 CINCINNATI – Kerwynn Williams was one of a few Colts players given an extended look as Indianapolis closed the preseason with a 27-10 loss at Cincinnati.
Entering the game early and playing nearly throughout, Williams toted the ball 18 times for 92 yards and returned three kickoffs.
The 5-8, 198-pound player put a body of work out over four preseason games, and he hopes he has placed himself prominently enough in the minds of coaches that his phone will not ring with bad news on Friday or Saturday when the Colts drop from 75 to 53 players.
"I feel I did the best I can," said Williams.  "I put my best forward, and I put my best effort out there.  That's what they'll evaluate."
Williams carried seven times for 47 yards in the second quarter against the Bengals, popping a 23-yard run off left guard on a drive where he rushed five times.
Indianapolis had its longest possession of the game in the third and fourth quarters when it snapped 16 plays over an 82-yard march.  Williams carried eight times for 42 yards along the way, finding runs of 16, eight and seven yards.
He ran the ball on six-of-seven snaps before Chandler Harnish found Dominique Jones for a touchdown pass.
"You love to see the guys go out, the guys who are fighting tooth-and-nail to try to make a case for themselves, try to become necessary, to try to make it difficult for us (as coaches)," said Chuck Pagano.
Williams finished preseason with 41 rushes for 169 yards and 10 kickoff returns for a 21.5 average.
"I try to give my best effort out there and try to show the coaches something and try to be a factor," said Williams.  "I just try to contribute every play I get, whether it's special teams (or) running back.
"I just want to contribute to a win, that's the biggest thing.  Anything I can do to help the team get better, that's what I want to do."
Pagano spoke with his troops after the game about the sacrifices they have made from the April draft to the end of preseason.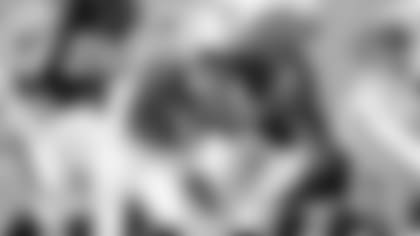 Players gave everything they had to try to make the regular-season roster.  Effort was evident from every performer, and Pagano cited Williams in particular.
"He did a heck of a job," said Pagano.  "He's got good vision.  He's tough as nails.  He's an undersized guy.  He's got the heart of a lion.
"He's produced really every week.  Every week he's had opportunities, and he made big plays.  He's put enough out there where you have to give it some heavy consideration.  I don't know what's going to happen.  You have to wait and see when the dust settles."
Williams will be in the dark, literally.  A two-hour bus ride back to Indianapolis will end in the wee hours of Friday morning.  While roster cuts could come as early as Friday, it also could last into Saturday.
Twenty-two Colts will be told their careers will be altered – some forever, some just for the moment.  Williams will bide his time.
"Just wait," said Williams on how he will spend the next few hours.  "You just have to relax (and) go about your day.  You can't let that stress you out.
"Hopefully, I did what I needed to do to make the team.  We'll let that speak for itself."