WESTFIELD, Ind. — The city of Westfield and the Indianapolis Colts are forming a 10-year partnership, which names the Grand Park Sports Campus as the official host of the Colts training camp.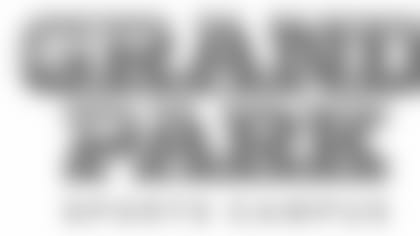 ](http://grandpark.org/)"When Grand Park opened three years ago it was meant to be the gem of youth sports," says Mayor Andy Cook. "This partnership to be the official home of the Indianapolis Colts training camp goes well beyond youth sports. To have an NFL team committed to Grand Park for a decade proves that our facility is not only a premiere venue for youth sports, but also for professional athletes."
"Holding training camp at Grand Park will give our team a chance to practice at a top notch facility in addition to giving us the chance to connect with our fans as we prepare for the season," said Colts General Manager Chris Ballard. "The venue is located in ideal proximity to our fan base and we feel this is an advantageous move for the Indianapolis Colts."
"We are very excited to begin a long-term partnership with Grand Park as the home of our summer training camp," said Colts Chief Operating Officer Pete Ward. "It's a world-class facility that is both football and fan friendly---the best of both worlds---and it will once again give our fans the opportunity to interact with our players each summer."
Colts training camp will start at the Grand Park Sports Campus in the summer of 2018. Next year's training camp will bring Play 60, an expanded 72,000 square feet Colts City, and an enhanced fan experience.