FRANKFURT, Germany – Call it a business trip with a side of schnitzel. 
"I don't even know what that is," laughed running back Jonathan Taylor. 
Good thing he has a teammate a few lockers over – Austrian left tackle Bernhard Raimann – who's particularly fond of the classic regional dish. Which, by the way, traditionally is veal pounded flat, breaded and fried. 
So...similar to a classic Indiana breaded tenderloin?
"Um," Raimann grinned, diplomatically. "Similar, yeah."
The Colts, of course, didn't come to Germany for schnitzel and giggles. The reason why the team is here in Frankfurt is to beat the New England Patriots and head into their bye week with a 5-5 record. Everything else – the pageantry of playing at Frankfurt Stadium, the handful of spare hours of free time to experience German culture, etc. – is secondary. 
The Patriots are here to win, too. Bill Belichick didn't fly 3,500 miles just to watch his team fall to 2-8 on the season. New England will be prepared, and the Colts have to be, too. 
"Definitely gotta stay focused on what's the main thing — got a tough opponent," linebacker Zaire Franklin said. "We've very familiar with them, they're very familiar with us. For us, it's just to stay focused on the details and understand why we're going out there — we're going out there to win a football game. So all the distractions aside, let's just focus on keeping the main thing the main thing."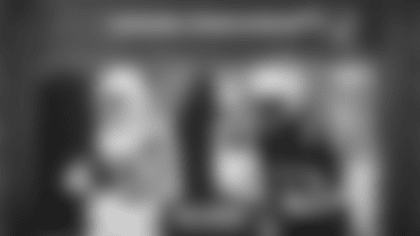 The Patriots are in the midst of a two-win season win which they rank:
Table inside Article

| Stat | # | NFL rank |
| --- | --- | --- |
| Points per game | 15 | 31st |
| Points allowed per game | 25.3 | 26th |
| Yards per play | 4.74 | 24th |
| Yards per play allowed | 4.98 | 9th |
| Turnover margin | -5 | 28th |
The outlier there is yards per play allowed, but the Patriots – unsurprisingly – are a stout defense on a down to down basis. Only one team is allowed fewer yards per rushing attempt than New England's 3.48 mark, and the Patriots are allowing touchdowns on 44 percent of their opponents' red zone possessions, fifth-lowest in the NFL. 
So while the Patriots' record may be not what anyone's been used to over the last two decades, there's still tremendous respect for what New England – under Belichick – can do. 
"He's always switching things up," head coach Shane Steichen said. "He's a brilliant coach, a ton of respect for the guy. He's been doing it at the highest level and has been the best doing it for I don't know, the last three decades? Whatever it's been. But just a ton of respect for what he does on a weekly basis. Every week he gets his team ready to go."
For a Colts team that'll look to establish the run, New England will provide a stiff challenge – and that's not just because of their strong run defense this year. Belichick, as everyone reading this has learned over the last two decades, will scheme to take away his opponent's strength. 
Taylor, then, said a theme for the Colts' running game in Germany will be patience and trusting that a big run – like the game-sealer Taylor had against New England in 2021 – will come. 
"No matter if they try to line up in a certain scheme to prevent the run, you're going to have to establish some type of run," Taylor said. "Being able to be honed in – offensive line, tight ends, receivers, running backs – everybody working together because of course their game plan is to stop that. You have to be able to find some production."
The Colts arrived in Germany in a hefty clump of AFC teams with four or five wins and five or fewer losses. Those teams: Buffalo (5-4), New York (4-4), Pittsburgh (5-3), Cleveland (5-3), Cincinnati (5-3), Houston (4-4), Los Angeles (4-4), Las Vegas (4-5) and the Colts (4-5). More than likely, three of those nine teams will make the playoffs. Every week is an opportunity to separate from the pack – or fall behind. 
So those are the stakes the Colts face this weekend in Frankfurt. You can probably understand, then, why this isn't a tourist trip. 
"It's strictly business," tight end Kylen Granson said. "Maybe there's something we can see on the way, like 'oh, there's that thing over there,' maybe. But for me it's a straight business trip. I save all my travel and tourism for the offseason."