 ](http://careyindiana.com)
INDIANAPOLIS – A Colts team that had started slowly in the last six games had a 10-3 second-quarter advantage on Houston, and it was looking for more.
After driving from their 30, the Colts had a second-and-goal from the Texans' nine, and it was coming against a talented defense. 
Andrew Luck had thrown a touchdown pass already, but Colts running backs had not been scoring targets in five games.
That changed when Luck hit Trent Richardson with a shovel pass that Luck said later really seemed more like a scoring run.
Still, he would take his sixth TD pass in a quarter-and-a-half.  Richardson would take his first TD in 10 games, and the Colts would take a 17-3 lead while never looking back in a 25-3 triumph.
Here is a look why the play worked.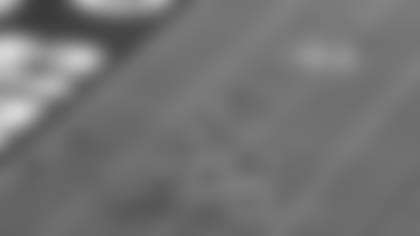 Andrew Luck was in the shotgun with Trent Richardson lined up to his left as the only back.  Tight end Coby Fleener (#80) was lined up on the left side of the formation, with three wide receivers on the right side.
T.Y. Hilton (#13) was nearest the formation, with Griff Whalen (#17) to his right and Da'Rick Rogers (#16) split wide right. 
Hilton had just made a 41-yard reception on the drive and had six catches for 79 yards as Luck already had directed seven passes his way.  Whalen had three receptions, one for a TD, while Rogers had been targeted four times in the first 23 minutes after catching six passes for two TDs the previous week.
All three, plus Fleener were likely options.  Richardson had been a decoy from the backfield on occasions during the year.
Whitney Mercilus (#59) was lined up over Fleener, with Antonio Smith (#94) on left tackle Anthony Castonzo (#74).  J.J. Watt (#99) was lined up between right guard Xavier Nixon (#71) and right tackle Gosder Cherilus (#78).  Linebacker Brooks Reed (#58) was in space outside Watt, while each of the three receivers to the right had single coverage.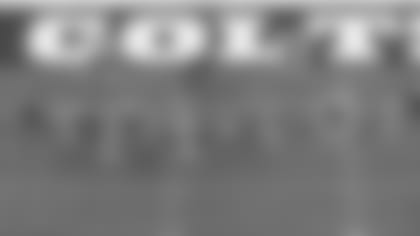 Safety Shiloh Keo (#31) had the deepest coverage on the goal-line, with strong safety Eddie Pleasant (#35) to his right and responsible initially for either Fleener or Richardson. 
Linebacker Darryl Sharpton (#51) and safety D.J. Swearinger (#36) were playing on the right side of the defense ready to rush.
The formations held largely on both sides of the ball until the snap, but Swearinger was inching closer to rush, while Johnathan Joseph (#24) stepped away from tighter coverage on Hilton.
Sharpton and Swearinger rushed from the outside, while Mercilus stunted toward the middle of the play.
Fleener, Castonzo and center Mike McGlynn (#75) blocked left, while left guard Hugh Thornton (#69) pulled right.  Cherilus and Nixon went after Watt, with Nixon only chipping before sealing pursuit from the inside.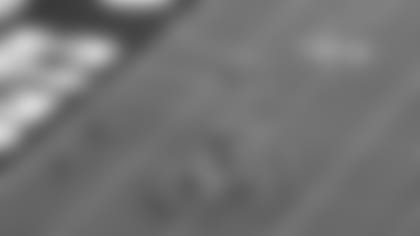 Hilton headed straight toward the post, while Rogers stutter-stepped before breaking inside.  Whalen fought off contact to head for the right side of the end zone.
Richardson paused as if to block, then broke to his right and followed Thornton.  Luck pivoted to his right with a head and shoulder fake toward Rogers.
Without a defender on him, Reed had three options – play Richardson, guard against Luck's ability to run, or try to bat down a quick pass to a slanting receiver.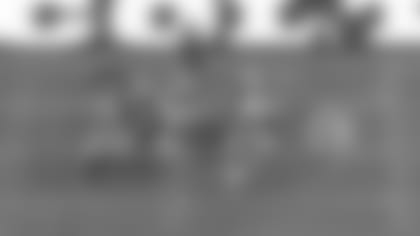 When Reed overplayed to the right, Luck shoveled the ball with his left hand to Richardson with Thornton as a lead blocker.  Thornton was able to clip the foot of Pleasant at the two-yard line, causing contact with Keo, who was reacting toward the pass after assisting on Hilton.
The defenders on the receivers were too far engaged in coverage, and Richardson, heading left at Thornton's block, had a clear path to the end zone.