INDIANAPOLIS --- Even if you didn't make it to the playoffs in your traditional fantasy football league, there is still hope. You have the rest of the season to win big in daily fantasy football.

Playing daily fantasy football is a never ending chase for perfection. You are Coach Herman Boone, and your daily fantasy lineup is the T.C. Williams High School Titans. In daily fantasy football, you must Remember the Titans and strive for the perfect lineup to have success.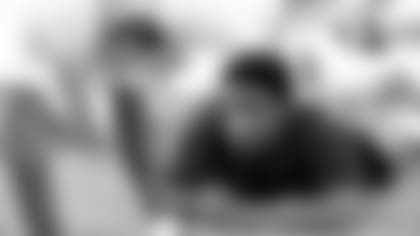 But time is running short to be perfect and hit it big in NFL.com's Perfect Challenge or your other daily fantasy games. And here are some guidelines to remember when trying to get your lineup under the salary cap but still score big points:

Check Scout Shout each week on Colts.com. These picks from the scouts of the Indianapolis Colts are a great jumping off point. They are the studs they believe will be at or near the top of their position group for that week. Get at least a couple of these picks in your daily fantasy lineup, because on Any Given Sunday every team needs at least one Willie Beamen.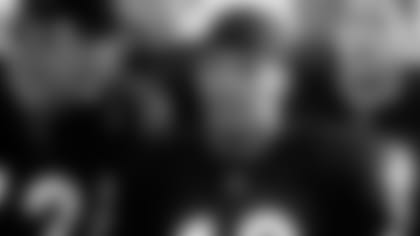 When filling out the rest of your lineup, you are striving for players that will not be heavily used by the rest of your league/contest. Say a player scores 20 points, but is used by 30% of your contest. That is not going to move you up the standings significantly; however, if you score 20 points with a player that is used in less than 5% of your league/contest and another bigger name player that is used by 30% of your league/contest does poorly, that's a big boost to your team in the standings. Sometimes, The Replacements win too (1:12 mark of video).
Match-ups. Match-ups. Match-ups. Yes, if the favorite beats the underdog 99 times out of 100, then that still leaves one time. But you don't want the Little Giants (1:08 mark of video) in daily fantasy football. Don't chase a boom-or-bust player with a high ceiling if he's playing a defense that has been successful against his position.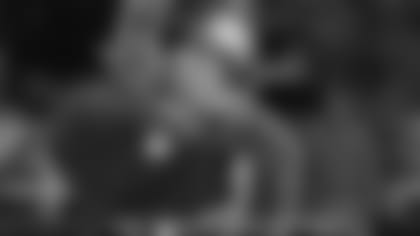 Don't chase Rudy in daily fantasy football! Given the match-up and that player's fantasy history, is it realistic that he could have a big game? Hindsight is 20-20, but it wasn't out of the question to think Texans WR DeAndre Hopkins 9 catches, 238 yards, 2 TD) would have a good game against a subpar Titans defense last week, because Hopkins had already had big games earlier this season, despite a lackluster couple of weeks prior to week 13. However, a player like Lions TE Eric Ebron (3 catches, 23 yards) was a poor value pick, even though he had a good match-up against the Bears 31st ranked defense against fantasy tight ends. Ebron has only posted double-digit points once all season. It was unrealistic to think he'd all of a sudden have a breakout game.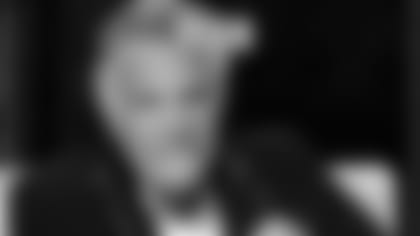 Stack your lineup. Find a stud WR who you think will go off that week who you can pair with his underpriced, value quarterback. Or vice versa. Last week, daily fantasy champions doubled down on their gamble of putting DeAndre Hopkins in their lineups by also putting Texans QB Ryan Fitzpatrick in their lineup. 6 TDs later, most of them won big. Keenan Allen with Philip Rivers was another successful combo last week. The opposite approach worked with stacking an expensive Drew Brees with a cheaper Kenny Stills last week too. Look for those opportunities to stack, while still using your Medulla Oblongata to recall rules 1-4 above.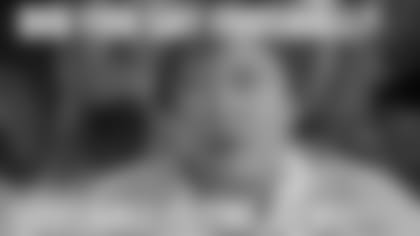 So, it's real simple. You've got four more weeks, and that's it. And in daily fantasy football, being perfect IS about that scoreboard out there. Can you live in that moment after week 17 when it's over with clear eyes and love of fantasy football in your heart? Clears eyes, full heart, can't lose. If you can do that, then you're perfect (sort of).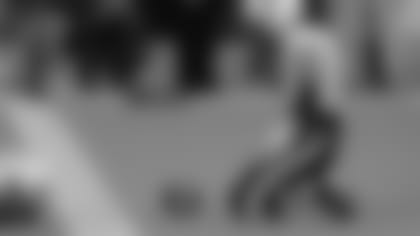 WEEK 14 SCOUT SHOUT PICKS

Quarterback Aaron Rodgers (GB QB, vs. ATL; currently #3 fantasy QB) - His last home interception was two years ago on a botched flea-flicker...seriously. Now, he faces the #32 passing defense at Lambeau. Wow. You don't need to use your Medulla Oblongata for this one.

Running Back Le'Veon Bell (PIT RB, @ CIN, currently #3 standard/#2 PPR RB) - Fantasy fans everywhere would like to thank the Steelers for releasing LeGarrette Blount. In the past two games, Bell has 476 YARDS FROM SCRIMMAGE! He's also scored each of the past two games. 64 TOUCHES IN THAT SPAN. That's insane in 2014. Ride the workhorse that is making other workhorses look like ponies against a Bengals defense that is 30th against fantasy RBs in PPR.

Wide Receiver Calvin Johnson (DET WR, vs. TB, currently #24 standard/#26 PPR WR) - He's baaaaaaaaaaaccccckkkkkkk. 11 receptions, 146 yards, and two scores on Turkey Day, and now 10 days to prepare for Tampa's 26th ranked defense against wide receivers in PPR.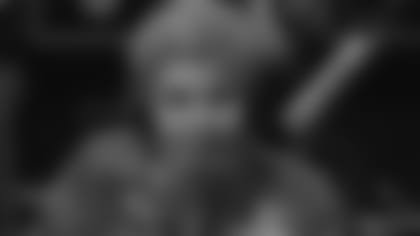 Tight End Jimmy Graham (NO TE, vs. CAR, currently #2 standard/#2 PPR TE) - Zero last week, I know. So annoying. It may have even knocked you out of your traditional league's playoff race. I get it. You probably spent a first or high second round pick on him. You are angry. You have agression. That's good. You're going to need that. The biggest trap amatuer daily fantasy players fall into is recency bias. Don't let one bad week stop you from deploying a stud like Jimmy Graham. Guess what? His bad week just means he's even cheaper to use in your daily lineup this week, and everybody else will be scared to use him. Don't be that person. Graham had 7 catches for 83 yards and a touchdown week 9 at Carolina. Now, he's back on the Superdome turf.

Kicker Stephen Gostkowski (NE K, at San Diego, currently t1st fantasy K) - Gostkowski is always one of the best, and with Cody Parkey's recent success it might drive Gostkowski's usage down this week. You don't want Parkey versus Seattle. Go Gostkowski or Adam Vinatieri...but this time of year always check the weather reports for your kicker on Sunday.

Houston Texans Defense - (@JAX, currently #6 fantasy defense) - J.J. Watt. The Jaguars. Must-win game for Houston. Yeah…