INDIANAPOLIS —The Indianapolis Colts have been faced with several key injuries to start the season, but are slowly — but surely — seeing those players return to the fold.
Head coach Chuck Pagano on Monday said that starting center Ryan Kelly, who underwent surgery after suffering a foot injury during an Aug. 10 training camp practice, is expected to return to the practice field on a limited basis as soon as Wednesday.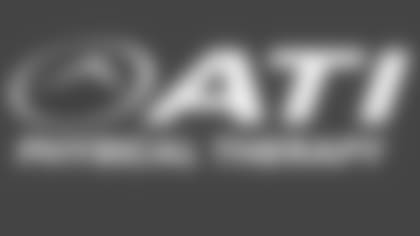 ](http://www.atipt.com/)The news came on top of the announcement that quarterback Andrew Luck, who underwent surgery to his throwing shoulder in January, could possibly return to practice for the first time all year at some point this week, as well.
Vontae Davis, meanwhile, "will be out there this week" and "should be available" for this Sunday's game against the Seattle Seahawks, Pagano confirmed. Davis, the team's No. 1 cornerback, suffered a groin injury during the Colts' third preseason contest against the Pittsburgh Steelers and is yet to play in a game this season.
Kelly, a second-year Alabama product, said Monday that his foot is feeling better, but he's still taking things one day at a time.
"Every day I'm getting closer," Kelly said. "I'm not really sure timeline-wise, but just working every day with the rehab guys and doing the best I can."
Kelly, the Colts' first-round (18th overall) pick in the 2016 NFL Draft, said he's looking forward to getting the opportunity to get back onto the field — and to get back into "football shape." His last practice came in early August during a joint session with the Detroit Lions.
"I mean, the last time that I actually really got down in a stance like that and hit somebody was against Detroit, so it's been seven, eight weeks or so. But I think it's kind of like riding a bicycle, so once you're a couple practices in or so you start getting used to it," he said. "But I think just conditioning-wise and getting back into football shape, it's amazing how fast you can get out of it. So that will certainly come with time. But (I'm) working every day just to stay in shape and get stronger, so looking forward to it."
In the meantime, Kelly praised undrafted rookie Deyshawn Bond, who has filled in his spot at center with the first-team offense since he went down with his injury.
"He's played really well," Kelly said of Bond. "A real strong guy. It's awesome we got him out of (college) free agency, and to see how hard he's worked every single day to come in and prepare, and he's been a real pro. Every day he's gotten better, and it's awesome to see."
In other Colts injury-related news:
• Wide receiver Kamar Aiken has entered the league's concussion protocol, Pagano said. Aiken was involved in a helmet-to-helmet hit during Sunday's victory over the Cleveland Browns and did not return to the game.
• Running back Marlon Mack (shoulder) and wide receiver Chester Rogers (hamstring) remain "week-to-week" with their injuries.
• Pagano said rookie cornerback Quincy Wilson (knee) will be further evaluated on Wednesday to determine his immediate status, and fellow rookie inside linebacker Anthony Walker (hamstring) "is still a little bit of a question mark."