INDIANAPOLIS —The Indianapolis Colts are going to have to go young — very young, in fact — at the cornerback position for the foreseeable future.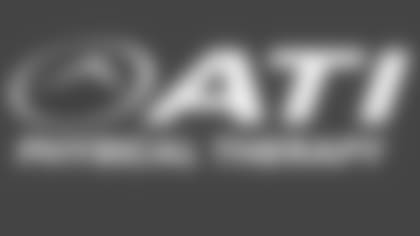 ](http://www.atipt.com/)Head coach Chuck Pagano on Monday said his No. 2 cornerback, Pierre Desir, suffered a torn pectoral muscle during Sunday's loss to the Jacksonville Jaguars; the team has since placed him on Injured Reserve, ending his season.
"What a great job he's done filling in and coming in and playing really good football and taking advantage of the opportunity he has," Pagano said of Desir on his weekly appearance on 1070 The Fan's "Colts Roundtable Live." "That's unfortunate for him, it's unfortunate for our team, but he's done a great job filling in for those other guys."
Desir suffered the injury on the first play of the second quarter of Sunday's game and did not return. The fourth-year veteran was initially claimed off waivers by the Colts heading into Week 1 to bolster the team's depth at cornerback, but had really taken advantage of some injuries and other moving pieces in the secondary to move up the depth chart and play in nine total games in 2017 with six starts.
Desir will finish his season with 32 tackles, one interception — the first of his career — and seven passes defensed.
Colts general manager Chris Ballard, also in an appearance on "Roundtable Live" on Monday, said Desir "was having a really good season for us at corner."
Desir's injury — coupled with a hand injury to top cornerback Rashaan Melvin, who remains "week-to-week," Pagano said on Monday — certainly provides an opportunity for a few young corners to show what they can do over the final four games of the regular season.
Two rookies — Kenny Moore II and Quincy Wilson — finished out Sunday's game against the Jaguars at cornerback for Indianapolis, while another rookie, Nate Hairston, assumed his normal position at nickel cornerback. The Colts also have two second-year corners in Chris Milton and D.J. White, who was inactive on Sunday.
Between Moore II, Wilson, Hairston, Milton and White, the Colts currently have five combined NFL starts among their five healthy cornerbacks.
Pagano said the best thing for all the young corners is "they've got to go play."
"They're more than equipped. They wouldn't be in this building if they didn't have the tools to go be successful," Pagano said. "They don't have the experience, and that's I think what we're talking about. Mostly it's just the experience. Just like Jacoby (Brissett) at quarterback, it's baptism under fire. It's growing pains, but I think they'd all rather be doing that than sitting around. It's a tough deal, but again, they'll go through it and you learn the lessons from it and you keep growing, you keep getting better."
"You know, it's next man up, no matter where you're at if you're a young guy or a vet," Melvin said on Monday of the young cornerbacks' performance in the Colts' 30-10 loss to the Jaguars. "You come in, you do a job what you're asked to do and you go out there and do it to the best of your ability. That's what those guys did; they competed. The final score doesn't show it, but they went out and competed."
OTHER INJURY NEWS•Pagano said center Ryan Kelly remains in the league's concussion protocol, but "hopefully he's back on the field Wednesday." Kelly suffered the concussion in the first half of the Colts' Week 12 matchup against the Tennessee Titans, and hasn't practiced or played since. Veteran Mike Person made the start for the Colts at center on Sunday against the Jaguars.•Wide receiver Donte Moncrief, who was listed on the injury report last week with a groin issue, re-aggravated that injury towards the end of Sunday's game. Pagano said Monday night he didn't have an update on Moncrief's status, but "right now I'm guessing and hopeful that he'll be OK."
•Defensive tackle Hassan Ridgeway (shoulder) and tight end Darrell Daniels (hamstring) continue to deal with their injuries, Pagano said. Neither player has been able to play the last two games for the Colts.
NOTABLE QUOTABLES
Here were some other interesting remarks made during Monday's media availability:•"Win. Just want to win. Try to finish strong as a team and see where it goes. For me, I'll see what I want to do after the season. Evaluate my body, see how my body is feeling and then go from there." — Colts running back Frank Gore, on what he wants to accomplish in the final four weeks of the season.
• "On those plays we had miscommunication, which is never a good thing. You have to be on the same page. You can't be playing two different defenses – one guy is doing this, one guy is doing that. We have to be on the same page. At the end of the day, it's never acceptable." — Colts cornerback Nate Hairston, on the two touchdown passes the Colts allowed to the Jaguars on Sunday.
•"I look at it like this – we play this game because we love it. Obviously, we would love to win games and be able to hoist up that trophy, but whenever you get the chance or opportunity to go out there and play the game that you love, why not? Even though the record and everything is not good and all, but you get another opportunity to play the game and you're never promised the next day. So, I look at it as a blessing to go out there and play the game that I love." — Colts defensive tackle Johnathan Hankins, on how he plans to keep a unified defensive front over the final four weeks of the season.