 ](http://careyindiana.com)
INDIANAPOLIS –Chuck Pagano was at his succinct best at 1:15 p.m. on Friday when he was asked if the Colts' game with Tennessee Sunday is among the biggest his team will play in 2013.
At 7-4, the Colts have a two-game lead on Tennessee in the AFC South.  Two weeks ago his Colts expanded that lead to three games by winning in Nashville, but last Sunday's 40-11 loss at Arizona caused the division lead to constrict when Tennessee won at Oakland.
While Sunday's game cannot decide the division title, it certainly carries great impact – so great that Pagano acknowledged the immensity of the battle.
"That's the way we've approached it from a preparation standpoint," said Pagano.  "You've got a chance to seal the division, put a nail in the coffin, however you want to put it.  We've got to play, just from a confidence standpoint.
"Someone's going to get hot in the league.  Somebody's going to get hot going down the stretch. To win this football game and be 8-4 with four games to go and start trending in the right direction, we need to play well in all three phases.  This game is huge."
Indianapolis enters this week with the AFC's third playoff seed.  The Colts fell one notch with last week's loss and New England's rebound win over Denver. 
Denver and Kansas City are 9-2, while the Patriots are 8-3.  Cincinnati, the Colts' next opponent, sits a 7-4, but the Colts have a current edge based on a better record in AFC games (5-2 to Cincinnati's 5-3).
Tennessee is among a logjam of teams at 5-6, along with New York, Miami and San Diego.  Baltimore and Pittsburgh were 5-6 until the Ravens won on Thanksgiving.
Pagano's direct response took a different approach than that of Andrew Luck on Wednesday when he was asked if he thought about "what ifs" involved with Sunday's outcome.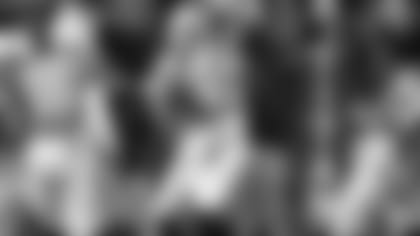 "You can't, and you don't, at least in my mind," said Luck.  "You're playing the Tennessee Titans, a division opponent at home, at Lucas Oil (Stadium), so that's the important thing.
"I think you realize that (a win puts the team in good shape), yeah, and you don't think about it.  Hopefully, it happens.  You just don't think about it like that, I think."
Indianapolis is 2-2 and has had very uneven play in its last four games, falling by 30 points to St. Louis in addition to 29 at Arizona. 
The Colts have not led in the first half at any point in the last four games, being out-scored 93-12 while converting three-of-25 third down opportunities.
Last week, Indianapolis did not generate a first down on five-of-six first-half possession and never moved past its 25 on those drives.  A 27-point halftime deficit was the result.
In the last four games, the Colts have had an average of eight yards to convert third down chances in the first half, something Pagano knows must change.
"You're not going to (succeed)," said Pagano.  "Our goal is 50 percent (conversions), which is lofty, which will lead the league every year.  If you're averaging third-and-eight-plus, that ain't going to happen.  That's why first and second down is so important."
The Colts must do a better job with production on early down to increase the odds of succeeding, but they are facing a Tennessee unit proficient on both sides of the ball on third downs.
"Us converting in the first half and getting off the field, that's what's been one of our major Achilles heels," said Pagano.  "These guys, offensively, they're (fifth) overall, (tied for fourth) on defense (in) getting off the field.  That's everything. 
"We have to do a great job.  We talked all week with offensively (getting) positive yards.  Do a great job on first and second down and get ourselves in third-and-manageable, and then convert.  Defensively, these guys do a great job.  They mix it up.  It's going to play a huge factor in the outcome of this game."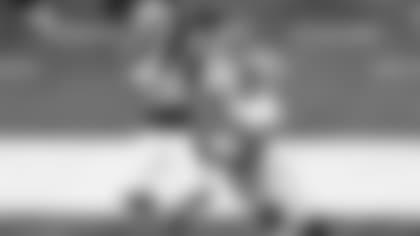 Pagano said Chris Rainey will return kickoffs.  T.Y. Hilton should be healthy enough to return punts, but Rainey or LaVon Brazill could do that duty against Tennessee.
PRACTICE REPORT – Did not participate:  LB-Kavell Conner (ankle), CB-Greg Toler (groin); Limited Participation:  S-Sergio Brown (hand), CB-Josh Gordy (groin); Full Participation:  CB-Vontae Davis (groin), FB-Stanley Havili (concussion), WR-T.Y. Hilton (shoulder).  
"It's disappointing and we're all frustrated, nobody more than Greg," said Pagano.  "That thing hasn't come back as fast as he'd liked, but he's real close.  I'd be shocked if he wasn't back next week."
INJURY REPORT – Out:  Conner, Toler; Questionable:  Brown, Gordy; Probable:  Davis, Havili, Hilton.