 INDIANAPOLIS –The day following his team's 27-7 victory at San Francisco, Chuck Pagano still was feeling good about the outcome.
"There were a lot of good things, obviously," said Pagano.  "You can look to a lot of different things – running the ball, stopping the run.  We gave up 115 yards rushing, but 80 of it came on one drive.  Once we got that calmed down, the defense was outstanding.
"Any time you can hold a team to seven points on the road, force seven punts, create two turnovers, three sacks, (it's a) pretty dominant performance."
The Colts never trailed in the game, and the 49ers pulled even only for 12 minutes of the contest.  After the Colts nudged ahead by a field goal at halftime, they took control over the final 30 minutes. 
"The most impressive thing was in the fourth quarter," said Pagano.  "If you look at time of possession in the fourth quarter, we had the ball (about 12) minutes, (and) outscored them 14-0.  Defensively, (we) forced a punt, got a strip sack/recovered a fumble, then got the pick."
The Colts had their most potent second half of the season, doing so away from home.  Going into yesterday, Indianapolis had scored 31 of its 41 points in the first half, while gaining 471 of its 722 net yards.  Twenty-five of 41 first downs and 369-of-499 passing yards also came in the second halves of the first two games. 
The Colts blanked the 49ers in the second half, 17-0, gaining 184-of-336 yards after intermission.  Indianapolis had 28 of its 53 snaps in the second half and owned the ball 19:01.
The season's most productive ground day was a reflection of the second half.  Indianapolis rushed 24 times for 114 yards during that span, including for 73 yards in the last quarter when Ahmad Bradshaw (11 carries, 62 yards; 19-for-95 on the day) was a one-man demolition crew. 
Sixteen of the Colts' 20 fourth-quarter plays came on the ground.  Indianapolis (146.3) ranks fourth in the NFL in rushing offense.  The Colts are 4-0 under Pagano when having more rushing attempts than passing attempts, 1-0 this year.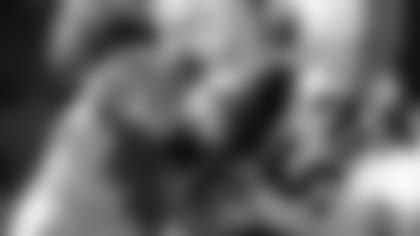 After allowing a 91-yard scoring drive in the first quarter when San Francisco had 78 rushing yards and never reached third down, the Colts tightened the bolts considerably.  The 49ers mustered 13 second-half yards on seven rushes, and they converted two-of-seven third-down plays.  Indianapolis' defense produced five three-and-outs during the game.
"Across the board in all three phases, that was a complete football game, as complete as we've played since we've been here," said Pagano.
The Colts won everything possible on Sunday, owning almost a 13-minute possession time bulge largely because of a better third-down conversion rate.  The drive start advantage was eight yards in the Colts' favor.  Indianapolis ran for 64 more yards than did San Francisco, and it was plus-two in turnovers. 
Kavell Conner recovered a sack-fumble created by Jerrell Freeman, and Cassius Vaughn had an interception.  Indianapolis had three scores in four red zone possessions.
One statistic won has been a season-long plus for the Colts – penalties.
"We've been called for seven penalties through the first three games which just show that our coaches are doing an outstanding job and our players are doing a great job of playing with proper fundamentals and technique and playing smart football, playing great situational football," said Pagano.  "To have one penalty called yesterday, that's outstanding.
"We talk about the enemy being in our own camp.  It's not necessarily your opponent. Don't shoot yourself in the foot.  Guys are doing a great job of paying attention."
Avoiding consecutive losses now through the first 19 games of the Pagano era, the Colts are tied with Houston and Tennessee at 2-1 for the lead in the AFC South.  Heading into Monday Night's Denver-Oakland game, four AFC teams (Denver, Miami, New England, Kansas City) are undefeated.
INJURY UPDATE – Ricky Jean Francois (groin), LaRon Landry (ankle), Samson Satele (elbow) and Pat Angerer (knee) are day-to-day in recoveries.  Francois was hurt at San Francisco.
GETTING EYEBALLS –The final rating for yesterday's game in the Indianapolis market was a 40.2.  It was a 64 share (638,000 household impressions).  The viewing level was a 16 percent increase over this week of last season and a 31 percent higher rating for all week three games since 1998.  The level was a 30 percent jump from the last time the Colts played San Francisco in week eight of 2009.  That game had a 31.0 rating and 54 share (347,000 household impressions).  The Colts won that day, 18-14.