INDIANAPOLIS --- Friday marked the two-year anniversary of Indianapolis Colts Head Coach Chuck Pagano walking into the IU Simon Cancer Center, and he spent the anniversary sending well wishes to two other members of the NFL family in the midst of their own cancer battle - Bengals defensive tackle Devon Still and his 4-year-old daughter Leah.

Leah went through a six-hour surgery Thursday. It successfully and completely removed a cancerous tumor. Still posted to his Instagram account late in the day Thursday the surgeon at Children's Hospital of Philadelphia was also able to clear the area in Leah's right adrenal gland, where Still said the cancer had started.

One day later Coach Pagano wished both Leah and her father well.

"Obviously, we're all going to have circumstances. We're all going to have adversity in our life," said Coach Pagano Friday. "Watching that and hearing about that, it's tough."

Pagano said when it's a child with cancer, it makes it even harder to handle.

"I can't imagine. It's one thing, you see adults. Cancer touches everybody, but when it hits a child, especially if it was your own child. You'd trade places in a minute. I know Devon would trade places in a nanosecond with his child. Thank God there's so many good people out there to support him and his family to help them get through their cancer journey."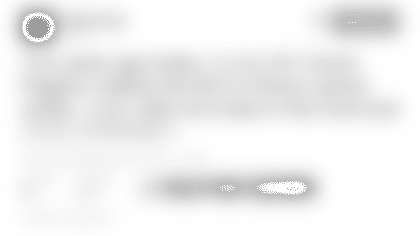 Colts center A.Q. Shipley played with Devon Still in college at Penn State. He said he sent a tweet Thursday congratulating Devon and his daughter on the successful surgery.

"We went against each other almost everyday in practice," said Shipley of his days with Still in college. "Anytime you're on a team you become brothers and look out for one another. He's a great kid."

Shipley said his own mother recently went through battling breast cancer. So, Leah Still's story hit even closer to home.

"What was one of the coolest things in the world was not only did the Penn State community really come together for him to try and do as much as they could to try to raise awareness, raise money for it, but the NFL," said Shipley. "It kind of hit worldwide...it was pretty awesome how the whole country came together for it."

And Leah Still's cancer battle is not over, but the good news of Leah's successful surgery Thursday was a great start for Shipley and others who have been rooting hard for little Leah's recovery.

"I guess they removed all the tumor, so awesome, awesome news," said Shipley. "Great news to Devon and his daughter. It's a really cool thing...pretty awesome deal."

There really aren't enough adjectives to describe how wonderful it is when people come together in an effort to help each other, especially when it's for one of the most adorable 4-year-old girls you will ever see.

Get well soon, Leah Still. Your fans in Indianapolis will be cheering for you.