INDIANAPOLIS —In a season full of notable injuries, Johnathan Hankins has fought through various nicks and bruises to be there each and every week for the Indianapolis Colts.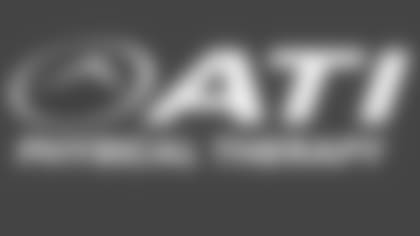 ](http://www.atipt.com/)But on Sunday, an ankle injury will officially keep Hankins out of the lineup for the first time all year — in the 2017 season finale, of all games.
Colts head coach Chuck Pagano on Friday said Hankins is one of three players officially ruled out of Sunday's Week 17 matchup against the Houston Texans at Lucas Oil Stadium:
• Hankins has not practiced all week with an ankle injury. He has landed on the injury report three out of the last four weeks with a different issue, but was able to work his way into the lineup the previous two occasions. In Week 14, he had a chest injury, and did not practice one day (but played that week). Last week, it was the same story, only for a shoulder injury. He'll finish his season with 44 tackles (four for a loss), two sacks and five quarterback hits. Hankins has two years remaining on his contract with the Colts.
• Tackle/guard Denzelle Good:Good suffered a knee injury two weeks ago against the Denver Broncos, and will miss his second straight game on Sunday to end the season. The Colts' starting right tackle to start the season, Good suffered a wrist injury Week 1 against the Los Angeles Rams that resulted in a surgical procedure, and was placed on Injured Reserve, though he was able to return by Week 12. He ends his season having played in six games with five starts.
• Tight end Jason Vander Laan:Vander Laan suffered a concussion in practice Dec. 21 and missed last Saturday's game against the Baltimore Ravens. Elevated to the active roster from the practice squad on Nov. 25, Vander Laan in 2017 played in four games with the Colts as a backup at tight end and a contributor on special teams.
Wide receiver Donte Moncrief, meanwhile, has missed the last three games with an ankle injury, but was able to return to the practice field this week. He is officially questionable for Sunday's season finale.
HOPKINS OUT
The Texans on Friday officially announced that their top wide receiver, DeAndre Hopkins, will miss Sunday's game with a calf injury.
It will be the first missed game of Hopkins' career since entering the NFL as a first-round pick in 2013. He has put together another All-Pro-worthy season in 2017, as he ranks fifth in the league in receptions (96), second in receiving yards (1,378) and first in receiving touchdowns (13).
Read more about the impact of Hopkins' absence by clicking here.**
LUCK SPEAKS**
Colts quarterback Andrew Luck on Friday spoke to the media for the first time since mid-October, and gave an update about his continuing progress back from offseason shoulder surgery.
Luck said he had spent much of the past two months rehabbing with a trainer in the Netherlands, and that he hopes to continue throwing a football soon. Perhaps most importantly, he said he doesn't anticipate having any additional surgical procedures done to his shoulder in the near-future.
Read more about the takeaways from Luck's press conference by clicking here.
INJURY REPORT
Here's Friday's full practice report; included is the player's status for Sunday's game (if applicable):• DNP: Tackle/guard Denzelle Good (knee; out); defensive tackle Johnathan Hankins (ankle; out); tight end Jason Vander Laan (concussion; out).• Limited:Wide receiver Donte Moncrief (ankle; questionable).• Full:Running back Frank Gore (rest).