INDIANAPOLIS —The Indianapolis Colts welcomed back two familiar faces to practice on Thursday.
Tight end Jack Doyle and cornerback Nate Hairston, each of whom missed last Sunday's game against the San Francisco 49ers, were both full participants in Thursday's session.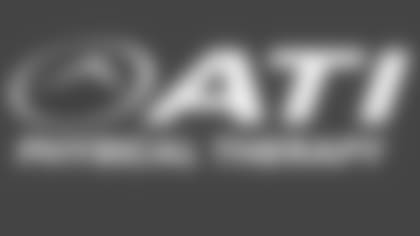 ](http://www.atipt.com/)Doyle, who suffered a concussion two weeks ago against the Seattle Seahawks and did not return, entered the league's concussion protocol last week, and although head coach Chuck Pagano said he was feeling better by last Wednesday's practice, Doyle came in last Thursday experiencing a neck issue. By Friday, he wasn't practicing and he was ruled out for the 49ers game.
Pagano said Thursday Doyle is "back" and "full-go right now," although he remains in the league's concussion protocol.
"He'll see an independent (doctor) probably on Saturday" in order to be cleared for Monday night's game against the Tennessee Titans, Pagano said.
Without Doyle starting at tight end last Sunday — snapping a streak of 67 regular season games played, which was the sixth-most among active NFL tight ends — the Colts elected to go with veteran Brandon Williams, who caught all three passes thrown his way for 17 yards in Indianapolis' 26-23 overtime victory over San Francisco. Rookie Darrell Daniels, who was targeted four times, also had one catch for 13 yards.
The rookie Hairston, meanwhile, missed practice all last week with a quad injury.
Against the 49ers, Pierre Desir got most of the action at Hairston's nickel cornerback position; he finished with one tackle on the day.
Hairston's all-around presence was certainly felt in the team's first four games, when he tallied 14 tackles, two sacks, two tackles for loss, two quarterback hits and one pass defensed.
Also practicing fully Thursday was wide receiver Chester Rogers, who is yet to play this season as he's dealt with a hamstring injury.
NOTABLE QUOTABLES
Here were some interesting remarks made during Thursday's media availability:
• "I'm so far from an all-star. I'll have to talk to him about that statement. I'm just trying to be a great teammate, be a great quarterback, do what we need to do for us to win and just put my best foot out there." — Colts quarterback Jacoby Brissett, upon learning Pagano's comment that Brissett had become an "all-star" in the locker room.
• "Like it's still finding its way a little bit again, so certain things feel better. Some things are still finding their way. It's a process, and I'm still in that process of getting it to a point where it needs to be." — Colts quarterback Andrew Luck, on how his arm is feeling as he continues his recovery from offseason shoulder surgery.
• "Yeah, absolutely. There's some things, obviously, that they still make mistakes on, but what we're seeing this season in comparison to last, especially on defense, a lot of those guys are making plays – getting the ball, getting some turnovers and things like that. So, we've got some really good guys on this football team who are growing each and every week." — Colts running back Robert Turbin, on if he's seen the team's younger players growing up.
• "Oh, they're always fun, yeah. I think any time you step on the field is exciting, but primetime games, Monday night games are always exciting because it just seems like there's another notch up in excitement and intensity and all that stuff. So, this will be a fun one I'm sure." — Colts kicker Adam Vinatieri, on if he still gets pumped up to play primetime games like Monday Night Football.
INJURY REPORT
Here's Thursday's full injury report:DNP: Inside linebacker Anthony Walker (hamstring).
Limited: Quarterback Andrew Luck (right shoulder).
Full: Tight end Jack Doyle (concussion/neck); wide receiver Chester Rogers (hamstring); quarterback Jacoby Brissett (left wrist); running back Matt Jones (knee); cornerback Quincy Wilson (knee); cornerback Nate Hairston (quad).
— Doyle, Rogers, Jones, Wilson and Hairston each were inactive last Sunday against the 49ers.