 ](http://www.embarque.com/)
INDIANAPOLIS – In 145 days, the Colts 2015 season will kick off in western New York.
The Colts know when and where they will be playing their 2015 opponents with the schedule being released on Tuesday night.
Below is the Colts 2015 schedule (all games are on Sunday, at 1:00 p.m. EST, unless noted):
**Week 1: @Bills (Sunday, September 13)
-The Colts 2015 season will kick off with a team that didn't shy away from making any offseason moves. That includes at head coach, with Rex Ryan coming over from the Jets.
Week 2: Jets (Monday Night Football, September 21)
-The new look Jets will make their first trip to Lucas Oil Stadium since knocking the Colts out of the 2010 playoffs. This will mark one of two times the Colts will appear on Monday Night Football in 2015.
Week 3: @Titans (Sunday, September 27)
-A streak of 13 straight AFC South wins for the Colts will be put on the line when they travel to Nashville in Week Three. This will kick off three straight divisional games for the Colts from Weeks 3-5.
Week 4: Jaguars (Sunday, October 4)
-The Colts run of top picks from 2015 will continue when Jacksonville (the No. 3 overall pick in 2015) comes to Lucas Oil Stadium. Jacksonville gave the Colts their last AFC South loss at home, which occurred during Week Three of the 2012 season.
Week 5: @Texans (Thursday Night Football, October 8)
-It might be a short week for the Colts but there won't be a shortage of headlines in Andre Johnson's return to Houston. Last year, the Colts also played in Houston on a Thursday night in early October. Since 2007, the Colts are 9-0 in games played on Thursday.
Week 6: Patriots (Sunday Night Football, October 18)
-Ah, yes a primetime matchup for the two AFC Finalists from last season. Think a few eyes will be tuned in to this one? Since 2003, the Colts and Patriots have met 16 times, a remarkable number for two non-divisional foes.
Week 7: Saints (Sunday, October 25)
-New Orleans: The Hall of Fame quarterbacks playing in Indianapolis continues for a second straight week with Drew Brees in Week Seven. The 2015 visit from Brees will mark the first time since 2007 that he's played in the state where he went to college (Purdue).
Week 8: @Panthers (Monday Night Football, November 2)
-The Colts got their initial look at Pro Bowl quarterback Cam Newton back in his rookie season of 2011. This matchup comes down in Carolina, where the Colts will play their second of two Monday night games in 2015.
Week 9: Broncos (Sunday, November 8, 4:25 p.m.)
-Peyton Manning's second visit to his old stomping grounds comes in a CBS early evening matchup. A prime TV slot between these two teams was a must, considering the Manning storyline and following the Colts Divisional Round win over the Broncos last season.
-This bye week falls after a brutal stretch, but I think coaches/players would much rather have it at this point of the season then earlier in the year.
Week 11: @Falcons (Sunday, November 22)
-The Colts return from the bye week in Atlanta to wrap up their two road games versus the NFC South. This game will also see new safety Dwight Lowery's return to Atlanta, where he started 15 games for the Falcons in 2014.
Week 12: Buccaneers (Sunday, November 29)
-Jameis Winston in Indy? Back in February, Winston told those at Lucas Oil Stadium for the NFL Combine that he plans on winning a Super Bowl in 2015. He could very well be back in that venue in Week 12, as the starting quarterback for the Buccaneers.
Week 13: @Steelers (Sunday Night Football, December 6)
**-For the second straight season, the Colts will travel to Pittsburgh. This Sunday Night contest will be the final of five night games the Colts will play in 2015 (five is the most you can play in a season).
**Week 14: @Jaguars (Sunday, December 13)
**-It will be a rare December trip to Jacksonville for the Colts. This marks the first of two December contests in the Sunshine State for the Colts in 2015.
**Week 15: Texans (Sunday, December 20)
**-The Texans will be trying to get the road monkey off their back that has come in all 13 of their trips to Indianapolis. In 13 franchise road games versus the Colts, the Texans have yet to leave Indianapolis victorious.
**Week 16: @Dolphins (Sunday, December 27)
-Miami made the biggest of splashes this free agency period with the signing of Ndamukong Suh. The Dolphins already had an imposing front seven before Suh, so his arrival to the AFC could move Miami into a playoff contender.
Week 17: Titans (Sunday, January 3)**
-Could this be where the Colts face No. 2 overall pick Marcus Mariota? The Titans have played it close to the vest with the path they will go during next Thursday's NFL Draft, but several mock drafts have the former Oregon quarterback heading to Nashville.
Which home game are you most excited for this season? in Indianapolis Colts Polls on LockerDome

// <![CDATA[ (function(d,s,id,elid) {window.ldInit = window.ldInit || []; ldInit.push(elid);if (d.getElementById(id)) return;var js, fjs = d.getElementsByTagName(s)[0];js=d.createElement(s); js.id=id;js.async=true;js.src="//cdn2.lockerdome.com/_js/embed.js";fjs.parentNode.insertBefore(js,fjs);}(document, "script", "lockerdome-wjs", "ld-4184-9207")); // ]]>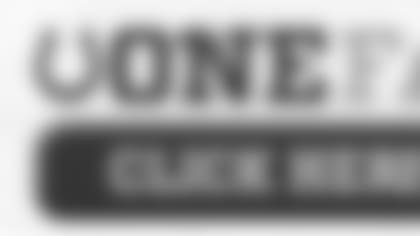 ](http://www.colts.com/tickets/season-ticket-waiting-list.html)