For an NFL cheerleader, a good hair day is part of the job.
"When you think of an NFL cheerleader, you think of a girl with great looking hair and pretty makeup. Everyone gets the same image in their head," says Jessica, two-year veteran of the Colts Cheerleaders. "So, it's important to keep that image and meet everyone's expectations of an NFL cheerleader."
Awarded best hair by her teammates two years in a row, Jessica says she gets asked about her hair all the time. And while she's always had great hair, taking great care of her hair has been a learning process.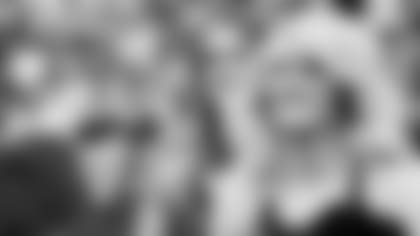 "In college, I really damaged my hair," she says. "I used to bleach my whole head. All my hair was platinum blonde. And I would actually curl it with a flat iron."
Her hair was so damaged – her only option was to cut it off.
"I was in denial. I was like, 'Oh, I'm fine. It's not short.' It definitely was really short," she says. "So, that's when I really learned and started researching how to take care of it. And now, it's paid off. It took me two years to grow it back out and learn to treat it nicely."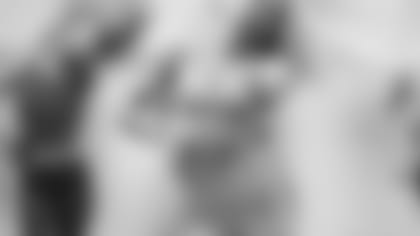 "Not blow drying it and putting heat on it every day is number one," says Jessica. "Getting good products is definitely important. Not brushing it too much, I used to brush my hair all the time and that's something that damages your hair because it can break off."
With games and appearances during the season, in the offseason – Jessica tries to give her hair some downtime.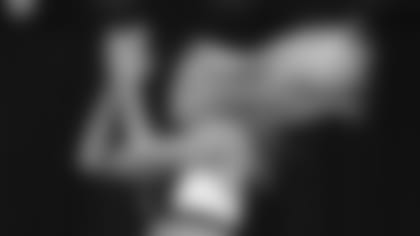 "I try really hard to only style my hair for cheer or if I'm going to dinner or something. For work, just a ponytail or down straight because my hair is naturally straight. So, just try to keep heat off it."
Just like the cheerleaders work with trainers and choreographers, it's important they find someone who's an expert on their hair. For Jessica, that's Kelley at Tyler Mason Salon and Spa, the official salon of the Colts Cheerleaders.
"I've been going to her for the past year and she knows my hair, she knows what it can handle and how long it takes to process and everything. She knows that I take good care of my hair and she does the same and teaches me different things."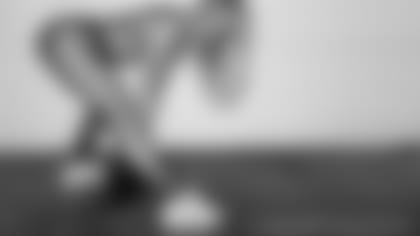 Today, Jessica has a good process for processing.
"Every five or six weeks, I get my hair done and they use what's called a high lift color. So it's not a harsh bleach, which damages your hair. It's just healthier."
And she now knows the importance of a good trim.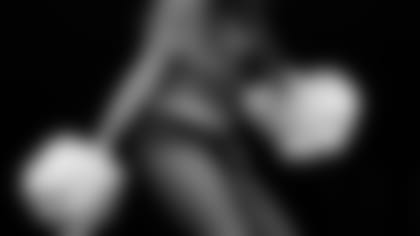 "I know the second my hair feels dry, I've got to go get it cut. I've got to get a trim, it's so important," she says.
Product is also important.
"I use Biosilk shampoo and conditioner. About once a week, I use Solu, it's from Tyler Mason. It's a clarifying shampoo that doesn't harm your hair and I have hard water at home, so it strips that mineral buildup on your hair. I use that about once a week and it's life changing. And then I use It's a 10 leave-in conditioner."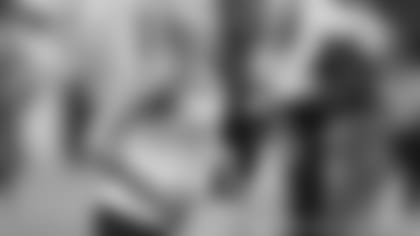 And about those pictures, the ones with the perfectly flowing locks – it's mostly about the follow through.
"Hairography is what Coach Kelly talks about all the time," says Jessica. "If you don't move your head a certain way, then you're going to have your hair in your face. You have to complete your head whip and get the hair out of your face."
After learning the hard way, Jessica now has a healthy relationship with her hair – and healthy hair. She's also become the team hairapist.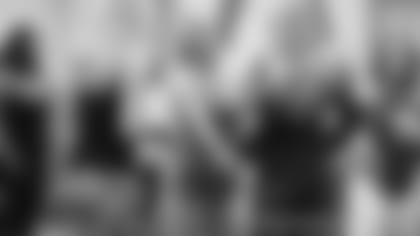 "She's kind of our hair connoisseur on the team," says Mariah. "She's our team emergency contact for that kind of stuff. She knows all the tricks and secrets."
Jessica knows what all women know – that a good hair day won't change your life – but the way it makes you feel just might.