INDIANAPOLIS — The Indianapolis Colts opened up their 2017 preseason slate with a 24-10 loss to the Detroit Lions on Sunday at Lucas Oil Stadium.
Though it wasn't quite the first step head coach Chuck Pagano and his squad envisioned they'd take to open the year, the team did come away with several highlights, and potential corrections, it can take into film study early this week, and then make the necessary adjustments on the practice field before heading to Dallas to take on the Cowboys on Saturday.[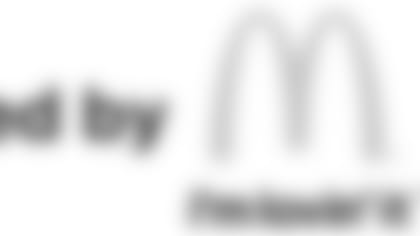 ](https://twitter.com/myindymcdonalds)
"Obviously, we've got a lot of work to do, a long way to go," Pagano said. "We've got to make those corrections — and we will. Again, there were a lot of guys out there that I thought the effort was good, I thought they competed well but a lot of things to clean up."
Here are FIVE THINGS LEARNED from Sunday's game against the Lions:• TAKE IT AWAY:
The Colts' coaches, players and front office personnel have all emphasized being better at creating turnovers on defense this season. In 2016, the Colts had just 17 takeaways, a figure that ranked tied for 26th in the league with the Houston Texans. It sure didn't take long for one of those opportunities to present itself in Sunday's game, however, as four plays into the Lions' opening possession, cornerback Vontae Davis knocked a Matthew Stafford pass straight up into the air and eventually into the hands of outside linebacker John Simon. The Colts' D had a near second takeaway in the second quarter, when it appeared outside linebacker Akeem Ayers ripped the football out of wide receiver Michael Roberts' grip and into the possession of one of his teammates; the officials ruled Roberts was down before losing the football due to forward progress, however.• NOT ENOUGH "O:"
Until its final possession of the game — a 14-play, 90-yard drive that culminated in a one-yard touchdown run by halfback Troymaine Pope with no time on the clock — the Indianapolis offense, Pagano and others said, had its share of issues moving the ball with any consistency on Sunday. Up until that final drive, Indianapolis had gained just 140 total yards and converted eight first downs. The first-team offense would gain just 27 total yards on three possessions, and would only advance as far as their own 48-yard line. The team ran the ball 18 times for 52 yards — for a 2.9 yards-per-carry average. All of these are certainly going to be focal points of the coaching staff on Tuesday, when the team returns to the facility and starts to review the game film.• NEWCOMERS GALORE:
General manager Chris Ballard spent a great deal of time and resources this offseason, his first with the Colts, in reshaping the team's roster — with an obvious focus on the defense. Several of those defensive newcomers made some sort of impact on Sunday's game: Simon (interception; pass defensed), first-round pick Malik Hooker (four tackles); second-round pick Quincy Wilson (four tackles); outside linebacker Barkevious Mingo (three tackles, quarterback hit; two special teams tackes); inside linebacker Sean Spence (two tackles; two quarterback hits) and many more.• INSTANT IMPACT:
Speaking of defensive newcomers, one Colts defender also getting his first taste of action wearing the Horseshoe also made quite the impact in more of a limited role on Sunday. Outside linebacker Jabaal Sheard, according to Pro Football Focus, was in on just eight total snaps — five pass-rushing and three in run defense — but had two total quarterback pressures and one run-stopping play. The outside linebacker position has seen more turnover than any other spot on the Colts' roster this year, and seeing Simon and Sheard make impact plays — albeit in limited snaps — has to feel good for defensive coordinator Ted Monachino.• LIMITED INJURIES:
The primary goal for any preseason game is to put in quality work on film — while staying as healthy as possible. Indianapolis was mostly able to accomplish the latter on Sunday, as two players — Spence and outside linebacker Deiontrez Mount, each of whom suffered hamstring injuries — were the only Colts to have formally landed on the injury report on the afternoon. Look for Pagano to offer a more comprehensive team health update when he meets with the media on Tuesday.
The analysis from those producing content on Colts.com does not necessarily represent the thoughts of the Indianapolis Colts organization. Any conjecture, analysis or opinions formed by Colts.com content creators is not based on inside knowledge gained from team officials, players or staff.