JACKSONVILLE, Fla. —The Indianapolis Colts fell to 3-9 on the season with their 30-10 loss to the Jacksonville Jaguars on Sunday at EverBank Field.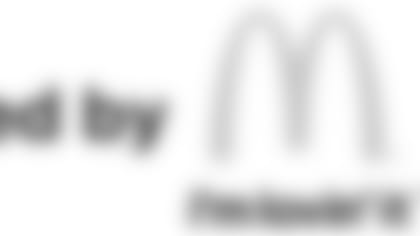 ](https://twitter.com/myindymcdonalds)Much like the Colts' Week 7 game against the Jaguars at Lucas Oil Stadium — in which Jacksonville jumped out to an early lead and never looked back — the Colts fell into an early 10-0 hole on Sunday, and just couldn't play catch-up from there.
Jacksonville's ability to make plays on third down (it was 7-of-9 on third-down conversions in the first half) and Indianapolis' inability to get anything going offensively itself were ultimately the nail in the coffin for the Colts on this afternoon.
"Obviously disappointed like everybody else in that locker room at where we sit record-wise, and about the loss today," Colts head coach Chuck Pagano said. "Jacksonville played a heck of a game in all three phases. It's got nothing to do with effort, it's got nothing to do with fight. These guys battle. They battle and battle, and you just can't make the mistakes that we're making and win football games."
Here are the FIVE THINGS LEARNEDfrom Sunday's loss to the Jaguars:
• GOTTA GET STOPS:The aforementioned issues on third down for the Colts' defense were particularly bothersome throughout the afternoon on Sunday, as quarterback Blake Bortles and the Jaguars' offense seemed to have an answer time after time, extending drives or finding the end zone with their backs against the wall. In the first half, Jacksonville was 7-of-9 on third down, with two of the conversions turning into Bortles passing touchdowns — one on 3rd and 3 from the Colts' 4-yard line, and the other on 3rd and Goal from the 8. Things didn't start much better in the second half, either, as Jacksonville converted a 3rd and 6 from the Indianapolis 20-yard line and then, two plays later, scored a touchdown on a five-yard run by Leonard Fournette. On the Jaguars' next drive, they faced a 3rd and 13 after a false start penalty and still converted on a 16-yard pass play, and would go on to kick a 23-yard field goal a few plays later to go up 27-10. The third down conversions have been a thorn in the Colts' side throughout the season — they ranked 25th in the league in third-down defense (41.7 percent) heading into Sunday's game — and it continues to be something the unit needs to improve upon heading into the final four games of the year.
• FAKE!:The Jaguars set the tone from their very first possession of Sunday's game, utilizing a fake punt play to get a huge chunk of yardage, move close to the red zone and, ultimately, extend the drive and earn their first touchdown on the afternoon. On 4th and 7 from the Jacksonville 49, punter Brad Nortman found an opening across the middle and launched his first-career pass attempt — a wobbly, but effective, ball — to a wide-open James O'Shaughnessy, and the tight end would rumble his way to the Indianapolis 22 for a huge 29-yard line gain. Four plays later, Bortles found wide receiver Marqise Lee for a four-yard touchdown, and the Jaguars were up, 7-0. "It's not something that I usually do," Nortman said. "Luckily, we schemed it so it wasn't a timing route or anything like that. It was just a catch, a quick step, and a release out there and it was drawn up to perfection and he was out there wide open. I didn't have to put it through a pinhole or anything like that."
• RUN 'D':One positive takeaway for the Colts was the play of their defense against the Jacksonville rush attack, which came into Sunday's game No. 1 in the NFL with 154.3 rushing yards per game. The Jaguars would only get 96 yards on 27 carries on this day (an average of 3.6 yards per carry), however, and dynamic rookie running back Leonard Fournette, a Top-5 pick in this year's NFL Draft who came into the game ranked seventh in the league in rushing, to just 57 yards on 20 carries, an average of 2.9 yards per run. While some Colts defenders said they were caught off guard a bit by how much Bortles threw the ball on Sunday — he completed 26-of-35 passes for 309 yards and two touchdowns — the fact the Indy defense was able to contain the run in a game in which the team never had the lead is still telling, especially considering the opponent. "It was a little surprising that they threw the ball more than I would have thought, but they ran what they needed to run and executed," Colts defensive tackle Johnathan Hankins said. "I guess when you're passing the ball that well, you don't necessarily have to run the ball."
• FRANK THE TANK: **Colts running back Frank Gore's ascent up the NFL's all-time rushing list has been nothing but a pleasure to witness the past three seasons in Indianapolis, and after his performance Sunday against the Jaguars, the 34-year-old is really starting to run out of NFL greats to pass up. Against the Jaguars alone, Gore on Sunday moved up two spots with his 13-carry, 61-yard performance; in the second quarter, he used an 11-yard run to pass up Steelers great back Jerome Bettis for sixth place, and about an hour later, Gore chugged ahead for 16 yards to surpass former Colts nemesis LaDainian Tomlinson for fifth place. Both Bettis and Tomlinson, of course, are Pro Football Hall of Fame inductees. "I respect all the guys I passed – especially the one today, L.T. (LaDainian Tomlinson)," Gore said after the game. "I remember when I first came into the league, we played against him in the preseason. I was like a little kid when I met him. I respect the way he plays the game." Now in Gore's sights on the list? Curtis Martin, who sits in fourth place with 14,101 yards.
— Tight end Jack Doyle, who had three receptions for 16 yards on Sunday, set a new single-season career high in catches (62), which currently ranks as the fourth-most by a tight end in Colts' history for a single year. Doyle had 59 catches last season.
— Rookie outside linebacker Tarell Basham posted his second sack of the season and the first forced fumble of his career when he stripped Bortles for an eight-yard loss in the second quarter.
— Wide receiver T.Y. Hilton finished with three receptions for 51 yards and a 40-yard touchdown reception, tying Raymond Berry (44) for the ninth-most games with at least one reception in franchise history. Hilton sits one receiving touchdown shy of tying Marcus Pollard (35) for the ninth-most in Colts history.