INDIANAPOLIS —The Indianapolis Colts moved to 2-3 on the season Sunday afternoon with their 26-23 overtime victory over the San Francisco 49ers at Lucas Oil Stadium.
The game was a back-and-forth trade of field goals until the third quarter, when the Colts would finally find the end zone — thanks to a spectacular Marlon Mack 22-yard touchdown run — and by the 9:56 mark of the fourth quarter, after another 49ers field goal, Indianapolis appeared to be well in control after a three-yard touchdown run by quarterback Jacoby Brissett, putting his team up 23-9.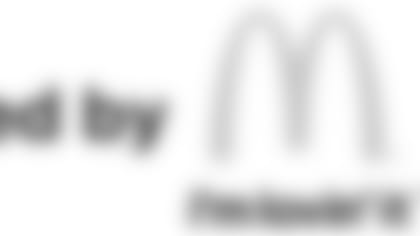 ]()But as they had done in their three games prior to Sunday's battle, the 49ers continued to scratch and claw, and at the 20-second mark of the fourth quarter, they capped their game-tying 14-0 run with a six-yard touchdown pass from quarterback Brian Hoyer to fullback Kyle Juszczyk to force overtime.
In that extra period, after a 49ers interception on the Colts' initial drive, and then a punt on San Francisco's ensuing possession, the home fans were sent home happy when Adam Vinatieri hit his fourth field goal of the day, this time from 51 yards out, to earn a 26-23 overtime victory.
"Obviously great to get the win," Colts head coach Chuck Pagano said. "We make it harder sometimes than it has to be. Credit the Niners, they played their tails off. It was a heck of a ball game; it was a slugfest. They made plays, we made plays and we found a way just to make a few more at the end."
Here are the FIVE THINGS LEARNEDfrom Sunday's victory over the 49ers:
• RETURN OF THE MACK:The Colts selected Marlon Mack in the fourth round of this year's NFL Draft to add a completely different gear to their crop of running backs; a speedster capable of breaking big plays any time he has the ball in his hands. Unfortunately for Mack and the Colts, a shoulder injury suffered Week 2 had kept Mack off the field the last two weeks heading into Sunday's game against the 49ers. Mack was able to make up for lost time, however, turning in a career day against the San Francisco defense, as he logged nine carries for 91 yards (10.1 avg.) with a touchdown, oftentimes kicking things outside and using his quickness to break tackles and gain yards in big chunks. Mack also nearly had a second rushing touchdown in the fourth quarter, when he bounced another run to the right end, evaded would-be tacklers, lost his balance along the sidelines but still managed to stay in-bounds and dive into the end zone, but a replay showed his knee was down just short of the goal line.
• THE GOAT:On a day in which the Colts would honor the greatest quarterback of all-time, Peyton Manning, the man who will likely soon own every major kicking record there is in the NFL shined in the actual game. Adam Vinatieri on Sunday hit all four of his field goal attempts, two of which — including the game-winner in overtime — came from 50-plus yards. Just about every kick he hits ties or breaks a record, which was certainly the case on Sunday: he moved into second place all-time in NFL history in field goals made (539); he became the third player in NFL history to accumulate 2,400-plus points; and he now has 10 career game-winning field goals in overtime, the most in NFL history. Vinatieri, the league's oldest player at 44 years old, just keeps, well, kicking.
• SAME STORY:One of the major storylines now for the past four games for the Colts has been the team's second-half struggles. On Sunday, for the second time in three weeks, the Colts had at least a two-score fourth-quarter lead, at home, yet their opponent would be afforded the opportunity to get back into the game. Against the Cleveland Browns two weeks ago, Indianapolis was able to close it out in regulation, but on Sunday against the 49ers, the Colts would need an overtime period — and an interesting, up-and-down overtime period at that — to escape with the win. "It's good to get the win. We'll take it right now any way we can. But you're exactly right, you're up 14 (points) in the fourth, you've got to find a way," Pagano said. "They made plays, they got hot, they found the tight end, they got something going and the guy made some plays. We made a few more than they made in overtime."
• YOU GO, WE GO:Since the start of the 2016 season, the Colts have won 10 games. In those games, wide receiver T.Y. Hilton's combined stat line: 68 catches for 1,273 yards and five touchdowns. In that same timespan, the Colts have lost 11 games. In those contests, Hilton's combined stats: 48 receptions for 641 yards and two touchdowns. That theme continued on Sunday against the 49ers, as Hilton brought in seven receptions for 177 yards, for an astounding 25.3 yards-per-reception average. Targeted nine times total, Hilton was Brissett's security blanket (often deep) down the field when the quarterback would need to escape the collapsing pocket and make plays off-schedule. And, of course, the Colts came away with the win. It's pretty clear, as it has been for a while now, that big days for Hilton and Colts victories are not typically mutually exclusive.
• MILESTONE WATCH:Here are some Indy milestone nuggets from Sunday's game, courtesy of Colts PR:
— On his first rush of the game, a nine-yard carry, running back Frank Gore passed Eric Dickerson (13,259) for seventh on the league's all-time rushing yardage list. Also, with 14 carries on the day, Gore passed Edgerrin James (3,028) for the seventh most carries in NFL history.
— Mack's 91 rushing yards are the most for a Colts rookie running back since Dec. 16, 2012 when Vick Ballard totaled 105 at Houston.
— Hilton's 100-yard receiving performance is the 26th of his career, which ranks third in franchise history.