On Monday night, Donte Moncrief held a fundraiser downtown Indianapolis. Surrounded by his family and with the help of his Colts teammates, he raised $40,000 for his Game Changer Foundation.
Now in his fourth season and the last year of his rookie contract, many players wait on that next contract to start a foundation. But not Donte Moncrief.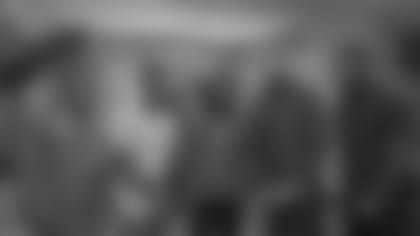 "Just growing up back at home in Mississippi and you don't have anything," he says. "To go from not having anything to being able to have something is a big step. I know how I felt as a kid, so just being able to give back to kids who don't have that is huge."
Moncrief grew up the youngest of four kids in Raleigh, Mississippi. His dad, Spencer, was a Baptist reverend and still is. His mom, Nineta, stayed home with the kids – it was a sacrifice, but one she was willing to make to raise her children.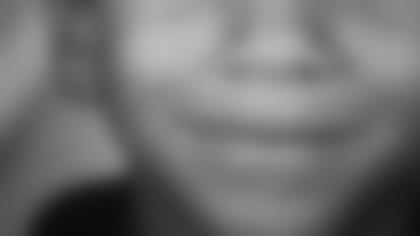 "We had a hard life. Even though his dad and I were married, it still was hard for us because his dad was the only one who worked," she says. "On one income, everything was a struggle."
His brothers didn't make it any easier on Donte.
"I made it hard for him, really hard," says Spencer Jr. "Anything I did, I challenged him. He had to catch up crying, running – but he'd catch up. We did a lot of things that made him into a super athlete."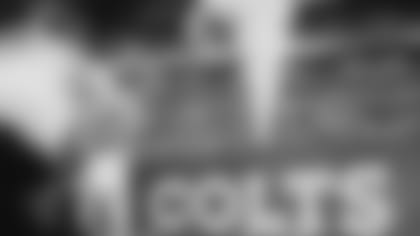 Seeing his little brother make big plays as a wide receiver, Spencer takes a little bit of credit for Donte's success.
"He's my little prodigy," he says. "Now when I see him, I'm like, 'He really made it to the NFL – this little dude. This little man made it to the NFL.' I'm happy. I'm real proud of him."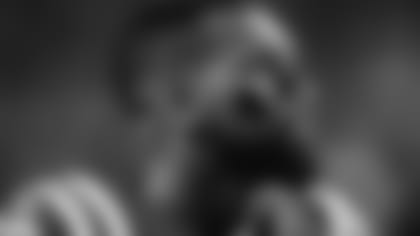 His sister, Candis Johnson, isn't surprised.
"When he was younger, we looked at him like he would be the one because he was always just extra special. He was always doing over the top stuff – on top of the roof, actually – on his bike on top of the roof," she says. "So it was like, if he's not playing football he's going to be doing WWE or something."
She also paints a picture of a kid who was always giving – even when he had nothing to give.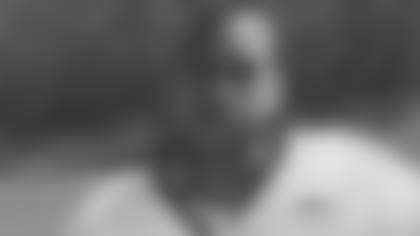 "Mom would give him a dollar, he would give it to someone else," she says. "He was just that type, bringing kids in to eat with us – and we barely had anything. He was always like that."
When it came time to go to college, Donte stayed close to home. He chose Mississippi and his family rallied around his college football career, making the three-hour trip from Raleigh to Oxford for every home game.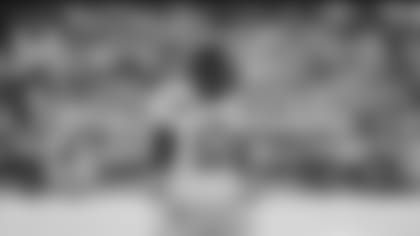 When his dad fell ill, he was forced to decide between finishing college at Ole Miss and entering the NFL draft. In the end, Donte did what he always does – he put his family first.
With the 90th pick in the 2014 NFL Draft, the Indianapolis Colts selected Donte Moncrief, wide receiver from Ole Miss.
And when he made it to the NFL, so did his family.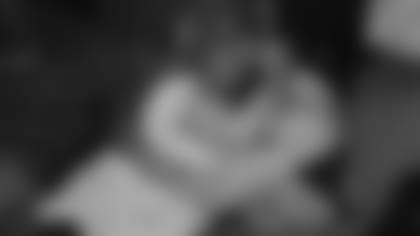 "All of us made it because from an infant all the way up to getting drafted, we were there – all of us," says his oldest brother, Lederius. "It all started at the house."
With his dad sick, his mother was now working outside the home as a merchandiser.
"Being in the league for two years, he didn't want me to work anymore. I was traveling three hours to work and three hours back every day. I worked in Slidell, Louisiana. I would leave at four in the morning and wouldn't get back until eight at night," Nineta says. "He kept begging me to stop, but I didn't."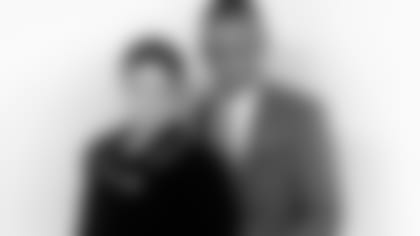 When they changed her stores to New Orleans, she had no choice. Nineta retired and now stays home, travels to as many games as she can, and helps look after her grandchildren.
"It's a blessing," she says. "It's a big blessing."
At 24 years old, Donte Moncrief has been able to use his NFL career to bless his family with opportunities they wouldn't otherwise have.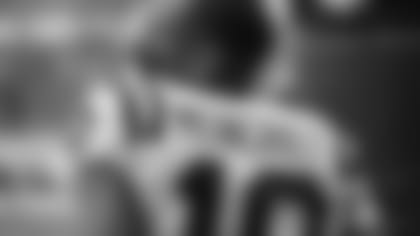 But that's not enough for him.
He wants to use his career to bless all kids, especially those in his home cities of Indianapolis and Raleigh.
He holds his You Gotta Believe youth football camp in nearby Jackson, Mississippi every summer.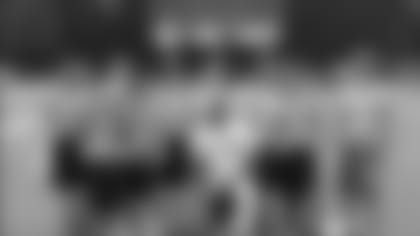 In July, he held a football clinic and gave out backpacks full of school supplies to kids from the Boys & Girls Clubs of Indianapolis.
And the money raised by his Colts & Cuts fundraiser goes toward the purchase of school supplies and Christmas gifts for underprivileged kids.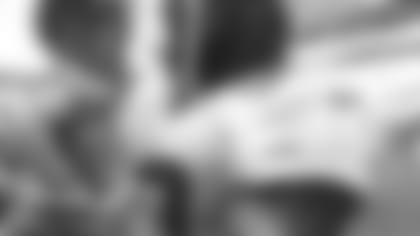 The father of two young daughters himself, for Donte Moncrief, it's about taking care of the kids.
"My two little girls mean the world to me, so just being able to show them the best side of me," he says. "I'm ready for them to grow so they can understand and realize what's really happening."
And to bring them up the same way his family raised him.
"Like my dad said, whenever you have an opportunity to give back, give back."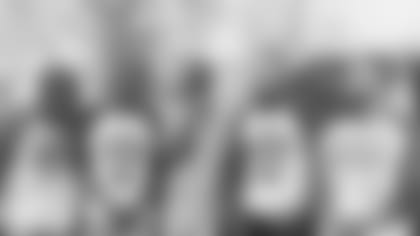 Whether he's wearing his name on the back of his jersey or the front of his shirt, for Moncrief it's a reminder of where he came from.
And where he still wants to go.