INDIANAPOLIS – The Colts released their 2015 regular season depth chart on Tuesday.
The new depth chart comes with the team's 53-man roster hitting the practice field this week prior to Sunday's regular season opener in Buffalo.
Obviously, the depth chart will be fluid in regards to how backups and other roles are defined from game-to-game.
Here are some depth chart takeaways heading into Sunday's Week One matchup with Buffalo: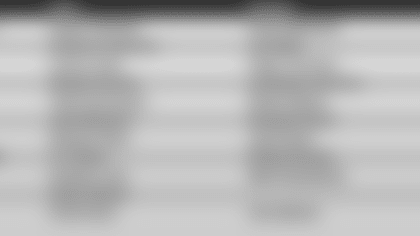 Vick Ballard is lasted as the backup running back but his status for Sunday is obviously in question (Ballard did not practice Monday, following his hamstring injury last Thursday). If Ballard misses Sunday, the Colts will have a pair of rookies backing up Frank Gore.
The backups on the Colts offensive line will largely depend on which reserves are on the 46-man game day roster. Expect Joe Reitz to be the backup at several line spots.
I wouldn't put too much stock in the listing of WR1-Andre Johnson and WR2-T.Y. Hilton (and their subsequent backups). I would expect the Colts top four wideouts to be pretty interchangeable throughout the season.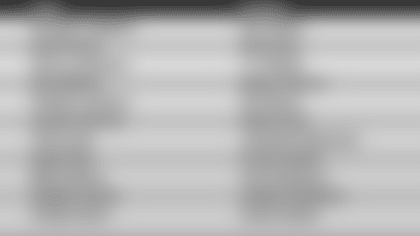 If the depth chart holds true on Sunday, the Colts will start two rookies on their defensive line (fifth-round pick David Parry at nose tackle and third-round pick Henry Anderson at defensive tackle).
The backups at inside linebacker come in the form of newcomers Nate Irving and Sio Moore.
I wouldn't fret over Robert Mathis' "third-team" listing. When Mathis is completely healthy, he's obviously going to play. I am curious to see how the Colts handle Mathis' reps when he does return to game action.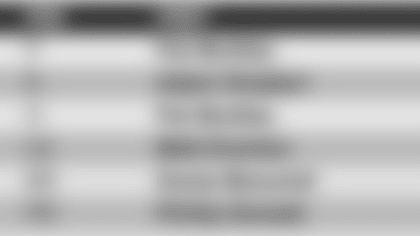 Donte Moncrief slides into the starting kick return role, a spot previously occupied by Boom Herron.
As expected, Phillip Dorsett is the team's starting punt returner.