INDIANAPOLIS —West Coast. Read Option. Wildcat. Spread. Run and Gun.
We've all heard of these offensive schemes in the National Football League.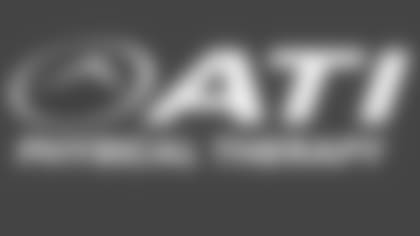 ](http://www.atipt.com/)But "Daffy Duck?" That's a new one.
For the Indianapolis Colts' defensive players and coaches, that's the code word for one of the offensive approaches being utilized by the Cleveland Browns this season, and it's something they're very much preparing for heading into Sunday's Week 3 matchup at Lucas Oil Stadium.
"Daffy Duck" goes all the way back to Colts head coach Chuck Pagano's days as an assistant coach at the University of Miami, when the Hurricanes were preparing to play Florida and head coach Steve Spurrier's read-option attack in the Sugar Bowl.
And, with a mobile, rookie quarterback like DeShone Kizer under center for the Browns, Pagano and Colts defensive coordinator Ted Monachino expect much of the same on Sunday.
Through two games — losses to the Pittsburgh Steelers and the Baltimore Ravens — Kizer has completed 35-of-61 passes for 404 yards with one touchdown to four interceptions, three of which he threw last week against Baltimore. He has also been sacked nine times.
Kizer has mixed in the run, too, rushing five times for 43 yards and a touchdown for far this season.
"Offensively, they do a lot with personnel, formation shifts, motions, gadgets, spread you out, getting what we call a 'Daffy Duck' – the old Steve Spurrier formation, read zone with the quarterback," Pagano said. "He's got a run-pass option. He can hand it. He can pull it. Got to be very, very disciplined this week."
But with a solid week of preparation, Monachino said, the Colts' defense will be ready for the Browns' "unconventional" approach on offense.
"When you study tape and you look at as much as you look at, you're going to find those things that cause you problems," Monachino said. "You just have to have them ruled out and make sure that you have enough bullets that you can cover those things that are unusual."
That word, "unconventional," was also used to describe the Browns' defense, which has been the team's strength through the first two weeks; they've allowed just 85.5 rushing yards per game, for example, ranking 13th in the NFL in that category.
"It's an aggressive, attacking style," Colts offensive coordinator Rob Chudzinski said. "They've got a lot of young players playing. They're playing fast. They run and hit. You see a good mix of those guys, the Myles Garretts, the (Jabrill) Peppers, those guys in there, and then they have some veteran guys: Jamie Collins and (Jason) McCourty to balance them out that are playing good football as well."
Garrett, the No. 1-overall pick in the 2017 NFL Draft, is yet to play this season due to a high ankle sprain. But he's yet to be ruled out of Sunday's game, and this week was seen without a walking boot for the first time since suffering the injury earlier this month.
NOTABLE QUOTABLES
Here were some other interesting remarks from Thursday's media availability:
• "Well, DeShone (Kizer) is very, very talented. He has a big arm. He's athletic and can run. I played with him in college so I know him pretty well. They got a lot of weapons as anybody does in the NFL so you've got to be on your Ps and Qs or you'll get exposed." — Colts safety Matthias Farley, on his thoughts on Browns rookie quarterback DeShone Kizer
• "Absolutely. It's about – to be able to play football at a high level you have to be healthy. We have guys down on this football team, and fortunately I'm able to stay healthy for as long as I can. It's been a huge part of my success, and it's about being on the football field, being able to be out there and compete and learn and get better." — Colts cornerback Rashaan Melvin, on being healthy and his availability allowing him to play his best football
INJURY REPORT
Here is Thursday's injury report:
• DNP: Quarterback Andrew Luck (right shoulder); center Ryan Kelly (foot); inside linebacker Anthony Walker (hamstring); wide receiver Chester Rogers (hamstring); cornerback Quincy Wilson (knee); running back Marlon Mack (shoulder); guard Jack Mewhort (rest); running back Frank Gore (rest)
• Limited: Wide receiver Kamar Aiken (hip); safety Darius Butler (hamstring); cornerback Vontae Davis (groin); cornerback Chris Milton (hamstring)
• Full: Inside linebacker Antonio Morrison (elbow); tight end Brandon Williams (calf); outside linebacker Tarell Basham (heat exhaustion)
— Mack, who was limited on Wednesday, moved to DNP on Thursday, while Williams, who didn't practice on Wednesday, was a full participant on Thursday.