INDIANAPOLIS —The Indianapolis Colts on Tuesday released their first unofficial depth chart of the regular season, which featured an interesting look for the team's offensive line heading into Sunday's season opener against the Los Angeles Rams.
The major moves? Jeremy Vujnovich (at left guard) and Denzelle Good (at right tackle) are each now working with the No. 1 offense after being listed as backups during the preseason. Staying at their respective starting spots were left tackle Anthony Castonzo, center Ryan Kelly and right guard Jack Mewhort.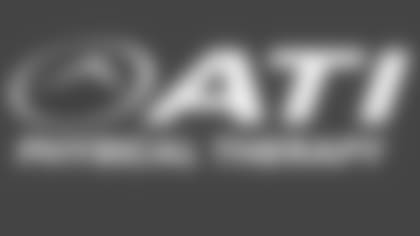 ](http://www.atipt.com/)Pagano told reporters on Wednesday that the team had been working that lineup out since a couple days before its final preseason game against the Cincinnati Bengals, and it's just the latest effort to try to find the best five players at each position.
"Again, we've got a bunch of guys that can play a bunch of different spots," Pagano said, "and we're just still trying to find number one, the starting five and then number two, the best spots and put those guys in position to where we can function as an offense and play to their strengths and those types of things."
With Kelly on the mend, undrafted rookie Deyshawn Bond is the next option at center. If this lineup ends up starting on Sunday, that means both Vujnovich and Bond will be making their first career starts against the Rams.
"It's a great opportunity for them," Pagano said. "Again, there's going to be some on-the-job training. There are going to be some bad moments, that's okay. Put them behind you and you move on. I'm excited. I've got great confidence in those guys because I know they're going to be prepared and they're going to play tough and they're going to play physical and they're going to play smart."
NOTABLE QUOTABLES
Here are some other interesting remarks from Wednesday's media availability:
• "Not really. I mean, I feel like preparation plays a big role in that because you prepare yourself, you do as much preparation as you can just to see all the stuff you can that you're going to see out there on the field. I feel like there's nothing to be nervous about, because at that point, you know your job and you know what you're doing. Your athletic ability takes over. So, I feel like I'm physically gifted enough to go out there and compete." — Colts safety Malik Hooker, on if he's nervous to make his official NFL debut on Sunday.
• "Yeah, why not? We do a lot of cross training. A lot of guys play a lot of different positions. We say that all the time, but you need that in the NFL. You have a limited amount of players on the roster. Seven to eight guys dress every week so if something happens, guys got to be able to step up and play a different position. The more you can play, the more valuable you are." — Mewhort, asked if he's trying his hand at each position along the offensive line.
• "I would say yeah, it's different, but it's surprisingly not as different as you would think. You're always trying to prepare as if you're the starter because that's your job. There are only so many quarterbacks in this league so you've got to be on your toes all the time." — Colts quarterback Scott Tolzien, on if it feels different heading into this Week 1 start compared to other starts he's made in his career.
INJURY REPORT
Here is Wednesday's injury report, the first of the 2017 season:
• DNP: Cornerback Vontae Davis (groin); center Ryan Kelly (foot); quarterback Andrew Luck (right shoulder); wide receiver Chester Rogers (hamstring); guard Ian Silberman (lumbar).