INDIANAPOLIS – This week's film breakdown looks at T.Y. Hilton and Andrew Luck doing some improvising against the New England Patriots.
Here's the All-22 development of Hilton's first touchdown from the 2015 season.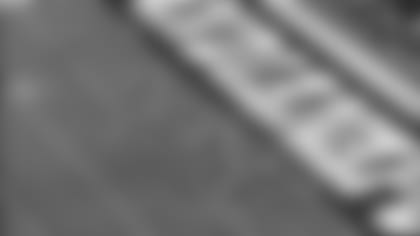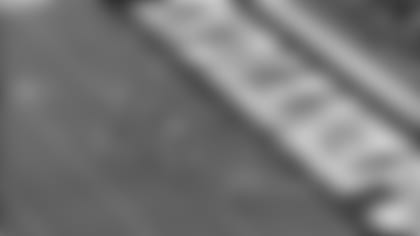 This third-and-goal touchdown comes after a New England timeout when the Colts came out with three tight ends lined up to one side of the field. After the timeout, the Colts went spread with five receivers. A bunch trio set of Donte Moncrief, Andre Johnson and T.Y. Hilton lines up to the right.THE ROUTE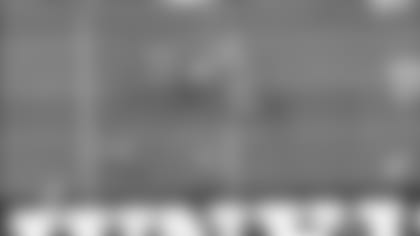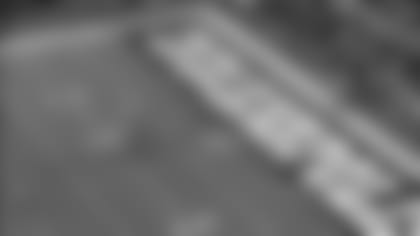 The initial route from Hilton is a crossing route which Patriots cornerback Logan Ryan doesn't allow. After jamming Hilton from a free release across the middle, Ryan lost Hilton for a split second. Hilton spun off Ryan and was able to re-route himself a bit deeper into the end zone. While Hilton was showcasing his own escape tactics, Luck was in the pocket improvising…THE CATCH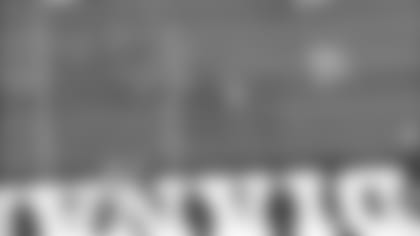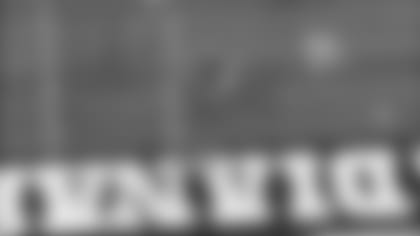 …Luck initially avoids Patriots defensive tackle Sealver Siliga. The pressure from Siliga forced Luck to slide a bit to his left. With some running room in front of Luck, linebacker Jamie Collins leaves his spy duties in the middle of the field to close down any potential running lane. With Collins now vacating the middle of the field, the tiniest of windows was there. Luck dropped to a three-quarter (side arm) motion to deliver the ball in the perfect placement for Hilton to make the sliding catch. This was just two Pro Bowlers making terrific (individual) off-script plays for the touchdown. The big first pump from Luck after the play let you know what the quarterback thought of the Colts second-quarter touchdown.