 INDIANAPOLIS – This week's film breakdown looks at a rare touchdown seen in NFL circles.
Here's the All-22 development of Anthony Castonzo's one-yard touchdown catch against the Patriots.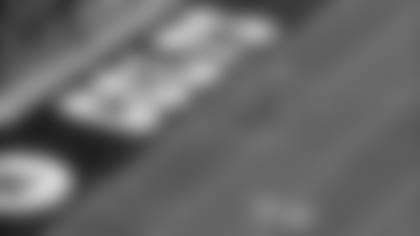 In Pep Hamilton's two years as Colts offensive coordinator, we've seen some truly innovative play calls work flawlessly. This was once again the case on Sunday night as the Colts certainly needed a touchdown to keep pace with the Patriots. Over the course of the season, Hamilton has implemented a ton of unbalanced line looks with jumbo packages. We see it here again with Joe Reitz lining up at tight end next to right tackle Gosder Cherilus.THE ROUTE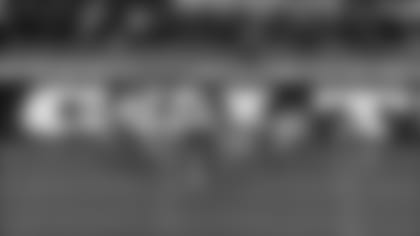 After being stuffed on back-to-back running plays, Hamilton went deep into his playbook to get into the end zone. With Reggie Wayne lined up off the line of scrimmage, Castonzo was eligible to go out for a passing route. There's no reason the Patriots could have seen this coming as the Colts haven't tried such a play in recent memory.THE CATCH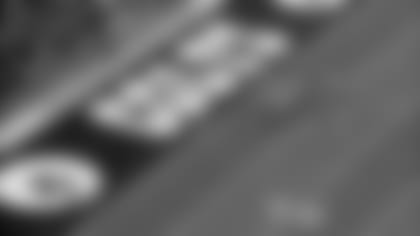 The unpredictability of such a play is the major reason for its success but Reggie Wayne occupying Darrelle Revis seals the deal. Castonzo does a perfect job of selling the blocks mainly on Vince Wilfork and Zach Moore before leaking into the end zone. When Castonzo started as a freshman at Boston College, he had the body of a tight end at around 270 pounds. He did his best impression of one here with the first touchdown for a Colts offensive lineman since Jamey Richard in 2008.THE SCORE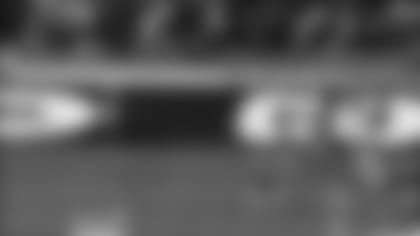 Earlier in the week, Castonzo was asked on IndyStar's "Tailgate Tuesdays" what a potential touchdown celebration would look like for the Colts fourth-year left tackle. He wasn't going to reveal any secrets but said something was in the works. Castonzo pulled out the Dhalsim dance from the Nintendo game Street Fighter 2, which was accepted quite well in the Twitter world. Putting the tremendous choreography aside, the execution of such a play couldn't have gone any better for Castonzo and the Colts.