INDIANAPOLIS – This week's film breakdown looks at Dwayne Allen's 13th career touchdown catch.
Here's the All-22 development of Allen's six-yard touchdown snag against the Bills.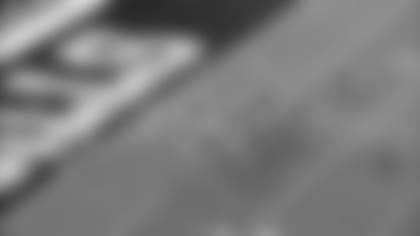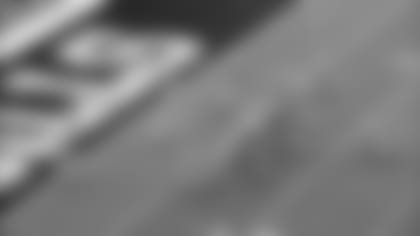 The Colts faced this third-and-goal from the six-yard line without T.Y. Hilton in the lineup. With Hilton out due to a knee injury, Pep Hamilton dialed up a play for a man who was such a weapon in the red zone for Indianapolis last season. Here, the Colts really stress the right side of the field with Andre Johnson, Griff Whalen and Dwayne Allen lined up in that area.THE ROUTE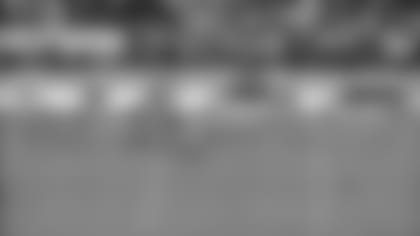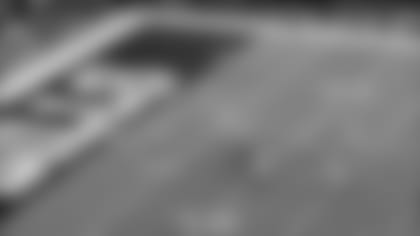 There's no play-action fake to running back Tyler Varga to make this play work. It's Dwayne Allen selling his block down on Bills defensive end Mario Williams and the drag route by Donte Moncrief to clear out the abandoned left side of the field. The Allen block on Williams freezes Bills defensive back Aaron Williams. By the time the defensive back tries to recover (and eventually slips), it's well too late to catch up to a wide open Allen.THE CATCH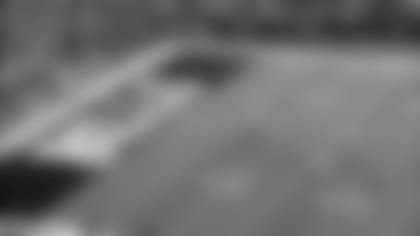 Red zone efficiency is a focus for the Colts offense in 2015 and Allen plays a big part in that success. Allen's respect as a blocker is apparent on this play. The Bills defense knows that Allen is a more than an adequate blocker, so him pinning down on Mario Williams isn't a surprise to them. Allen's ability to sell the fake really cements the execution of a great play call from a tight end friendly offensive coordinator.