INDIANAPOLIS — Back in October, as the Indianapolis Colts were preparing for their Week 6 matchup against the Tennessee Titans, the Indy defense faced the possibility of going up against two very different types of quarterbacks.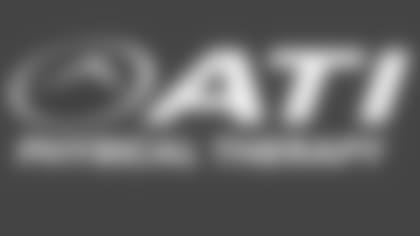 ](http://www.atipt.com/)The Titans' starter, the mobile Marcus Mariota, at that time was still very much hobbled from a hamstring injury that kept him out of their previous game, making it possible that the team could go with his backup, the veteran Matt Cassel, who is much more of a traditional drop-back passer.
The Colts are facing a similar scenario this week, as they prepare to take on the Buffalo Bills on Sunday at New Era Field.
The Bills' starting quarterback, Tyrod Taylor, a major threat to run the ball any time, suffered a knee contusion last Sunday against the New England Patriots and did not return to the game. Taylor didn't practice Wednesday and only participated in individual position drills on Thursday.
And if Taylor isn't healthy enough to play on Sunday, then the team turns to its backup, rookie Nathan Peterman, who, like Cassel, brings more of a traditional, drop-back style for the Buffalo offense.
Colts defensive coordinator Ted Monachino said Thursday that his unit is fully prepared for Taylor to take the field, but if he can't go, then they'll have a plan in place to defend Peterman, as well.
"We're preparing for Tyrod (Taylor) to play and to be full speed," Monachino said. "If (Nathan) Peterman plays, he plays and we're prepared either direction. We've got a little bit of a plan for each guy, but primarily, we're preparing for one over the other."
The 6-foot-1, 215-pound Taylor, who's in his seventh year out of Virginia Tech, has been one of the league's most dangerous dual-threat quarterbacks since joining the Bills via free agency in 2015. In each of his two seasons in Buffalo — both of which ended in Pro Bowl selections — Taylor posted 3,000 yards through the air with at least 17 touchdowns and no more than six interceptions, while his 1,358 combined rushing yards is second only to the Carolina Panthers' Cam Newton among NFL quarterbacks over that span.
Taylor's 93.5 passer rating with the Bills is better than Jim Kelly (84.4) and Doug Flutie (81.7).
"He is a rare athlete and a rare talent," Colts head coach Chuck Pagano said of Taylor. "He's a dangerous dude."
But despite Taylor's production — and the fact the Bills (6-6) have remained in playoff contention — their head coach, Sean McDermott, decided to sit Taylor in favor of Peterman for the team's Week 11 matchup against the Los Angeles Chargers.
Peterman's first-career start lasted all of two quarters, however, as he was picked off five times in one half, tying the record for most interceptions thrown in an NFL debut.
While McDermott went back with Taylor as the team's starter moving forward, Peterman was able to get back on the field last week in relief duty against the Patriots, completing 6-of-15 passes for 40 yards in Buffalo's 23-3 home loss.
"You've got to have a short memory in this business and I thought Nate came out and made a great throw on the first throw to Andre [Holmes] there and went through his progression at times and did some good things," McDermott told reporters on Wednesday. "So it's good that he continues to work, continues to play through and continues to grow and build on what he's done in the past."
After practicing in a limited capacity on Thursday, however, Taylor appears on track to get the start Sunday against the Colts, barring no setbacks the rest of the week.
"We'll look at it and see how he comes back (Friday)," McDermott said, via BuffaloBills.com. "These things, sometimes things change in 24 hours with these types of injuries in terms of whether there's soreness or not soreness."
INJURY REPORT
Here's Thursday's full injury report:• DNP:
Tight end Darrell Daniels (hamstring), tackle/guard Denzelle Good (illness); running back Frank Gore (rest); cornerback Rashaan Melvin (hand); wide receiver Donte Moncrief (ankle); center Mike Person (ankle).• Limited:
Defensive tackle Johnathan Hankins (chest); defensive tackle Hassan Ridgeway (shoulder).• Full:
Center Ryan Kelly (concussion).
— That's good news for the Colts and Kelly, who continues to progress through the league's concussion protocol. Kelly, who missed last Sunday's game against the Jacksonville Jaguars, was a limited participant on Wednesday and was wearing a red, no-contact jersey.
— That's not-so-good news, however, for Moncrief, who did not practice for a second straight day with an ankle injury suffered towards the end of the Jaguars game. Look for an update on his playing status on Friday from Pagano.
— Hankins, who is listed with a chest injury, did not practice on Wednesday, so the fact he was limited on Thursday seems to be a good sign for the Colts' and their improved defensive front, which has really clamped down against the run in recent weeks. They have another tough task on Sunday against the Bills' LeSean McCoy.