 ](http://careyindiana.com)
INDIANAPOLIS – With five picks in the 2014 draft, the Colts are looking to supplement a roster that has helped the team earn consecutive 11-5 records and playoff berths.
There have been a number of significant players taken at all roster positions in the last 30 seasons.  Here is a review of the top positional choices of the past, the last five or six taken by the Colts and a listing of my top five choices available in this year's process (these do not reflect the position of the Colts).
TOP TIGHT ENDS TAKEN IN INDIANAPOLIS ERA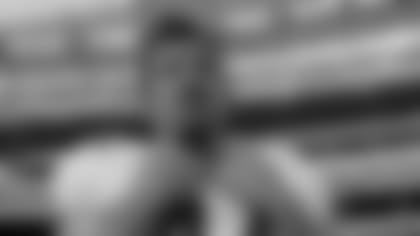 *Winner – Dallas Clark (D1-03, 24th overall; Years: 2003-11; Starts/Games: 111/115) *
*Clark Notes: *Caught 427 passes for 4,887 yards and 46 TDs to set franchise TE records in receptions and scores and ranked second in yards and 100 games (7).  Set franchise seasonal records in 2009 with 100 receptions for 1,106 yards, while 11 TDs in 2007 set standard.  Was second NFL TE ever with 100-reception season.  Became third NFL TE (2009) with 90 receptions, 1,000 yards and 10 TDs in a season.  Was All-Pro and Pro Bowler in 2009.  Had 44 TD connections with Peyton Manning, second-most by NFL QB-TE duo.  Was a member of four offenses with a 4,000-yard passer and 1,000-yard rushers and receivers.  Ended Colts career as NFL playoff leader for receptions (64) and yards (847).  Said Coby Fleener, "I said before the (2012) draft, I'm thankful for the (Rob) Gronkowski's, the Jimmy Graham's, the Dallas Clark's, Tony Gonzalez, Todd Heap, the list goes on and on.  I can't be more thankful for what they've done for the game, the tight end position and everything it's evolved into.  There's a variety of tight ends, Dallas included, that I've watched and liked to pick up different pointers as far as their pros and cons of how the play the game that I can use in mine."
Runners Up – Ken Dilger, Jacob Tamme.
THE LAST SIX TIGHT ENDS DRAFTED BY COLTS:
2013:  Justice Cunningham, seventh round, South Carolina
2012:  Coby Fleener, second round, Stanford
2012:  Dwayne Allen, third round, Clemson
2010:  Brody Eldridge, fifth round, Oklahoma
2008:  Jacob Tamme, fourth round, Kentucky
2008:  Tom Santi, sixth round, Virginia
KELLEY'S TOP FIVE AVAILABLE IN 2014 DRAFT:
Eric Ebron, North Carolina
EBRON QUOTE-UNQUOTE:**  "There's a lot of great tight ends.  What makes me different is who I am, my style of play.  I don't believe I'm the number one tight end because I've still got work to do but every tight end (does). … Every team wants a complete, all-purpose tight end, not one that can just run down the seam and catch passes.  They want a guy that can block, too.  I tell them that I've been working hard on it. … I plan on getting anything that comes my way."
Austin Seferian-Jenkins, Washington
SEFERIAN-JENKINS QUOTE-UNQUOTE:**  "I think there are a lot of talented guys in this draft class at every position.  At tight end, you've got a lot of great players.  What I do is if you watched me play, I split out and played receiver, done fullback (and) played in-line.  I have showed I'm very capable of being a playmaker down the seam and run regular routes as a receiver.  I've shown the capability of being a blocker, and I'm an every-down guy who can get out there immediately on the field."
AMARO QUOTE-UNQUOTE:**  "I think (my strengths are) my overall pass catching ability (and) my route running.  People underestimate that.  The scheme we ran had two true freshmen quarterbacks throwing (the) ball.  I caught 106 balls and people are going to say it's the scheme.  At the same time, you have to get open, run good routes and do different things to disguise your route running.  That's the best thing I do as a receiver and as a tight end. … It's a great time for a tight end.  It's a revolution position.  I feel I've had the greatest tight end season ever in college regarding receiving yards."
ANALYSIS on NIKLAS:**  This was only his second year at the position.  He was recruited to play on the defensive line.  Because of his athleticism, Niklas was moved to tight end in the spring of his freshman year.  He played as a backup in 2012, but still started a number of games.  Niklas' role was mainly as a blocker and as a result, he caught only five passes for 75 yards and one score.  (Last) year he became the team's top tight end and upped his production to 32 catches for 498 yards and five touchdowns.  Niklas is a huge tight end.  He is very athletic for a big guy.  He has speed, very good change of direction and body control.  Niklas has just begun to scratch the surface of his receiving talent. – National Football Post
FIEDOROWICZ QUOTE-UNQUOTE:  "A lot of tight ends in the NFL are either blocking tight ends or receiving tight ends.  I like watching Rob Gronkowski, someone I look up to.  He can dominate both the line of scrimmage and down the field.  That's who I kind of want to be like."
TOMORROW:  Previewing and reviewing offensive linemen.
Note:  The content in this story and in the series of draft-eligible players that appears on Colts.com in no way reflects the position of the Indianapolis Colts.