 ](http://careyindiana.com)
INDIANAPOLIS – With five picks in the 2014 draft, the Colts are looking to supplement a roster that has helped the team earn consecutive 11-5 records and playoff berths.
There have been a number of significant players taken at all roster positions in the last 30 seasons.  Here is a review of the top positional choices of the past, the last five or six taken by the Colts and a listing of my top five choices available in this year's process (these do not reflect the position of the Colts).
TOP OFFENSIVE LINEMEN TAKEN IN INDIANAPOLIS ERA
*Winner – Tarik Glenn (D1-97, 19th overall; Years: 1997-2006; Starts/Games: 154/154) *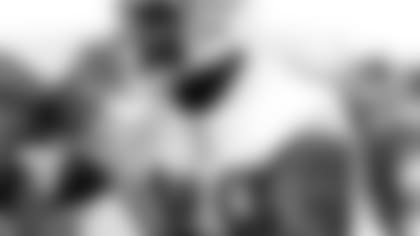 *Glenn Notes: *Mainstay at LT who started 154 games and missed but six outings in 11 seasons.  Served through many seasons where line set franchise records for fewest sacks allowed per attempts.  Blocked for 1,000-yard rushers Marshall Faulk, Edgerrin James and Joseph Addai and was a member of seven offenses with a 4,000-yard passer and 1,000-yard rushers and receivers, the most by one franchise in history.  Three-time Pro Bowler.  Said Tony Dungy, "Any time you can pick a left tackle who's going to anchor your line for years, those are so hard to come by.  To have Tarik in place where you knew you didn't have to worry for a decade, you can't overestimate the importance.  Tarik was so solid and did his job, and we didn't give him a lot of help.  It was week-in and week-out, 'You're going to take the best pass rusher and handle him.'  That was one of the best picks the Colts ever made.  We had that position solved and didn't look back."
Runners Up – Ryan Diem, Ron Solt, Steve McKinney, Jake Scott.
THE LAST FIVE OFFENSIVE LINEMEN DRAFTED BY COLTS (BY POSITION):
2013:  Khaled Holmes, fourth round, Southern California
2008:  Steve Justice, sixth round, Wake Forest
2005:  Rob Hunt, fifth round, North Dakota State
2005:  Dylan Gandy, fourth round, Texas Tech
1991:  Rob Luedeke, twelfth round, Penn State
2013:  Hugh Thornton, third round, Illinois
2012:  Justin Anderson, seventh round, Georgia
2011:  Ben Ijalana, second round, Villanova
2010:  Jacques McClendon, fourth round, Tennessee
2009:  Jaimie Thomas, seventh round, Maryland
2011:  Anthony Castonzo, first round, Boston College
2007:  Tony Ugoh, second round, Arkansas
2006:  Charlie Johnson, sixth round, Oklahoma State
2006:  Michael Toudouze, fifth round, TCU
2004:  Jake Scott, fifth round, Idaho
KELLEY'S TOP FIVE AVAILABLE IN 2014 DRAFT:
MARTIN QUOTE-UNQUOTE:**  "I wouldn't say it (not starting as rookie) would be disappointing. It would be a great learning experience and an opportunity for me to soak up the offense and really assimilate into the team and get to know the coaching staff and things like that.  I would like to come in and take a starting job."
Weston Richburg, Colorado State
RICHBURG QUOTE-UNQUOTE:**  "I get my hands on guys quick.  If I can do that I can negate any moves they're going to try and throw me.  I think that's one of my biggest things, and I like to get after guys.  I've got an attitude, really like to be physical."
SWANSON QUOTE-UNQUOTE:  "I would say my football intelligence (separates me from other centers in draft).  I've met some of them.  I've never watched any of them play, so I'm not going to talk on their behalf.  I just know I'm a very smart player and a leader. … I feel like that's (knowledge of the game) one of my strengths.  I had great coaches throughout my five years at Arkansas.  I had three different offensive line coaches, two head coaches, multiple coordinators and you get to pick the brains of every single one of them.  That's helped me out a bunch and shows versatility."
Russell Bodine, North Carolina
YANKEY QUOTE-UNQUOTE:**  "I'm going to bring a physical demeanor.  I'm going to play with that mentality that we have at Stanford and also bring a lot of athleticism and natural football intelligence, just understanding the game and being able to play fast."  Nastiness?  "A little bit."
SU'A-FILO QUOTE-UNQUOTE:**  "Honestly, I don't watch a whole lot of guys who kind of remind me of me.  I watch a lot of the guys I try to pattern my game after.  I watch a lot of Logan Mankins, left guard from New England.  He was a high draft pick, but he's physical, a bad (dude).  He started from day one, and I love how nasty he is, something about his game that I really try to implement.  Other guys like Mike Iupati and Trent Williams are really mean and nasty like that, and that's what I'm trying to be like."
Gabe Jackson, Mississippi State
ROBINSON QUOTE-UNQUOTE:**  "I understand about the run blocking because I worked on it a lot.  I've also worked the pass.  It was limited, (but) I feel I'm decent enough.  I will prove myself if there's anybody doubting that I can't pass block. … I'm not at full potential right now.  I still have a lot to go.  Last year was my first season starting.  Guys like Jake Matthews, he started since he was a freshman.  That's just something I feel I need to prove. … It would mean a lot if I do get drafted top 10.''
MATTHEWS QUOTE-UNQUOTE:**  "I'd like to think I wasn't grandfathered in (because of family NFL lineage, (laughs)).  I hope I earned my way here.  It is special the family I came from and the relationships I have with my dad and cousins and brothers and all the people who have gone through this process.  So that's really special and something (where) I can look to them to ask what their experience with it was. … Really (I) just keep doing what I've been doing – working hard, doing things the right way.  One thing my dad's always tried to reiterate with me is if you go out and work hard, do things the right way and put your full effort in, you'll get the results you want. That's something I've always tried to do."
NEXT:  Previewing and reviewing defensive linemen.
Note:  The content in this story and in the series of draft-eligible players that appears on Colts.com in no way reflects the position of the Indianapolis Colts.