 ANDERSON – The last thing Chuck Pagano saw in the regular season is the first thing he wants to see Sunday against Buffalo – physical domination.
Indianapolis closed out Houston last year, 28-16, with a 15-play, 63-yard drive that consumed 9:46 off the game clock.  The club rushed 14 times, converted three third downs and drained the remaining time despite two Houston timeouts and the two-minute warning.
"Glorious," said Pagano of the drive, one that bordered on a crusade against a talented defense.
The approach by the club this off-season is to be more physical so drives like that, perhaps not quite to that degree, are more commonplace.   
"We want to make a statement," said Pagano.  "We want to be physical in all areas – offense, defense and special teams.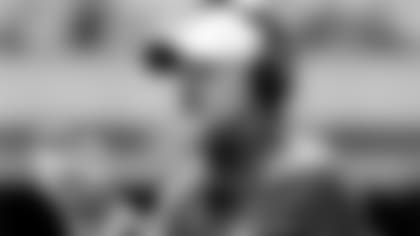 "To me, it all starts up front.  In order to run the football, you're going to have to come off the ball and knock those guys off the line of scrimmage and open up holes.  That takes some nastiness, some aggression, a certain amount of physicality to do that.  I think we got the right guys to have a more physical offensive line."
None of the 17 linemen in camp weighs less than 300 pounds.  The total weight of the group (5,394) averages out to 317 pounds per man, 14 pounds more than the average-sized lineman Indianapolis used in Super Bowl XLIV.
Two main components, Gosder Cherilus and Donald Thomas, arrived via free agency, while left tackle Anthony Castonzo is one of two remaining linemen who started 16 games last season.
The third-year pro arrived two drafts after that title run by the Colts, and he aims to be vital to the contributions of a restructured approach.
"We've definitely taken it upon ourselves to become more physical, and I think we've done that just by a lot of guys in the offseason getting in the weight room and just being out here and just really trying to go through people and hit," said Castonzo.  "It's definitely been pretty physical out there."
Pep Hamilton will coordinate an offense with a prevalent ground approach, saying, "We're a physical, downhill running football team.  We need to grind out there and pound."
Last year, Indianapolis rushed the ball more often than it passed in only three games, victories over Cleveland, Houston and Jacksonville.  The average victory margin was 11 points, and the wins contributed to an 11-5 finish.
Since 1998, the Colts are 38-4 in games where they have rushed more often than they passed.  Indianapolis owns a 14.7-point victory margin in those triumphs.  Twenty-four of those wins were by double-digits and 16 were by at least 18 points.
Even in losing seasons during that span (3-13, 1998; 6-10, 2001; 2-14, 2011), the club was undefeated (5-0) in such outings.
Pagano targeted the physical approach when he arrived.  He has not varied in the least.  Castonzo says the approach to being physical means doing so mentally in addition to the weight room.
"I think it is.  Everybody is just kind of going out there with a reckless abandon, you see some real good hits during practice and it's fun to play like that," said Castonzo.
Good teams, those that can win when it matters the most, typically can run the ball in the crunch moments.  It is an approach this Colts team wants to master.
Hamilton says a big play to him does not always mean chunk yardage.  It can be a third-and-short conversion for a first down that keeps opponents at bay.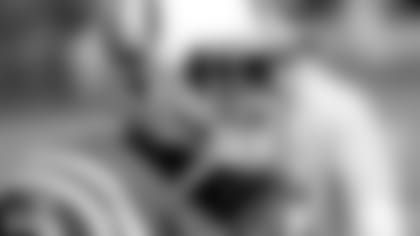 The Colts held 12-3 Houston at bay for the final 10 minutes of the fourth quarter in the finale.  Indianapolis had rallied to re-take the lead with a long scoring kickoff return and a 70-yard zinger from Andrew Luck to T.Y. Hilton.
Houston needed a win to avoid spinning into the Wild Card round, but Indianapolis objected by holding the ball.
Castonzo says a team makes a statement by running in such fashion and by being physical.
"When you can run the ball, you can close out the game," said Castonzo.  "When a game's close in the end and if you get the lead, you can keep it.  That's what we'd like to do.
"There were a couple games last year where we were able to run it at the end of the game.  When you can do that and get into that rhythm and really get moving, that's ideal.  I remember the feeling afterwards just being like, 'Yeah, that's what we need to do.' "
Hamilton credits his linemen for being on board with the process.
"It's about imposing our will on an opponent," said Hamilton.  "Our linemen have done an outstanding job of accepting the challenge of being physical and having a physical mindset and buying into the fact that it's going to hurt when we run the football. 
"We expect it to hurt our opponents more than it hurts us, especially in the third quarter when we continue to run the football."
In red zone drills, Andrew Luck hit Reggie Wayne on an in-pattern with tight coverage by Vontae Davis.  It appeared Davis would have the snare, but Wayne is Wayne and Luck is Luck.  On the next play, Davis defended a coffin-corner pass in the end zone from Luck to Wayne.  Two good plays, three good players.
Luck hit 20-of-27 passes, including his first 10 attempts, of the afternoon.  He is 169-of-251 for 13 TDs in 7-on-7 or 11-on-11 drills in during camp.  Today, he hit seven different receivers, including Wayne (6) and T.Y. Hilton (4) on multiple occasions.
Kerwynn Williams, having a good camp, had a reception with the first-team.  Luck and Hilton teamed early in practice on a long pass with Darius Butler in tight coverage.  Butler later defended a pass to Wayne.
LaRon Landry nearly defended a pass to Vick Ballard in the end zone, but was flagged for pushing.
Justin Hickman defended a pass in the end zone from Matt Hasselbeck to Justice Cunningham, but Delano Howell, also in coverage, was flagged on the play.
Hasselbeck rolled left, bought time and hit Griff Whalen, who came open, in red zone work for a touchdown.
The team worked on half- and game-ending desperation passes for a period of practice.
G-Hugh Thornton (ankle), C/G-Khaled Holmes (ankle), S-Sergio Brown (hamstring), LB-Mario Harvey (hamstring), LB-Daniel Adongo (biceps), G-Joe Reitz (burner), S-Larry Asante (shoulder, AC joint), LB-Jerrell Freeman (shoulder), FB-Dan Moore (shoulder) and WR-Darrius Heyward-Bey (knee sprain) missed action.  Heyward-Bey's injury is not serious enough to keep him from viewing practice and standing up to do so.  CB-Greg Toler returned to work today after missing a few days with a concussion.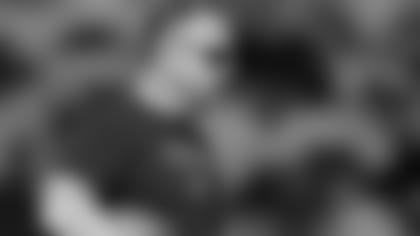 Greg Manusky said today against Buffalo some veterans will play fewer snaps than other players.  A target might be one series-to-10 plays.  Manusky said Freeman is in place at one inside spot and the other should be used by Kelvin Sheppard, Kavell Conner and maybe Josh McNary.  Manusky stressed playing as a unit and for each other is the goal.
Pep Hamilton said there will be no game-planning for Buffalo, and he wants smooth functioning in technical aspects.  Hamilton wants a physical style with no negative plays, and he is comfortable with receivers stepping up in action since Darrius Heyward-Bey sprained a knee on Sunday.
LB-Monte Simmons was waived.  FB-Robert Hughes was signed.  Hughes played in five games with the Colts last season.
MANUSKY SAYS(On saying the defense had been winning early drills in camp because the offense still was in its installation mode and now if things were changing)
"We always win (laughs)."
FEATURED QUOTE (Jim Irsay on the passing of Art Donovan)
"On a weekend when the NFL welcomed more players into the Hall of Fame, we lost one of its most significant enshrinees, Art Donovan.  Art was the first Colts player to be inducted into the Hall, and his roots date back to the very start of the franchise.  Art was a battle-tested veteran who stood among the giants in helping lead the Colts to their first two world championships. While many later knew Art as a colorful ambassador to the sport because of his personality, those who played alongside and against him attest to his grit and greatness.  Art is a beloved figure to many and is the only player to wear number 70 in Colts history.  His number is retired among Colts greats.  Art truly is an unforgettable figure in our sport, and we extend our sympathies to his family."
Of the six fumbles returned at least 60 yards or longer for touchdowns (counting the playoffs) in franchise history, name the two Colts' defensive linemen and four linebackers who pulled the feats.  Identify the only one who did it in the playoffs.  ANSWER:  Defensive linemen Chukie Nwokorie (97 yards, 2001) and Larry Tripplett (60, 2005) had scoring fumble returns of 60-plus yards, and they were joined by linebackers Quentin Coryatt (78, 1994), Tony Bennett (75, 1994), Gary Brackett (68, 2008) and Mike Curtis (60, 1968).  Curtis is the one who did it in post-season action.
Name the six Colts quarterbacks (counting the playoffs) who have completed 30 or more passes in a game and which of the three who did it on multiple occasions.  See the next Colts Camp Notebook for the answer(s).
TODAY'S ATTENDANCE:  2,358.  TOTAL FOR CAMP:  23,057.
The weather during Monday's morning work was sunny and 71 degrees.  In the afternoon skies were cloudy with a high of 78 degrees.  The wind continued a camp-long pattern to the north. 
There will be a Tuesday evening practice open to the public from 6:30 to 8:55 p.m.  It will be the only night practice held during camp.