INDIANAPOLIS —One year ago today, Clayton Geathers began his "long journey."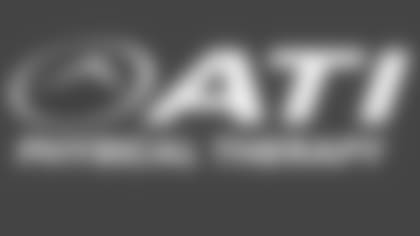 ](http://www.atipt.com/)On Nov. 20, 2016, late in the Indianapolis Colts' Week 11 matchup against the Tennessee Titans at Lucas Oil Stadium, Geathers sprinted in from his safety position to make a game-saving tackle against running back DeMarco Murray. Thanks in large part to that play, the Colts would go on to claim a 24-17 victory.
But that play did much more than help secure a big divisional victory for the Colts — it eventually ended Geathers' season. He would eventually be placed on Injured Reserve with a neck injury.
This offseason, Geathers underwent surgery to correct a bulging disk in his neck after the injury just wasn't getting any better. He was placed on the Reserve/Physically Unable to Perform (PUP) list at the beginning of the regular season, with hopes he could return to the active roster at some point in 2017.
It appears that point will be Sunday against, you guessed it, the Titans at Lucas Oil Stadium, head coach Chuck Pagano confirmed on Monday.
"That's what we're shooting for," Pagano said.
Geathers was able to return to the practice field about four weeks ago, and has slowly been working on "checking all the boxes" to ensure a proper recovery to game-ready status.
He admitted Monday that his path back to the field has been "tough" at times, but just because it's tough doesn't mean it isn't a positive experience.
"It's been a long journey," Geathers said. "There have been some good days; there have been some bad days – mostly good days. It was a journey. It's been good. It's been humbling … to have the training staff with you, everybody, your teammates with you, so it's been a good process."
Both Pagano and Geathers acknowledged the safety being on a "pitch count" for Sunday's game. Last season, Pagano remembers Geathers returning from a foot injury for an early-season matchup against the Denver Broncos, but after seeing one defensive back go down with an injury during the game, they had to step up Geathers' playing time.
"We had him (Geathers) on a pitch count, and then all of a sudden he's out there and he's making every tackle," Pagano recalled. "You don't want to take him out of the game, because you're down another guy, and then rob Peter and pay Paul, he ends up having to leave the game because it got sore."
This time around, Pagano said "it'd be stupid of us to throw him in there and say, 'Hey, you're going to play 50, 60 snaps" — which is just fine with Geathers.
"We're going to be on a pitch count, so whatever the number is, the number is," he said. "And we'll just pretty much go from there."
OTHER INJURY NEWS
• Pagano also said Monday that he expects outside linebacker John Simon — who has missed the last three games with a stinger in his neck — to be able to return Sunday against the Titans.
• Tight end Mo Alie-Cox, who was placed on IR after undergoing a knee scope during training camp, continued to practice on Monday and could be activated at any time.
• Quarterback Jacoby Brissett and cornerback Kenny Moore II — the team's leading special teams tackler — remain in the league's concussion protocol.
• Defensive tackle Hassan Ridgeway, meanwhile, has suffered a shoulder injury and is considered "week-to-week," Pagano said.
NOTABLE QUOTABLES
Here were some other interesting remarks made during Monday's media availability:
"Absolutely looking forward to it. We've got a slate of three division games, which are always important. It's going to be a good run. You get late in the season, it's kind of when teams start to show who they really are. Hopefully we'll be able to show that we're better than what we've shown so far." — Colts tackle Anthony Castonzo, on what he's looking forward to in the team's final six games of the regular season.
• ""I think a lot of us, we felt fresh. Everyone was flying around. Just cleaned up some of the things that we saw from the previous weeks that we needed to work on. Just a fresh start. We're looking forward to this game." — Colts cornerback Pierre Desir, on the feeling in the locker room coming off the bye week.
• "It's awesome to have Swoopey out there. I've seen him working to get back and all his hard work he's put into it from back when he was a basketball player to now, so I'm excited to have him back out there." — Colts tight end Jack Doyle, giving his thoughts on having Erik Swoope back at practice.