 ](http://careyindiana.com)
INDIANAPOLIS – With the AFC and NFC Championship games concluded, Colts.com provides readers with how six celebrities handicapped the playoffs. 
Six individuals – two public figures, former Indiana Governor Mitch Daniels and PGA President Ted Bishop; two NFL insiders, Rick Gosselin and Len Pasquarelli (both Hall of Fame voters); two former quarterbacks, Joe Theismann and Bert Jones – were chosen to participate. 
Here is biography information on each person and his predictions from championship Sunday and for Super Bowl XLVIII:
Ted Bishop, the 38th president in the 97-year history of the PGA of America is well-known in golf circles well beyond the state of Indiana.  Bishop was inducted into the Indiana Golf Hall of Fame in October and was named the #12 Newsmaker of the Year in Golf 2013 by GolfWorld Magazine.
Denver 45, New England 17:  Another big revenge game for Manning and the Broncos. Peyton takes years of frustration out on this Patriots squad.  No let up here, the Broncos just keep pouring it on.
Seattle 24, Carolina 10:  Panthers will look lost on this stage.  Seattle is primed to go to the Super Bowl, and this will be a total mismatch.
Denver 24, Seattle 17:  Despite freezing rain and a field that looks more suited for the NY Rangers and the NHL than a Super Bowl, Manning proves that he can play outside.  A nimble Russell Wilson makes it interesting for three quarters but in the end, Peyton engineers a game-winning 89-yard drive by completing nine-of-nine passes.  Manning solidifies his legacy as the greatest modern day QB in the history of the NFL and announces his retirement during the MVP ceremony.  Rumors immediately have him returning to Indianapolis to be the Colts' offensive coordinator.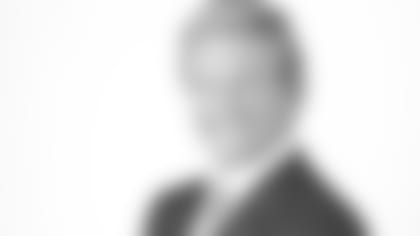 Joe Theismann started 124-of-167 games with Washington from 1974-85, earning a 77-47 starting record while throwing for more than 25,000 yards.  Theismann was 6-2 in playoff action, including 1-1 in Super Bowls.  After retiring, Theismann had a very successful career as an NFL analyst. 
Denver over New England:  I pick Denver in this game because Denver's defense will pressure Tom Brady. 
San Francisco over Philadelphia:  I like San Francisco in this game because they will be able to shut down Philadelphia's running game.
Denver over San Francisco:  I like Denver because I don't believe San Francisco can take Peyton out of his game.  This Super Bowl is all about Peyton Manning's legacy.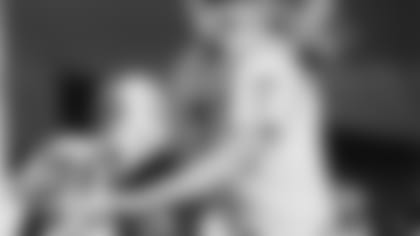 Bert Jones is one of the most beloved Colts of all-time, playing quarterback from 1973-81 and standing as one of six franchise rookie signal-callers to start on opening day.  Jones's game combined superior arm strength and a running style that helped lead the Colts to three division titles.
Denver over Cincinnati:  I pick the Broncos.  
Green Bay over Carolina:  I pick the Packers.  They have been here before and will go to the Super Bowl again.
Denver over Green Bay:  Peyton will bring home the Lombardi Trophy and the MVP Trophy again.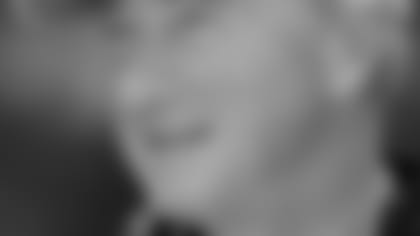 The Honorable Mitch Daniels served as Indiana's 49th Governor from 2005-13 and is embarking on his second year as President of Purdue University.  Daniels is an avid sports fan for years, counting the Colts chiefly among the teams he follows.
Denver over New England:  Might need a third digit on the scoreboard for this one.  For several reasons, I'll be keyed up more for this game than any the Colts aren't playing in, so come on, Denver.  BRONCOS
Seattle over Carolina:  Starting to feel like a homer, but this team has earned the right to be favored anytime they're on their own turf.  SEAHAWKS
Seattle over Denver:  No one would love to see #18 win another ring more than I would, but if this is the matchup, and especially with no Von Miller on the field, I have to lean toward the more complete team.  SEAHAWKS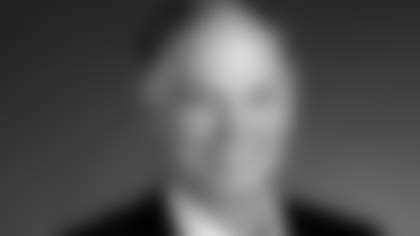 Rick Gosselin has covered the NFL since 1975 and has been an NFL and general sports columnist with The Dallas Morning News since 1992.  In his career, he has covered two summer and one winter Olympics, five World Series, four Final Fours, both the Stanley Cup and NBA playoffs, a World Cup in addition to 31 Super Bowls.
*Denver over New England: *The Patriots have Brady but the Broncos have a better team around Manning. Plus the home field.
*San Francisco over Carolina: *Two great defenses square off but Frank Gore will be the difference.
Denver over San Francisco:  Manning wins his second Super Bowl.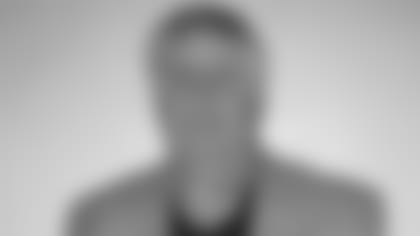 Len Pasquarelli has served as an NFL writer for more than 30 years, working in Pittsburgh, Indianapolis and Atlanta for daily newspapers and national websites.  One of the top insiders, Pasquarelli has covered 34 Super Bowls and has held a Pro Football Hall of Fame vote for 14 years.
Denver over New England:  Peyton Manning versus Tom Brady.  Geez, where have we heard that one before?  The Pats won at home over the Broncos during the season, and the home-field will make some difference in this one.  But the bigger factor is that Manning simply has more playmakers, including former Pats' star Wes Welker (how's that for a subplot), than Brady does.
Seattle over Carolina:  The Panthers can gain some confidence from the fact they held the Seahawks to just 12 points in season-opening loss at Seattle.  And they play almost as physical a style as the Seahawks do.  But Seattle is a rugged, resourceful bunch on both sides of the ball, has lost at home just once under quarterback Russell Wilson, and will win a close game.
Denver over Seattle:  Simple, after claiming his fifth MVP crown, Manning finally gets his second Super Bowl ring.  The Seattle secondary in particular is challenging, but give Manning two weeks to prepare, and he'll know the Seahawks coverages even better than they do.