Horseshoe Hero - Kelana Rivera
December 23rd Colts vs Giants
Kelana Rivera
Indianapolis, IN
Please welcome Kelana Rivera. Kelana is the education coordinator for the National Junior Tennis and Learning of Indianapolis' after-school program at Lighthouse Academy. Kelana also helped raise money for NJTL's recent Night at the Net fundraising event. NJTL offers low cost, year-round tennis lessons for all skill levels as well as after school education enrichment to kids age 5-18 from the inner city and from low income families to promote education, good character, and healthy lifestyles. The Indianapolis chapter of NJTL was started in 1973 by Barbra Wynne, and is run on Arthur Ashe's idea of using tennis to teach kids "about matters more than tennis.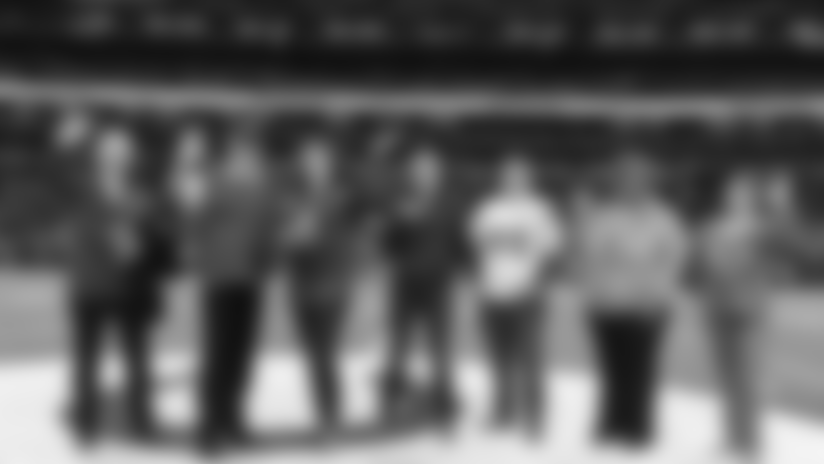 Horseshoe Hero - Christina Lear
December 16th Colts vs Cowboys
Christina Lear
Indianapolis, IN
Christina Lear is the principal at the free public charter school, Indianapolis Metropolitan High School that is operated by Goodwill. As Indy Met principal, Lear oversees around 250 students and has focused helping students that have barriers to education like homelessness, special needs, and pregnancy. Indy Met allows students the opportunity to take free dual credit college courses and hands on internships, as well as free child care for students that have their own children. In her first year as principal, Indy Met's graduation rate increased by 50%.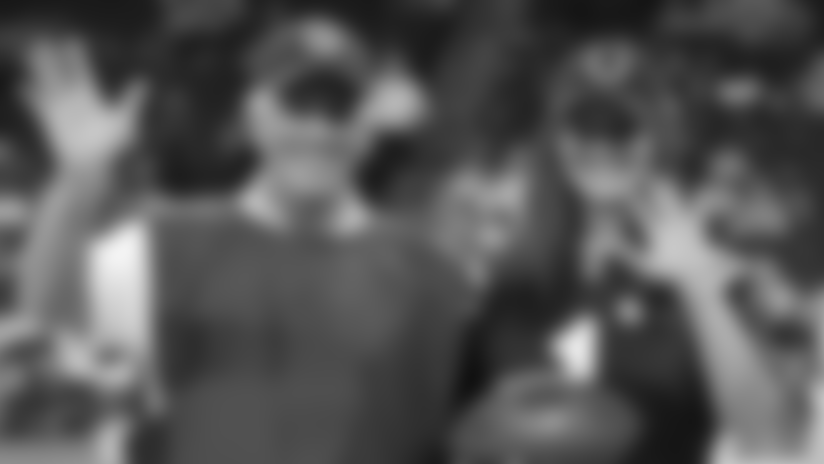 Horseshoe Hero - Kristin Van Busum
November 25th Colts vs Miami
Kristin Van Busum
Indianapolis, IN
Kristin Van Busum created Project Alianza after going to Nicaragua to work on a project as a Fulbright scholar, and seeing that the children growing up on coffee farms did not have access to schools, and many dropped out of school at a young age to work on the farms. Project Alianza makes schools more accessible to these families. Through Project Alianza, Kristin is able to build schools and hire teachers to improve the lives of Nicaraguan kids. The goal is to provide children with education so there is an option outside of working in the coffee farms for the rest of their lives. So far they have been able to educate over 2000 children and provide jobs outside of the coffee farm for 30 people. A few local Indianapolis coffee shops have partnered with Project Alianza and donate a portion of their proceeds to help fund the schools, and Project Alianza is hoping to get more Indianapolis coffee shops involved.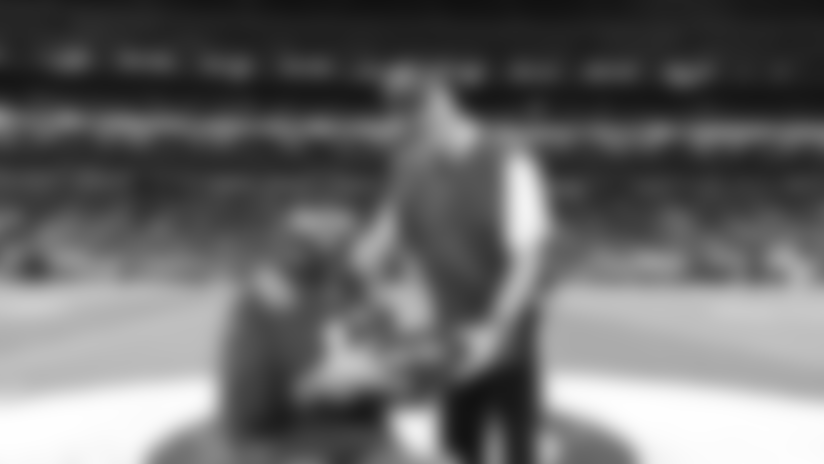 Horseshoe Hero: Ricky Raley
November 18th Colts vs Tennessee
Ricky Raley
Westfield, IN
Ricky Raley is a former infantryman with the Indiana Army National Guard. He received a Purple Heart after suffering from a brain injury when the truck he was in triggered an IED in Iraq. In 2009, after returning home, he was paralyzed in a car accident.
Ricky has now partnered with Boot Campaign to raise money for veterans. In August he raised $90,000 for veterans by biking from New York to Florida. Another bike ride is planned in April and Ricky has the goal of raising $150,000.
Horseshoe Hero: Gold Star Families 
Prior to kickoff at the Indianapolis Colts Salute to Service Game, The Colts honored 100 family members of fallen soldiers on the field as the Horseshoe Heroes of the game. We would like to thank and honor these Gold Star Families for the sacrifices they have made in service to our country. We were proud to remember and honor their fallen heroes.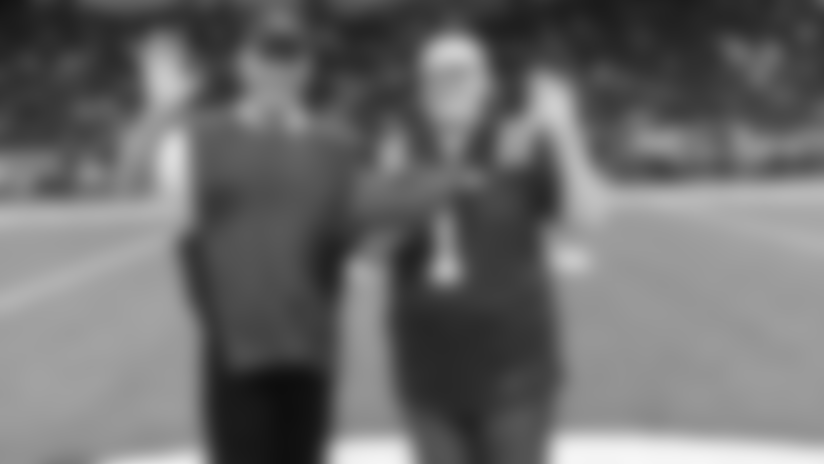 Horseshoe Hero: Vicki Kalmar
October 21st Colts vs Buffalo
Vicki Kalmar
Valparaiso, IN
Firefighter, Vicki Kalmar has been with the South Haven Fire Department for 8 years. She is President of the Fire Department board as well as the department's top fundraiser. In May she was diagnosed with Stage 3 Cervical Squamous Cell Carcinoma. With the help of her firefighter family, she continues to fight fires while she fights cancer.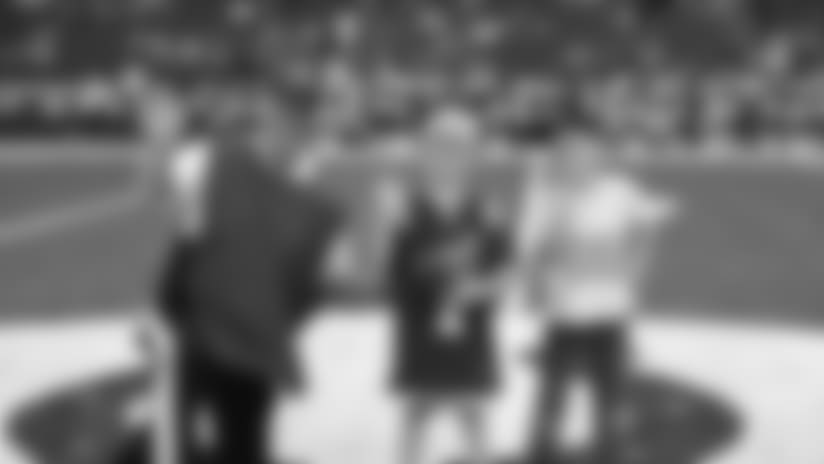 Horseshoe Hero - Malachi Fronczak
September 30th Colts vs. Houston
Malachi Fronczak
Kokomo, IN
Malachi Fronczak from Kokomo, Indiana, started Malachi's Magnificent Lemonade stand to give back to first responders. At his lemonade stand, first responders and soldiers are served lemonade for free, and Malachi collects donations and tips for families of Indiana officers that were killed in the line of duty. Malachi was able to raise $8,000 for Boone County Deputy, Jacob Pickett's family. Malachi loves being able to help out Indiana's officers and do something nice for them.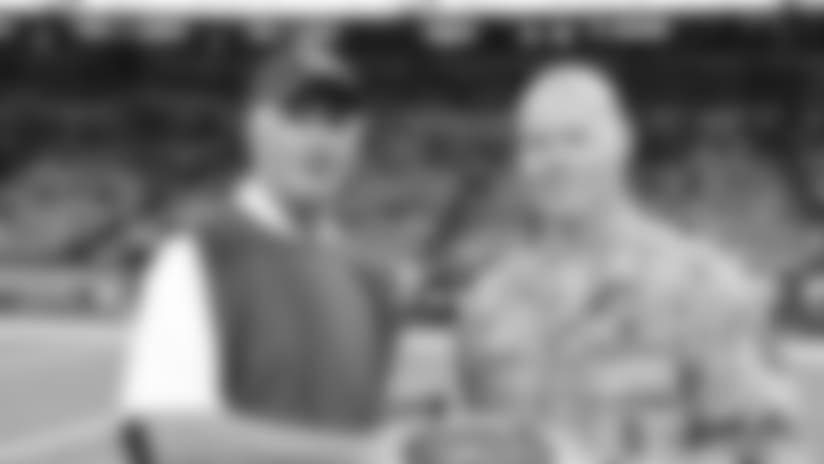 Horseshoe Hero - Master Sargent Michael Klausing
September 9th Colts vs Cincinnati
Master Sargent Michael Klausing
MSgt Klausing is a native of Indiana. He's married to Lisa Klausing with two children Paityn and Ryker. MSgt Klausing previously served in the active duty Air Force and deployed twice to UAE and Iraq in support of Operation Enduring Freedom and Iraqi Freedom. Now a member of the 122 Fighter Wing Indiana Air National Guard he and has deployed twice, to Kyrgyzstan and Kuwait in support of Operations Enduring Freedom and Freedom Sentinel.
Horseshoe Hero - Sherri Harris
August 25th Colts vs San Francisco
Sherri Harris
Indianapolis, IN 
Sherri Harris is a "hero" foster parent for the Marion County Department of Child Services. She has fostered over 50 children since becoming a licensed foster parent in 2007. Through the foster care system, Sherri has empowered each child to succeed and achieve their dreams.
Sherri's home and heart are always open when a child needs a safe, stable and loving place to live.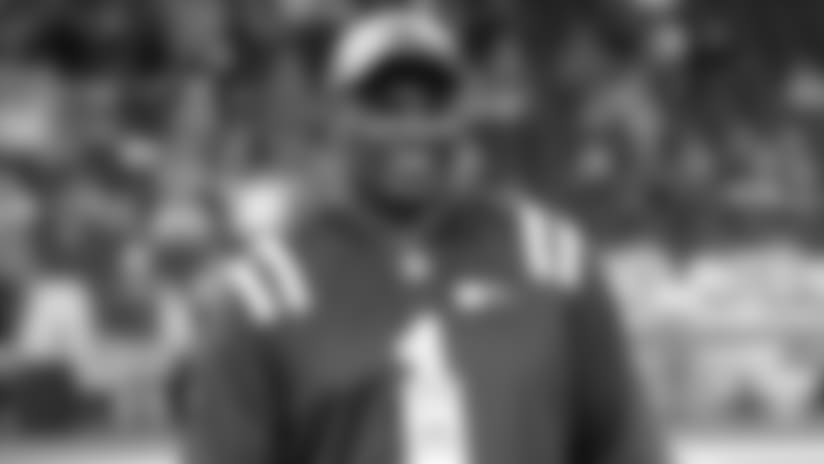 Horseshoe Hero - Officer David Kuchta-Drane
Augsut 20th Colts vs Baltimore
Officer David Kuchta-Drane
Indianapolis, IN 
Officer David Kuchta-Drane, is one of Indianapolis Metropolitan Police Department's most respected officers. David taught Special Education both at Green Bay West High School, and Belzer Middle School, before joining the IMPD in 2004.
As an IMPD Downtown District Officer, David joined the Crisis Intervention Team (CIT). From there, David met the Gaunt Family, when they called IMPD requesting assistance with a critical family situation. Being a CIT member, and using his experience working with troubled youth, David was able to provide the Gaunt family with the help they needed to help resolve their challenges. Each day, Officer Drane works tirelessly to serve and protect the citizens of Indianapolis.