Indianapolis Colts Blue Ladies Events | Indianapolis Colts - colts.com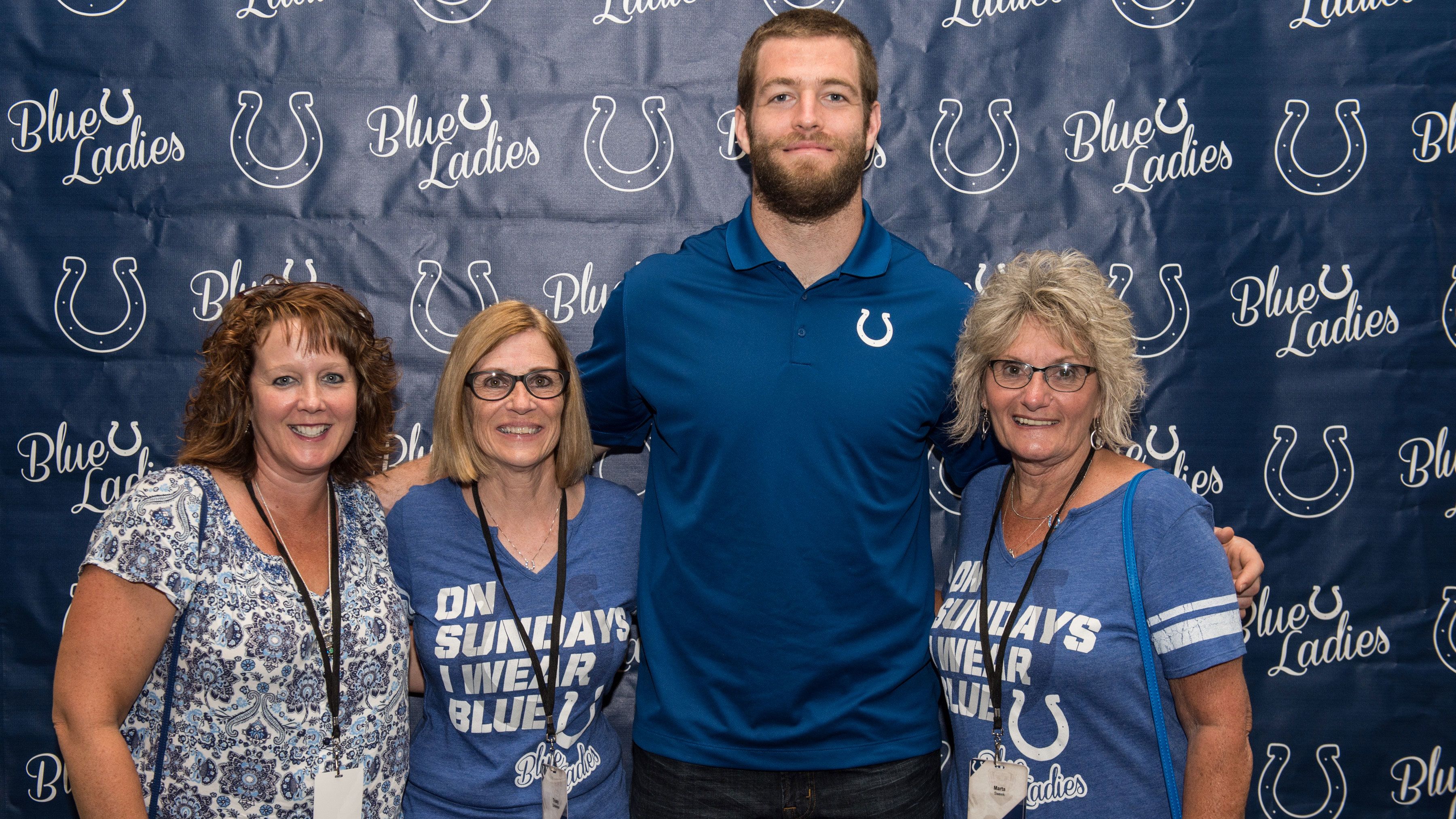 Blue Evening
As the signature Blue Ladies event, Blue Evening features a Q & A with Colts players, tours of the Colts memorabilia room, raffle prizes and more! Members enjoy an assortment of hors d'oeuvres and complimentary beer and wine while mingling with fellow Blue Ladies. Proceeds generated from the event benefit a chosen organization each year. Together, the Blue Ladies have raised thousands of dollars for various organizations.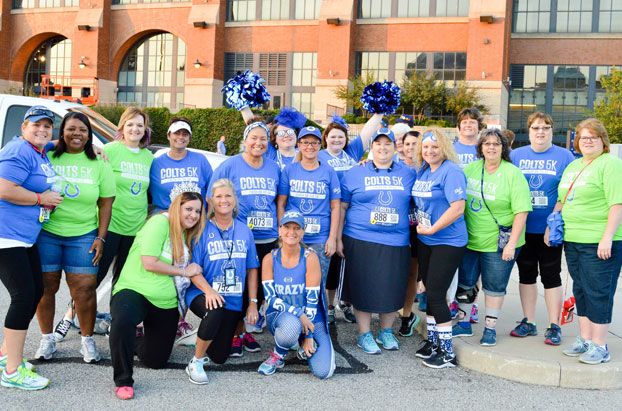 Blue Ladies Volunteer Days
Hope to Dream | Colts 5K | Horseshoe Helpings | Bleed Blue Blood Drive
In the spirit of giving back to their community, Blue Ladies come together for several volunteer opportunities each season. Below are examples of past volunteer events:
The Blue Ladies team up with the Indianapolis Colts and Ashley Furniture to provide underprivileged children with a new bed through the Hope to Dream program. Volunteers help assemble beds for some very deserving local children.
To help kick-off each season, Blue Ladies members serve as volunteers at the annual Colts 5K at Lucas Oil Stadium. Some members have also competed in the 5K as part of a Blue Ladies team, complete with a special team t-shirt!
Members have helped distribute Thanksgiving meals to Indianapolis families in need, courtesy of the Colts and sponsors, through the Horseshoe Helpings program.
Blue Ladies assist at the annual Bleed Blue Blood Drive presented by Indiana Blood Center at Lucas Oil Stadium. The Bleed Blue Blood Drive is Indiana's largest single-day blood donation drive!