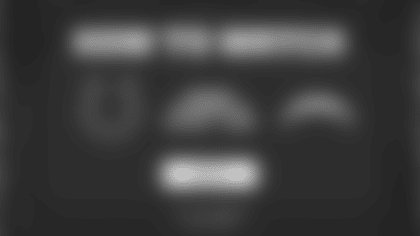 The Indianapolis Colts will host the Los Angeles Chargers for their Week 16 matchup. The game time is set for 8:15 p.m. ET on Monday, Dec. 26, at Lucas Oil Stadium. The contest will mark the 28th all-time regular season contest between the teams, with the Chargers leading the series 17-10. In their last matchup, Indianapolis traveled to Los Angeles in Week 1 of 2019 and lost in overtime, 30-24.
Play-by-Play: Joe Buck
Color Analyst: Troy Aikman
Sideline: Lisa Salters
LOCAL BROADCAST: WISH will air Colts vs. Chargers in the Indianapolis area
WATCH ON MOBILE WITH NFL+
➡️ Are You In-Market? Check your local TV listings or broadcast map to confirm availability.
National Radio coverage: Westwood One
Play-by-Play: Kevin Harlan
Color Analyst: Kurt Warner
Local Radio coverage: 97.1 HANK FM
Play-by-Play: Matt Taylor
Color Analyst: Rick Venturi
Sideline: Larra Overton
Radio streaming information:
On Your Phone: Fans within 100 miles of Indianapolis can listen to the local broadcast on the Colts App and Colts.com.
Outside Of Indianapolis: Fans everywhere can listen to the local broadcast of the game on Colts.com (Desktop Only).
NFL+: Live game audio (home, away & national calls) for every game of the season. Sign up for a free trial.
Colts Gameday radio coverage begins at 5:30 p.m. ET with "Colts Pre-Game Huddle" (available on 93.5 & 107.5 The Fan and 97.1 HANK FM) and followed by "Countdown to Kickoff" at 7:30 (available on 97.1 HANK FM). Stay tuned for "The 5th Quarter Huddle" immediately after the game (available on 97.1 HANK FM and 93.5 & 107.5 The Fan once the Indiana Pacers game has concluded).
Can't Stream The Radio Broadcast?
If you are within the 100 mile radius of Indianapolis and can't stream the radio broadcast it could be your wifi network or cellular provider. Check your IP address at whatismyip.com. If that shows you as outside of the radius you won't be able to stream the radio broadcast on mobile.