INDIANAPOLIS —Tarell Basham never doubted one bit that he had the physical tools needed to succeed as a pass rusher in the National Football League.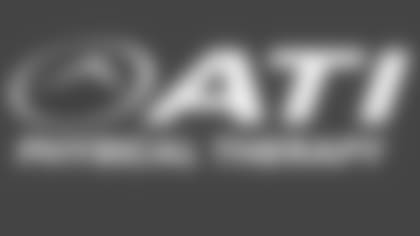 ](http://www.atipt.com/)But, like so many rookies before him, it's the mental side of the game that has been a major adjustment during his first year in the league.
Maintaining a schedule, figuring out how to effectively watch film, keeping your body right, absorbing everything you can from the veterans and coaches — oh, and not to mention you're likely out on your own for the first time in your life in a city you probably know little to nothing about — are all major factors for any rookie to master that, really, have nothing to do with the games themselves.
So it's taken some time for Basham to really catch on after being selected in the third round of this year's NFL Draft out of Ohio University, where he was the 2016 Mid-American Conference Defensive Player of the Year.
In fact, through the first 12 weeks of the season, Basham — playing at outside linebacker in short spurts behind starters Jabaal Shard and John Simon, as well as top backup Barkevious Mingo — had collected just three total tackles, one of which being his first-career sack Week 8 against the Cincinnati Bengals.
But that next week, something started to click. Basham logged his second sack of the season Week 13 against the Jacksonville Jaguars in a play in which he stripped quarterback Blake Bortles of the ball, and now, his defensive coordinator Ted Monachino said, he was really showing signs of the player the coaching staff knows he could be.
"The last two weeks, Tarell Basham has made a quantum leap, not only as a pass rusher but as a run player as well," Monachino said on Wednesday. "I'm happy with where Tarell is. I still think that we're just starting to see the beginning of what he can be though."
Basham credited his recent rise simply to "growing up; maturing."
"Coming into my own, feeling out this game, feeling out the locker room, the players I play next to, with, in front of, behind," he continued. "Knowing my role and maximizing it."
A four-year starter at Ohio, where he left as the school's all-time leader in sacks (29.5), Basham led the MAC, and broke the Bobcats' single-season record, with 11.5 sacks his senior year in 2016. A defensive end in college, however, Basham would be required to make the transition to a stand-up outside linebacker in the Colts' 3-4 base defensive scheme.
He had the build to make the switch — he stands at 6 foot 4 and weighs 266 pounds — but found the  tough part about the move had nothing to do with anything on the field.
"I definitely feel like I'm physical enough to play; I never doubted that," Basham said. "Mentally, you've just got to be tough and mentally, you've got to be sound, focused and locked in – ready to go every day."
There's still plenty of work to do from this point, as Basham and Monachino both acknowledge. For his part, Basham said he'd love to wrap up the final two games with another sack or two and then begin using the offseason to continue working on improving his body composition.
Monachino hopes to see more of a big-picture approach, too.
"I think that – and I mentioned it to him yesterday – I still think this is a guy that's going to grow into a really fine football player," Monachino said. "He knows that he still has a lot of learning to do, and it's not necessarily learning about technique or learning about defense, but it's about learning pro football and what the tells are in front of him – when he can see them, when he can take advantage of them and when he can share the information that he knows with everybody around him.
"He spends plenty of time with our coaching staff. I think it's a matter of spending time with our veteran players that'll really help him. As those older players teach him to study on his own, I think that'll really ramp him up."
NOTABLE QUOTABLE
Here were some other interesting remarks made during Wednesday's media availability:
• "I'd love to have Andrew for every game that we've had here. I'd love to have a lot of things, but that hasn't been the case, so you do your best and try to work around those things. I know that last year and the times we've had Andrew, what we've done offensively, I think it's been pretty outstanding. The growth that guys have made in the meantime, I'm excited about it. Again, you do what you can do. We can't give any more from an effort standpoint of the players and the coaches." — Colts offensive coordinator Rob Chudzinski, asked about the challenges of his job without having quarterback Andrew Luck available.
• "It's a special place to me personally, and I think that the people in Baltimore would also agree that it's a special place. It's a place that the football team and the crowd that goes to the games is a great reflection of that city. That's a tough-minded mindset kind of town, and it's going to be a special weekend. I don't know how much we're going to have, but I know they're going to get every ounce of it when we get there." — Colts defensive coordinator Ted Monachino, a former Ravens coach on his return to Baltimore on Saturday.
• "Don't think about. The only thing I'm thinking about is we've got a game against Baltimore here in a couple days and try to get ready to go. And when that's over, we'll try to get ready for Houston. So, I really don't. Business as usual every day." — Colts kicker Adam Vinatieri, on how he approaches various levels of uncertainty surrounding the team heading into the offseason in a couple weeks.
INJURY REPORT
Here's Wednesday's full injury report:• DNP:Wide receiver Donte Moncrief (ankle); tackle/guard Denzelle Good (ankle); tight end Brandon Williams (tight end); running back Frank Gore (rest); defensive tackle Johnathan Hankins (shoulder).
• Limited:Cornerback Rashaan Melvin (hand).
• Full:Tight end Darrell Daniels (hamstring); cornerback Nate Hairston (concussion); inside linebacker Jeremiah George (neck)
— Keep an eye on that shoulder injury to Hankins, who has played more snaps (636) than any other Colts defensive lineman in his first season in Indianapolis. Hankins last appeared on the injury report two weeks ago with a chest issue; he did not practice one day, was limited the next and was a full participant on the final day of practice before being able to suit up against the Buffalo Bills.
— It'll be interesting to see if Melvin, who was seen practicing with a club-like cast on his hand Wednesday, will be able to play for the first time since Week 11. Look for an update from head coach Chuck Pagano on Thursday.
Colts @ Ravens 2017 - PRACTICE 12/20