 ](http://careyindiana.com)
INDIANAPOLIS – The Colts last week earned one of their most impressive wins of the Chuck Pagano era by whipping a talented San Francisco team in its backyard.
By going 19 games now without consecutive defeats, it is clear players adhere to his 24-hour rule of dismissing last week's results for this week's goals.
Competitive nature truly seems to trump human nature with this team, and it will be called on this week in facing Jacksonville.
The Jaguars and Colts historically have had spirited battles since being paired in the AFC South. 
Since grouped, the Colts lead the series, 14-8, but tight margins have been the history.  Sixteen games have been played to a one-score finish, while nine times games have been decided by five points or less.  Six have been decided by a field goal or less.
The Colts are 8-4 all-time at Jacksonville.  They are too seasoned and respectful to look at the Jaguars as a team looking for its first win.  The feeling here is they are a dangerous opponent.
Getting to 3-1 is the goal and while all games are important, this is a divisional match that carries added weight, maybe a little more so because of a conference loss already.  Here are SEVEN THINGS NEEDED TO WIN:
BE SMART ROAD TRAVELER – Last year, the Colts were 0-2 on the road to start, getting drilled by a combined 46 points and being minus-eight in turnovers.  A young team then won four-of-six to finish 4-4 on the road, a big reason for an 11-5 finish.  The Colts did the drilling last week in Candlestick Park, and they will face all division opponents on the road before hosting each of them in December.  There's nothing like having a nose ahead of the fray in the AFC South.  Step one of being a smart road traveler throughout the South starts Sunday.
WIN INTANGIBLES, AGAIN – Teams that don't beat themselves usually can count on opponents doing it to themselves a few times a season.  Tony Dungy pirated the phrase from Chuck Noll that, "Ordinary teams don't do extraordinary things, they just do the ordinary better than anyone else."  The Colts have won intangibles so far with only seven penalties in three games, plus having a plus-four turnover ratio.  The club is converting third downs at a higher clip (48.6% to 41.0%).  Drive start position last week was an eight-yard advantage to the Colts.  Small things = big results.
SHOW PLUCK – The Colts have a wide array of weapons in addition to a rushing attack that is prospering.  The running game can open up the passing game, and the Colts still have the quick-strike capability.  Andrew Luck showed pluck last year in Jacksonville with two rushing TDs.  Luck and pluck should be the order of the day again, and calculated shots downfield do remain items on the offensive menu.
CORRAL JONES-DREW –** Though Jacksonville's ground game has not gotten untracked in three games, the Colts can't lose sight of Maurice Jones-Drew.  He has more attempts (258) and yards (1,389) against the Colts than anyone else, along with 10 career rushing TDs and eight 100-yard games.  Three of his five highest days have come against Indianapolis, and last year on a team seeking its first win he had nearly 200 scrimmage yards to help Jacksonville get the win.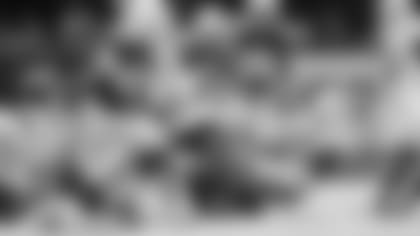 GET TO THIRD DOWN – On Miami's four scoring drives two weeks ago, it snapped 22 plays and gained 251 yards (11.4 average) and faced only two third downs on those combined drives. On the other 44 plays, the Colts held Miami to 147 yards, a 3.3 average.  San Francisco's only scoring drive was a 91-yard blitz where it never reached third down.  The rest of the game, the Colts dropped a net over the attack.  Why it has happened, who knows?  Winning the early downs has kept opponents off the scoreboard.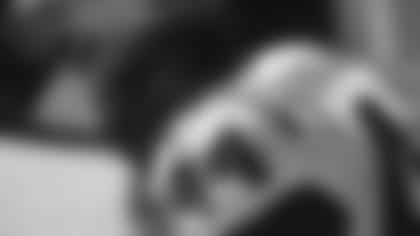 GROUND AND POUND –Last week the Colts ran 39 times.  The ability to do so effectively is the goal, not so much the numerical attempt to even things (though a 47.4 rushing percentage in play calls is the healthiest level in years).  Each game this season, the Colts have had a back with a healthy day (Vick Ballard vs. Oakland, 13 carries, 4.8 avg.; Ahmad Bradshaw and Donald Brown vs. Miami, 15 and seven carries, 4.3 averages; Bradshaw at SF, 19 carries, 5.0 avg.).  The Colts are 4-0 in games under Pagano when having more rushing attempts than passes, a tough winning percentage to top.   
SECOND 30/FULL 60 – Indianapolis ran the majority of its plays and gained its most yards in the second half last week – on the road.  The fourth quarter at San Francisco bordered on a crusade with nearly 11 minutes possession time, 85 yards gained (73 and a 4.6 average on the ground), 14 points scored and two defensive takeaways.  It was the best full 60 minutes yet and made for a satisfying ride home.  This flight back is shorter, and a full 60-minute performance in the first road divisional game would yield that same feeling.
QUOTE TO NOTE(Greg Manusky on what improvements he has liked this year the most)
"Just playing together as a unit and as a team.  I think we're getting better and better, and everybody's kind of feeling everybody out from their tendencies, just playing off of one another. We're getting better every week.  It's hard when you get guys that are out of the lineup, but that's part of the NFL and we just adjust to it."