INDIANAPOLIS —The Indianapolis Colts, as a team, have moved on from their 46-9 season opening loss to the Los Angeles Rams, but some of the effects of that game still linger heading into Sunday's home opener against the Arizona Cardinals.
On offense, one of the primary challenges the past few weeks has been finding the right five guys up front, as the injury bug has reared its ugly head yet again, this time striking starting right tackle Denzelle Good, who has been placed on Injured Reserve with a wrist injury suffered in Los Angeles.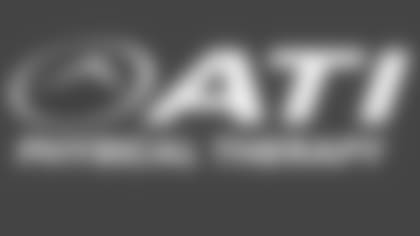 ](http://www.atipt.com/)That injury, coupled with an ankle injury to starting left guard Jeremy Vujnovich that has limited him in practice the past couple days, has presented quite a challenge this week to offensive coordinator Rob Chudzinski.
Because of some other moving parts — starting right guard Jack Mewhort had a day off from practice to rest on Thursday, for example — Chudzinski said the Colts are yet to "crystallize" their starting five for Sunday's game against Arizona.
"I think we have a good idea, but there's a couple scenarios that could potentially come up where we end up moving some guys depending on the guys who are there and their health as the week goes on," he said Thursday. "We'll determine that in the next day or two."
The offensive line, of course, is just one part of the puzzle of a unit that struggled overall last Sunday against the Rams, tallying just 225 net yards, turning the ball over three times — two leading to touchdowns, and the other leading to a safety — and converting zero-of-10 attempts on third down on the afternoon.
Their task becomes even tougher on Sunday against an Arizona defense that finished second in the league last year in yards allowed (305.2), though the Detroit Lions did rack up 367 yards last Sunday in the Cardinals' 35-23 season-opening loss at Ford Field.
"I expected us to play better," Chudzinski said. "I expect us to bounce back this week and be able to come out and play better against this group. It is a heck of a defense that we're playing against — attacking-style defense that Arizona plays. A lot of pressure."
That word, pressure, will be key for the Colts' defense against the Cardinals' offense on Sunday.
Indianapolis had just one sack and four quarterback pressures in its season opener, and knows that doing a better job of keeping veteran Arizona quarterback Carson Palmer on edge will be critical.
After all, that's what led Palmer into throwing three interceptions last week against the Lions.
"We are not where we need to be there," Colts defensive coordinator Ted Monachino said about the team's pass rush production so far. "Our guys do a great job of studying tape, and they know the weakness of each protector. The biggest thing with the pass rush, in my opinion, is we've got to get them into some down and distances where they have to hold the ball."
If that's happening, however, there's usually solid coverage in the back end, which is also a work in progress for the Indy defense. With No. 1 corner Vontae Davis out with a groin injury, the Colts last week started Rashaan Melvin and T.J. Green — making his regular-season debut at cornerback after moving over from safety — at corner, and had a rotation of Matthias Farley, Darius Butler and Malik Hooker in at safety.
Despite the fact Davis remains week-to-week, Monachino fully expects head coach Bruce Arians to dial up plenty of shots down the field on Sunday, especially now that the team's top versatile threat, running back David Johnson, has been placed on IR with a wrist injury.
"As you watch the tape, what you see with the Cardinals is they're trying to go for your throat on first and second down," Monachino said. "Third down all they want to do is convert, so they can get to another chance to go for your throat, which is what they've done. So we've got to make sure that we're on top of what we're doing on first and second down and get them into the third downs that we need so Carson (Palmer) has to hold the ball, so we can get after him a little bit."
NOTABLE QUOTABLE:
Here is another interesting remark from Thursday's media availability:
• "He's a great coach. There are a lot of good coaches out there, and Bruce is one of them. We're obviously concerned with our matchups and winning our matchups and making plays. Chuck (Pagano) or Bruce won't be on the field. We've got to go out there and make the plays, so that's what we prepare to do." — Colts safety Darius Butler, on how he prepares for Bruce Arians' offensive attack.**
INJURY REPORT**
Here is Thursday's injury report:
DNP: Quarterback Andrew Luck (right shoulder); center Ryan Kelly (foot); cornerback Vontae Davis (groin); inside linebacker Antonio Morrison (elbow); inside linebacker Anthony Walker (hamstring); safety Darius Butler (hamstring); running back Frank Gore (rest); guard Jack Mewhort (rest)
Limited: Guard Ian Silberman (lumbar); wide receiver Chester Rogers (hamstring); tackle Jeremy Vujnovich (ankle)
Full: Nose tackle Al Woods (knee)