In the AFC, the Ravens, the Patriots, and the Jets are among the teams getting high marks for projected new 'impact players'...Read More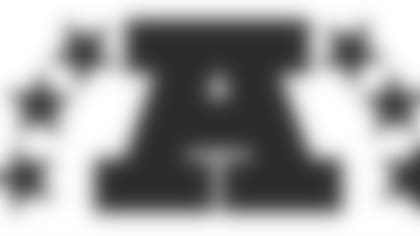 Some early AFC Super Bowl pix go to the Chargers, Ravens, and Jets...Read more
Still the Colts remain the odds-maker's  favorite to win it all.
Where do you think the draft and free agency have significantly upped the Colts opposition in the AFC?...Discussion Here
Which, if any of the Colts rookies, do you think may have an immediate impact?...Discussion Here 
The draft and free agency

Without trying to sound cynical, when was the last time a draft pick (other than last years Colts draftees,WOW!) made a significant impact on a team? Some threads have been started to discuss it but only a few seasons of play will tell the tale. If you...

Joseph Addai?

Joseph Addai was amazing his rookie year & in 2007, but what the heck has been up with him lately? It's like he doesn't even try anymore. we used to get excited about a couple 15 yard carries in a game by him but now we are lucky if he get's...

Favorite Colts Memorabilia?

In todays world there are so many pieces of memorabilia available to us fans, we can find almost anything "Colts" related for our hearts desire. From large items such as living room furniture to little dog collars, it exists. One of my favorites...

Some blue paint......

Ok... I finally broke down and bought the paint to paint over the God awful ugly purple wall in my new room. LOL ... I cant wait to see what my posters look like up against it! It is Colts Blue!!! Woo Hoo!! GO COLTS!! GO PEYTON!!
Colts Mini-Camp & Fan Open House!!

Colts Mini-Camp and Fan Open House The Indianapolis Colts are getting ready for the 2010 football season. In preparation, the Colts will host a full-squad mini-camp practice and fan open house on June 5, giving fans an opportunity to "Make It Personal"...

Roy Hall Released

Well I just saw that the colts have released WR Roy Hall. Roy suffered a season ending neck injury 2 years ago and has had a lengthy recovery. The Colts re-signed him this offseason, but, as of today he was let go. What this tells me is that he has not...

Sam Giguere a Wes Welker-type weapon?

The scoops come faster, and you can get information at a real-time pace. Draft Fans may want to check out NY Times NFL Blogger Sigmund Bloom's Twitter Guide to the NFL Draft...

Competition For Return Job

I do think Fisher is valuable and could have a shot at the job and didn't even think of Giguere who did look good last year and even had me wondering if he would make the playoff roster to return.  Things are improving and it's going to be a good year!

Colts bring in several undrafted free agents

Well Colts fans, looks like we may finally have our own Darren Sproles to return kicks and punts in Brandon James!!!