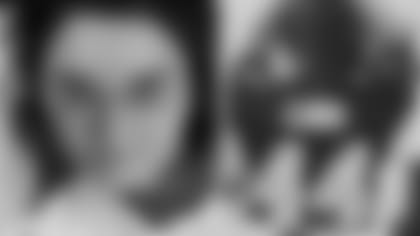 Congratulations to our RCA HD/LCD Grand Prize Winner, meganloves44! A 3 year member of mycolts.net, Megan is dedicated to all things "44". We're not sure if she's ever been to a game in person but, now she'll be watching Dallas (and the other guys on the team) on a brand new RCA 52" 120Hz LCD. Next best thing to being there!
Our Super Bowl XLIV Prize Drawing winners will be announced following the Super Bowl. We're giving away a personalized Super Bowl XLIV game ball and more. Every Super Bowl XLIV point you have is an entry in the drawing!
Keys To Beating The Saints

DEFENSE We have heard it before and we will hear it again. Defense wins championships! This is the best defense the Colts have ever put on the field. There is a lot of talk about the whole Freeney situation. Regardless of what happens with that issue...

Super Bowl Preview: First in a Series

The following is the first in a series of blogs comparing our Indianapolis Colts to the New Orleans Saints in Super Bowl 44 . I will put these top two teams side by side in a comparison of each of the major categories until all major aspects of the game...

USA TODAY ALL DECADE TEAM-OFFENSE

The USA Today Sports weekly had an all-decade team, these are the results on offense: QB- brady-45 Peyton-44 (why didn't they ask me?) Favre-26 reality: Peyton 42,254 yds- 314 td's- 9 pro bowls- 4 M.V.P'S brady 30,844 225 5 1 summary...

Dwight Freeney OVERLOAD!!!!!

WOW! They are really gonna ride this issue, huh?! They just key on one part of our team and consider it to be a key factor for the Saints to win?! We are 9-3 in games where Dwight has NOT played. We have played many games where he was not at 100% and...
**
Next man upI am not worried about freeney not playing, im sure he will give it a go but I am looking for brock to be an x factor this week in rushing the passer. Brock is a good player and would be starting on another team but he is playing behind mathis and freeney so what can you say...

Hello From Miami Florida!

I might be the only Colts fan on this site from Miami, but I hope not. It is hard to find Colts fans around here, I mean real Colts fans...

Our advantages: Manning's mind, whatever it takes to win, 4th quarter magic

First advantage: Manning's mind. We've heard it and said it a lot, but Manning's preparation before the game, his analysis during the game, and his reads when he's on the field are a HUGE advantage over the Saints...

What will you be wearing for Superbowl XLIV???

Just thought I'd have a little fun before game day...Post a description of what you will be wearing next Sunday to support our boys? If you have a picture to post, even better!  GO COLTS!!

Super Bowl Week

Well it is finally here!  The week we have all been waiting for has finally arrived.  Besides the game what do you look...
**