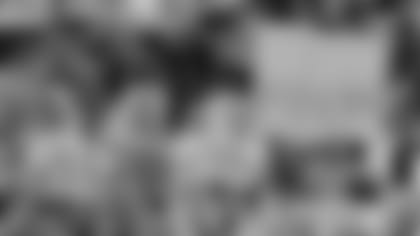 The AFC Championship Game is in OUR HOUSE and is shaping up to be an old-school grudge-match! Seriously, does it get any better than this? It's Time to Get Riled UP! What? I can't hear you! Log-in!!!!!!!!!!
Everyone logging in this week is entered to win a personalized Jets @ Colts game ball and more! The more Playoff Drawing Points you have by January 25, the more entries you have in the drawing.
Sound the Battle Horns!!!

Here we are one game away from our ultimate goal, the Superbowl. As we stand before this precipice, the championship game looms before us. The Jets are coming back to town. This time, we will not have Peyton Manning sitting on the side lines. Nor will...

J-E-T-S vs. (the real) C-O-L-T-S!

I find it funny that Coach Ryan, and the rest of the Jets team, truly believes that their win against the Colts during the regular season would have happened with our starters in. While I haven't heard them come out and say it the way they talk about...

Super Bowl and Beeeeeeyond!!!!!!

I was looking at pictures from the Colts past and present and thinking about what makes this team so special, and what makes this team like the last Super Bowl colts. Sure there are a lot of good players still here, sure we have #18 behind the...
**
Creative Headlines: Sanchez, Rex Ryan's Jets In Indy (No Survivors)or.... Jets grounded With The Colts Horse Manure In The Tailpipe Trick. I am looking for some interesting headlines for the local paper to use when the Jets go down in flames at the Luke next Sunday. Let's go creative...

The Matchup No One Wanted?

In his post-game press conference, Rex Ryan referred to the upcoming Colts / Jets game as "the matchup no one wanted".  What do you think?  He definitely hasn't read any of the posts on...

It's Pay Back Time!!!!!!!!!!!!

Well, the Jets are set to play us and I think this should light a fire under the COLTS due to what happend last time they were here. I say no mercy, give it to them all they way!!!!!!!!!!! IT'S PAY BACK TIME BABY!!!!!!!!!!!!!!!!!!!!!!!!!!

I'm not a believer in Karma....but

TAKE THAT SAN DIEGO!!! One and done in the playoffs all while being labeled "the NFL's HOTTEST team". I'm only sad that Indianapolis can't bounce them out of the playoffs in the championship game, but...
**