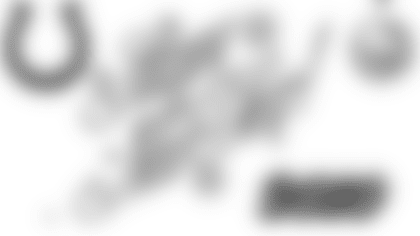 Many Manly men bond over football........
and many manly men talk football on the internet.
But, how many manly men meet while talking football online and end up watching the game together?
Thanks to everyone who shared their game day experiences with us this season. We enjoyed getting to know you and admire your creativity!
Get a Head Start on your New Year's Resolution: Posting to MyColts in the Post Season Could Win YOU and even bigger HD! The Grand Prize: An RCA 52" 120Hz LCD will be awarded in the post season. Every 2009 Colts Cred Point you have is an entry into the drawing!.
[

](http://www.mycolts.net/members/y2littlek/default.aspx)
**
Keys To Beating The Bills

DEFENSE Regardless of who dresses for this game the defensive side of the ball is going to be very crucial in this game. The Bills have an inexperienced QB who did not score any touchdowns last week. The Bills were held to one field goal last week...

I am not judging, I am just sayin

I have read alot of blogs on THE subject at hand. I mean ALOT of blogs! I usually log on a few times a day and read through ALL the blogs, but WOW, I just couldn't! So, my first observation is WHERE YA'LL BEEN?! LOL! So nice to see all these new...

which kicker

Ok so this one has bugged me for a while. My girlfriend and i were talking on the phone the other night. During the colt's game, (she is a flight attended and sadly was out of town) and we were discussing which kicker the colts should go with. Her...

What have we really lost?

Some would agrue that we have lost a once in a lifetime chance at history. Others would argue that some have lost respect for our coach. After what I watched on NFL.com today we have apparently lost fans. One guy even said he was going to the BMV to give...
**
Clarification Please on Buffalo game?

I think I heard Caldwell say he was going to start Manning for the Buffalo game. Are you serious? If he gets a freak injury trying to "stay sharp" in the Buffalo game, then its all over. Why do that? Why break our hearts in the Jets game on the theory of getting rest for the starters then come right back the next game and play them. I hope I heard the soundbyte wrong. Can someone clarify this?

why defeated is good

Yes 19-0 would've been great but the bottom line is this , the colts have been horrid in the post season . the winingest team of the past decade has only 1 sb appearance...

Now this is taking it a bit far!

A former city county councilman is urging the CCC to demand the Colts pay back the fans for their tickets to the Jets game. Wow! This is be a nightmare to do. Not to mention what kind of example does it set?

Time to move on.....

With week 16 in the books and the frustration and debate over the Caldwell decision, I think it's time to put week 16 behind us. I admit that I totally disagreed with the decision to pull the starters. I wanted them to play for 19-0. But what's done is done. Look at what is ahead of us...
**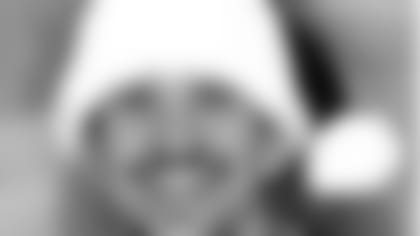 **Dallas Clark Fan Group!**
Blog: Pro Bowl 2010 - STARTER!
No more 1st/2nd alternate drama for Dallas this year...he was voted the AFC's STARTING TE!!! Should the Colts not make the Superbowl, Dallas will be catching passes from his QB Peyton Manning in Miami anyway. Dallas ended the fan voting with the 6th most votes overall!!  Not just in the TEs, not just in the AFC...6th most in the ENTIRE NFL!!  GREAT JOB CLARK FANS!!!!!!  We put in a grand total of... 825,625 VOTES!