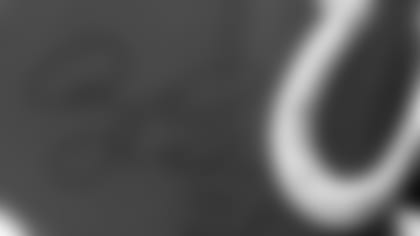 It's starting to feel like FOOTBALL around here!** Thanks to everyone who posted their pix and blogged about Mini-Camp, the Gary Brackett Gridiron Challenge, Make it Personal, and Celebrity Softball Challenge!
If you've not posted yours yet, log-in Now's a GREAT TIME!
Got any new autographs we need to know about? Woozie80's nephew got 13 at mini-camp.....including BOB SANDERS! Check it out.
Have you heard about the mycolts-meetup at training camp?...Discussion Here
Coach Caldwell

I remember when Jim Caldwell made his first statement as he accepted the head coaching job for the Colts. He in comparison to Coach Dungy, did not seem to have that easy ability to say the right thing at the right moment. Today I watched an NFL.COM video...

Mini-Camp/Open House worth the effort!

"Just for this?" That was a phrase I heard several times Saturday. I even heard it from Coach Caldwell and Dallas Clark. What would prompt such a response you ask? Well, like thousands of other Colts fans, I made the trek to Lucas Oil Stadium for the fan open house and mini-camp practice...

Gary Brackett Celebrity Gridiron Challenge

This was my first year attending the Gary Brackett Celebrity Gridiron Challenge and it certainly will not be the last. I was surprised to find that you didn't need a ticket to get in but was glad I bought a couple because otherwise I wouldn't...