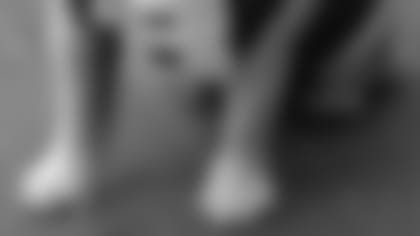 Colts Nation seconds what David Letterman had to say to the Butler Bulldogs...**
NFL Drama....What the Heck? The Eagles traded Donovan McNabb to the Redskins?...Discussion Here
Expectations, Execution, No Excuses: With March Madness behind us what have you been up to?...Log-in and update us on YOUR off-season
WOW...WOW...WOW...!

CONGRATULATIONS butler bulldogs ! what a year...what a tournament...what a game !! butler university & coach stevens....thank you for the ride !! you made indy & the whole state of indiana very proud...70,000 fans for basketball....can anybody...

Baseball opening day

Since I am a big St. Louis Cardinals fan I am happy that Pujols hit to bombs and went4-5. I have Zambrano on my fantasy team so thanks a lot for ruining my ERA. How did your team do on Opening day...

The Education of a Coach...

Ok.. I have to ask.. has anyone out there read David Halberstam's book... The education of a coach? It is about Bill Belichick... I found it at the Dollar Tree and bought it just because... what can I say, I like books, and it was cheap... lol. Anyway...
PreSeason Opponents Announced

The Colts open and close the preseason AT Lucas Oil Stadium. Will YOU be there?...

McNabb Goes To The Redskins

Yep, it happened.  Philly traded Donovan to the Redskins.  I am kinda surprised.  But, this may give Michael Vick a chance to be the starter...

Colts actively pursuing Chargers left tackle Marcus McNeill?

What do you think of this rumor? What do you think?  Is he worth surrendering our 1st and 3rd round draft picks to the Chargers?...

Colts Cheerleader Tryouts!!!

Please go to colts.com, click cheerleaders then profiles, and vote for Becky M as your favorite cheerleader! April 10th are tryouts. She is a great girl and a great friend of mine...

'Nuff Said!!!

Yeah, I feel kinda bad that I had to pick against Butler in the final game. I probably would of been happy if that last shot went down since I didn't have any money riding on the game! I just wanted to toot my own horn here...