Jabaal Sheard was huddled up with a few dozen middle schoolers at the back of the Microsoft store in Indianapolis on Monday night.   
"I see myself in a lot of you guys," he said. "I came from a single parent home in a rough neighborhood and I didn't know what I wanted to be in life." 
Whether he chose football or football chose him, it took him all the way to the NFL. But he knows that's not the case for most.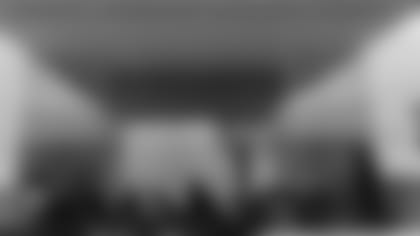 Now that the Colts defensive end is living his dream, he's helping kids like him follow their dreams and get a head start on making them come true. 
"In our world, technology has taken over. You always read stories about these little 12-year-olds who have apps and I wanted an app myself," he said. "So I was thinking, 'What if I had the experience back then?' I got with my team and we talked about getting something together to teach kids how to build an app."
What he was looking for, Microsoft was already doing. In partnership with the NFL, they developed a program called "Make Hustle Happen."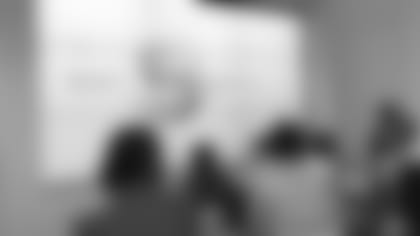 "We launched this with the NFL and several players that are passionate about youth and STEM (Science, technology, engineering and math)," said Ayana Carter, Community Development Specialist for Microsoft. "They're coming together across the country to host these at different Microsoft stores."
On Monday, Sheard hosted kids from the Keenan-Stahl Boys and Girls Club and the Saint Florian Center. They watched a video of NFL stars Alvin Kamara, Larry Fitzgerald, and Melvin Ingram working their side hustles. For Kamara, it was fashion, for Fitzgerald, it was photography, and for Ingram, it was music.
"It's just about getting kids to understand that no matter what your dreams are, you don't have to pick one thing," Carter said. "You can do multiple things, you can start your own foundation and have a business. You can play football and you can have an organization for kids. You can do anything you want to do – this is just about how to do that."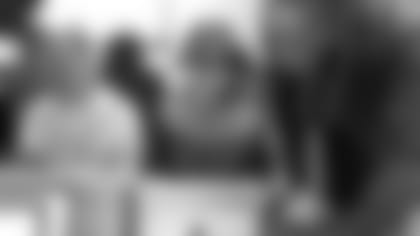 Sheard's foundation, the Jabaal Sheard Foundation, is his side hustle. The workshop for students was part of a weeks-long program he put together with the Boys and Girls Club to expose middle school students to different career paths by bringing in professionals to speak to them.
"At that age, you're getting ready for high school – you can start to steer right and start thinking about college and what you want to do in life or you can steer left, where you start thinking about fast money," he said. "Get them to focus in early and catch them before they make the wrong decisions."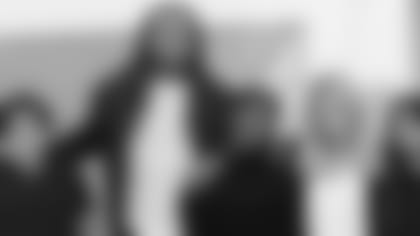 Over the past six weeks, Sheard has formed relationships with the kids in his program. He calls them by name. He knows what their hopes and dreams are – and he's helping them bring them to life.
"My big thing this year was just focusing on one group and trying to stick with them year-round and building that relationship," he said. "It's a nice group of kids."
To them, he's more than an NFL player. He's a friend, a mentor, someone who's invested in them. At an age where kids are extremely impressionable, that may be the most valuable gift of all.
"Sometimes at that age, you get made fun of in the sense that, 'Oh, you're going to worry about school?' Just showing them that's it's ok," he said. "That's going to pay off later in life."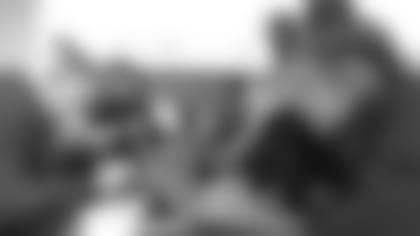 For many of them, it's already paying off. 
"I was reading one girl's presentation about her future job. She had it all written out. It was solid," he said. "She was like, 'Follow your dreams.' And I was like, 'You're on the right track. Stay focused.'"
In a technology-driven world, Sheard wants to help kids game plan. He's encouraging them to dream big and make a big difference.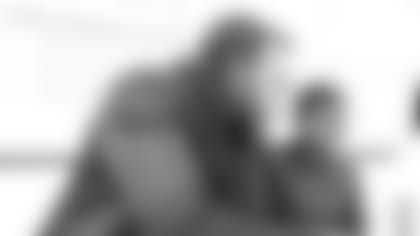 "You show them that there are other opportunities out there – maybe not even playing football. One kid wrote about working somewhere in the Colts facility or a football facility. I thought that was pretty cool," he said. "A lot of those kids were focused on charity too. That was dope. I was like, 'Wow. These kids have good hearts.'" 
"They can say, 'Even though I'm not doing football or playing a professional sport where the market is very small, I'm still doing something successful and impactful in my community,'" Carter said. 
Outreach like Sheard's has a cumulative effect.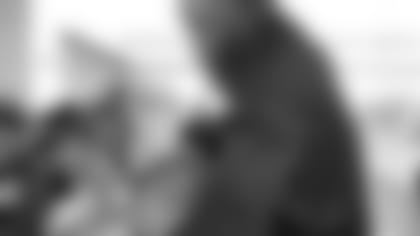 By reaching out to kids, he isn't just changing their lives – he's changing the lives of every person they come in contact with.   
"It's the best thing that can happen for these kids," Carter said. "They look up to him and they admire him and he comes and humbles himself and talks to them straight up, face-to-face – it's beautiful."
Sheard sees it as part of his job – both of them.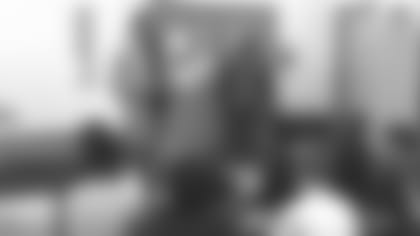 "I think it shows them that someone cares."
Every day, Jabaal Sheard is hustling - for his team, his family, and his community.
And he wouldn't have it any other way.