Born and raised in Indiana, the youngest of the three Irsay daughters, Kalen Jackson, likes to joke that she's the only real Hoosier in the family.
But, she admits – when it came time to go to college, the Hoosier State was not high on her list.
"I had the idea that I needed to go far away to throw myself into something new where no one knew me," she says. "I wanted to have a drastically different experience. I had applied to numerous colleges in California because staying local seemed like the easy, obvious choice."
She didn't get into the schools that were high on her list. And though she was devastated at the time, she now calls it a blessing in disguise.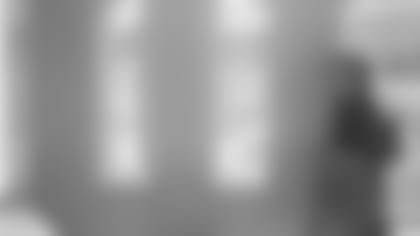 "I honestly had a life changing experience at IU," she says. "I was able to find exactly what I was looking for only an hour and a half away in Bloomington. It is truly a melting pot of culture. I was able to disappear, blend in with the crowd, and have a powerful experience."
That experience shaped her and helped make her the woman she is today.
"I really feel like it wasn't just going to college, it was going to IU that transformed me personally and professionally. I am so proud to say I graduated from IU," she says.
She met her husband, Boyd, at IU. They go back to Bloomington as often as they can. They're basketball season ticket holders and she serves on the IU Varsity Club National Board of Directors – which gives her an outlet to put her passion to use.
When IU announced its Bicentennial Campaign, Jackson immediately started thinking about how the Colts could be involved.
"I'm thankful that my dad believes in my passion for IU as well, because this obviously couldn't happen without his support."
What they came up with is a way to support all student athletes across IU's 24 varsity sports with the Irsay Family Wellness Clinic, which will be part of the IU Athletics Excellence Academy, to be constructed in the south end zone of Memorial Stadium.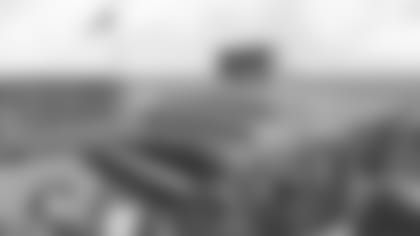 "We want to encourage health and wellness in football, obviously. But really, health and wellness in general is something that's really important to us as an organization," she says. "It's not just the physical, but the mental well-being. The Excellence Academy creates a culture of trust and respect whilst supporting the students in mind, body, and spirit. These athletes are still young kids who are far away from their parents and their family most of the time and they really need a strong support system."
For Jackson, being able to lend support to the community and the entire state of Indiana is one of the things she values most about her role as owner and vice chair of the Indianapolis Colts.
"Of course I love the game, but it's really what we're able to do because of it and because of our players' willingness to be involved in the community. The team enables us to be who we are and it enables us to give the way we do. This is just another example of that."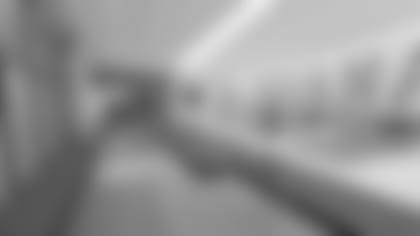 Today, she's grateful to be in a position to give back to a place that's given her so much.
"It was really meant to be and I'm so glad that the universe or whoever is in charge led me down that path because obviously, I look at my life now and think about how different it could have been and I am beyond thankful for the connection I made with IU."
This fall, Kalen and Boyd are expecting their first child.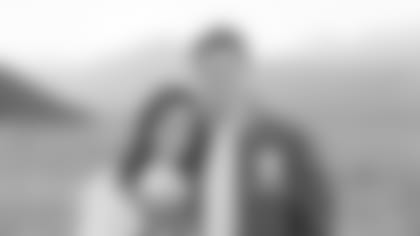 "It's a girl and she already has IU socks and an IU onesie and I'm sure it's the first of many. We've already talked about how we can't wait to bring her to her first game."
They've also talked about the possibility that like her mother, she may feel the need to go far away to college.
"Honestly, I think the harder thing would be if she told me she was going to Purdue," she laughs. "No, I am totally joking. Of course, we'll be supportive wherever she wants to go! But there's definitely going to be some secret placement of experiences and memories because she'll be at IU so much growing up that I think it will be hard for her to not want to go there."
Just like the Colts, they're in the memory making business – and some of Jackson's best memories are from her days at Indiana University.
"When I think of home, I think of Bloomington and I think of Indianapolis. I feel the same sensation you get when you come home when I go there. IU is truly magical."
For information on the Indiana University Bicentennial Campaign, visit: www.forall.iu.edu.