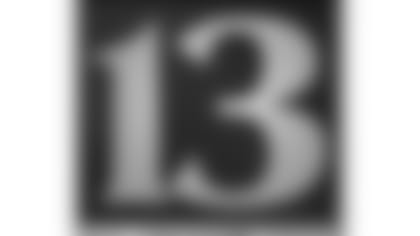 COATS FOR KIDS**
Every year the Indianapolis Colts and WTHR Channel 13 join together to keep youth warm during the cold Indiana months through the Coats for Kids gameday collection.
The 2008 collection will take place prior to the Colts vs. Jaguars game on Sunday, September 21, 2008. Personalities from WTHR, as well as volunteers from the Salvation Army, will be collecting new and gently used coats at the Colts Community Collection Stations located outside each Lucas Oil Stadium gate. Fans are encouraged to drop off their donation from 1-4 p.m. Monetary donations will also be accepted.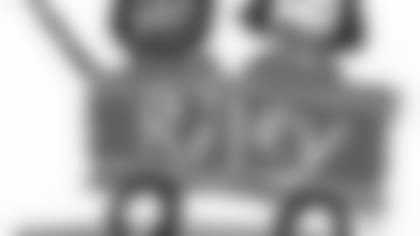 RILEY COIN TOSS KIDS**
For more than 20 years, the Indianapolis Colts and Clarian Health have partnered for the Clarian Coin Toss Kids program, the Club's longest running promotional partnership.
This year the program will honor two pediatric patients from Riley hospital at each Colts home game. Riley Coin Toss Kids receive four Colts game tickets, limousine transportation to and from the game, a Colts/Clarian jersey and hat, as well as a disposable camera to capture the day's memories. In addition, the Riley Coin Toss Kids enjoy the pre-game warm-ups from the sidelines and participate in the mid-field ceremonial coin toss with the game's referee and team captains.
The Riley Coin Toss Kids are escorted to the 50-yard line by former Colts great Mike Prior.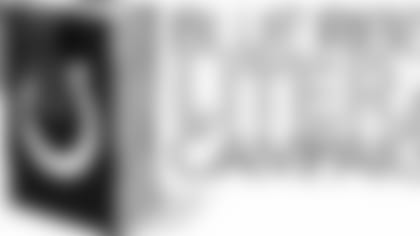 THE MANE EVENT–A FAMILY READING NIGHT* On Monday, September 15, the Colts will team up with the Indianapolis Marion County Public Library (IMCPL) to kick off their series of "Mane Events" this season.
Designed to encourage Hoosier families to read together, "Mane Events" are part of the Colts Blue Ribbon Literacy Campaign and take place once a month at various IMCPL branches during the regular season. Each "Mane Event" is free and open to the public, and includes appearances by Colts players, cheerleaders and Blue. * WHAT:The Mane Event – A Family Reading Night **WHEN:Monday, September 15, 2008, 6-8 p.m. WHERE:IMCPL Central Library, 40 E. St. Clair St., Indianapolis, IN WHO:Colts players (6:30-7:30 p.m.), Cheerleaders and Blue WHAT: Register-to-win an autographed copy of Tony Dungy's children's book or two tickets to a Colts game, listen to a story read by Colts players, pick up a complimentary Colts READ poster and participate in a variety of games and activities.
For more information on this year's "Mane Events" and the Colts Blue Ribbon Literacy Campaign, visit www.colts.com/literacy.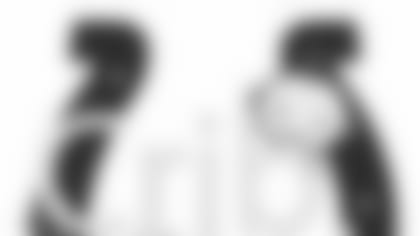 COLTS CRIB CLUB IS HERE!**
It's time to welcome a new generation of Indianapolis Colts fans! Give your youngest Colts fan a head start by buying them a Colts Crib Club package. This is the perfect gift to give or receive.
For just $25 the new Crib Club member will receive a Colts embroidered baby blanket, available in baby blue and light pink, a Colts baby bib, a Colts onesie available in sizes 6, 12, 18 and 24 months. Also, the newborn will receive a customized birth certificate that includes the baby's name, length, weight, date of birth and place of birth for the proud parents to have a special keepsake forever.
For more information on the Colts Crib Club and to submit your order, please log onto www.colts.com/cribclub.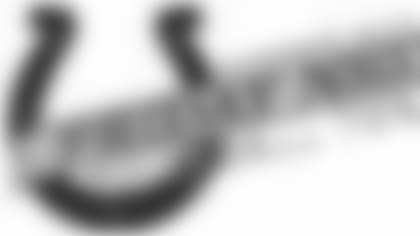 FRIDAY NIGHT FOOTBALL TOUR**
As part of the Colts Make It Personal campaign, the club will host the 4th season of Friday Night Football Tour stops across the State of Indiana.
The Colts Friday Night Football tour will highlight one marquee match-up each week throughout the high school football regular season. Nine (9) games will be attended by the Tour this fall. The Tour will be open one and a half (1.5) hours prior to kickoff and will feature the Colts traveling museum, Colts In Motion.
Colts In Motion is a 42-foot trailer equipped with interactive videos, a chance to feel the field turf and a behind-the-scenes look at the entire Colts organization. Other Friday Night Football Tour elements include meet-and-greets with Colts Cheerleaders, Quarterback Challenge football toss and Colts giveaways. Fans may also register to win Colts prizes.
The Friday Night Football Tour is presented by Grange Insurance, Ivy Tech, Finish Line, Herff Jones, Bluegreen Resorts, Indiana Tobacco and Cessation Agency, Taco Bell and US Army. For more information, visit www.colts.com/fnft.
ANTHEM ANGELS**
The Indianapolis Colts have teamed up with Anthem Blue Cross and Blue Shield to pay tribute to Hoosiers for the strides they have made above the call-of-duty, in human service-related professions, to help others. "Anthem Angels…Honoring Everyday Heroes" will kickoff during the first home game of the regular season on September 7.
Help us to honor eight (8) individuals this season who have made an outstanding contribution, from firefighters and EMTs to educators and social workers, by nominating them for "Anthem Angels."
Each "angel" will receive four (4) VIP Club Seat Tickets to the game, a featured story with his or her photo on colts.com, in addition to a feature story in the Colts game-day magazine and recognition on the hhgregg big screen in Lucas Oil Stadium.
One "angel" will be selected prior to each 2008 Colts regular season home game. For more information or to nominate someone you know, please visit www.colts.com/anthemangels.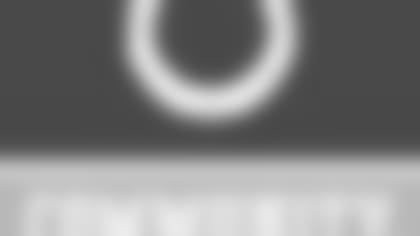 HONORING SEASON TICKET HOLDERS**
For a fourth year, the Indianapolis Colts are gearing up to recognize Season Ticket Holders who have made outstanding service contributions to the community. Through the 2008 Colts Community Quarterback Award program, we are honoring 25 nominated Season Ticket Holders who have demonstrated an exceptional commitment to their community through volunteerism.
This year's "Community Quarterbacks" will be recognized during a special luncheon at Carrabba's Italian Grill.
The nomination process is an opportunity for Season Ticket Holders to share with us the challenges they have helped to tackle in service to others. For more information and if you would like to nominate yourself or another Season Ticket Holder, please visit www.colts.com/communityqb. The deadline for nominations is Wednesday, October 1, 2008. All winners will be notified and announced the week of October 6.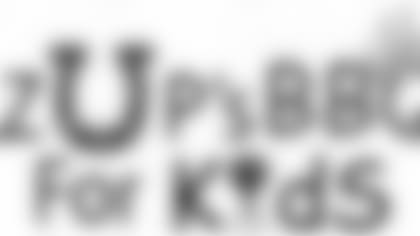 ZUP'S BBQ**
On Friday, September 26, the 2nd Annual Zup's BBQ for Kids, benefiting the Children's Bureau, will be held at Monument Circle. The Indianapolis Colts, Tom Zupancic and the Speedway Exchange Club will host this monumental event to raise money for a great cause – the kids!
Colts fans will be able to enjoy award winning BBQ from four area restaurants and receive Colts give-a-ways. The event is from 11-1:30pm with a rib eating contest at 12:15pm with local celebrities. It is sure to be a great time with great BBQ. All the proceeds will benefit the Children's Bureau.
GAMEDAY GREETINGS
During the 2008 season, the Indianapolis Colts are giving fans the opportunity to see their name up in lights at Lucas Oil Stadium. Perfect for birthdays, anniversaries or any special occasion, Gameday Greetings is a program that allows fans to post a special message on the big screen during a Colts home game. Visit www.colts.com/gamedaygreetings for more information.