 INDIANAPOLIS – On October 13, 2011, Tim Senkowski was injured critically in Afghanistan when a rebel soldier detonated a bomb by cell phone as he was trying to build a checkpoint.
After Senkowski and buddy, Soncho, were hit, SGT Dustin Wisdom, a medic, found Senkowski in a "four-to-five-foot" hole.  Senkowski was upside down, missing two legs, his right shredded almost totally, while his left arm was contorted around the back of his head. 
Wisdom said to his captain, "We lost Tim." 
Senkowski replied, "Hey, doc, I think I need a bandaid.
"I didn't feel the explosion.  I just knew I got hit.  When I woke up, I knew something was wrong, and I was going into shock.  Dustin did the majority of the work.  I was as quiet as possible.  I was trying to keep the people taking care of us (calm)."
Also missing part of his lower back and buttocks and going in-and-out of consciousness, Senkowski joked with attendants so they "were not as scared as I felt on the inside.  I wanted them to know that even though I was a mangled mess, I was still inside there somewhere."
After Wisdom stabilized Senkowski, he was taken 300 grueling meters to an evacuation pad, then endured a 45-minute ride to a field facility. 
Though Soncho perished, medics were able to help save Senkowski's right arm, though he is missing six-to-eight inches of his ulnar nerve, half of his biceps and three-quarters of his triceps.  (His thumb, ring and fifth finger remain out of operation.)
By October 17, Senkowski was moved to the Walter Reed Medical Center in Washington, D.C., where he remained until returning home to Anderson, Indiana this past April.
Senkowski is being honored this week as part of Nantucket Holidays for Heroes, a two-year old non-profit organization that celebrates those who defend America's freedoms.
Organization founder Tom McCann got the ball rolling with Wisdom, and seven family members are accompanying Senkowski for a five-day stay that started Tuesday.
The foundation has hosted 21 families on the island where all merchants and residents provide hospitality that includes restaurant service and activities like sailing, fishing and beaches.  The events are held around Memorial Day, the Fourth of July and 9/11.
"A lot of these soldiers were very young when they volunteered to go into the service and went overseas, and they came dramatically different and still very young," said McCann.
McCann was working through transportation issues for the excited Senkowski family.  Hoping to avoid a tough car ride or commercial flight, McCann called Jim Irsay.  He knew Irsay has been a vacationer in his area.
Irsay responded quickly and afforded Senkowski and seven family members his airplane for the trip.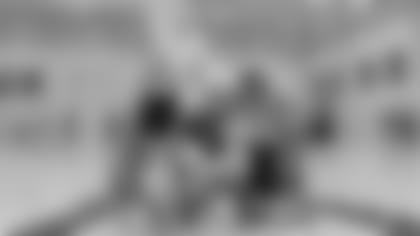 Tim and his wife, Erica, have two sons, Dusty (seven years old and severely autistic) and Embry (four).  Tim's mother, Tami, had just gotten married two months prior to the incident.  She and Embry stayed with Tim in Washington, while her husband, J.R., attended to Dusty.  Erica has lupus and rheumatoid arthritis and has her own extreme daily challenges.  Tim's sister, Summer, is disabled after being wounded in Afghanistan prior to Tim. 
Tim and his family live in an 800-square foot house in Anderson.  Tami and her husband have moved into an unfinished garage with no bathroom to give Tim their house, and something else is being built. 
"That's their every-day life," said McCann.  "Tim is the ultimate guy we want to help, just a great young man who deserves the American Dream.  He deserves it all.  He went over there and did what he was told to do. 
"Jim Irsay is a true patriot, who I don't know and who I am indebted to forever.  If he hadn't come through, I don't know what we would do.  He has taken a New York Giants guy and made me into a Colts fan, as well as the entire island of Nantucket.  He came through in the clutch.  That is amazing."
Senkowski will be united again with Wisdom, a "great guy.  I love hanging out with him.  He used to come to the hospital.  He's trying to come out to Indiana."  Tim is more thrilled his family can relax for a few days.
"It's awesome.  My mom and her husband really deserve it," said Senkowski.  "This is something we can do as a family.  They've been working their butts off helping me.  They deserve this.  It's incredible they can do this, and I thank him (Irsay) from the bottom of my heart.  There are no words to express it."
Said Tami, a mental health therapist, "It took Summer to help us process everything (when Tim was hurt).  You go into 'fight or flight' mode.  I went into fight mode.  Tim got us going, and the family kept us together.  It was a rough ride.  We had a lot of hurdles, ups and downs.  Tim's enthusiasm and unique personality kept us going. 
"It's taken me four months to realize life did move on when I was home.  I finally cried about two weeks ago."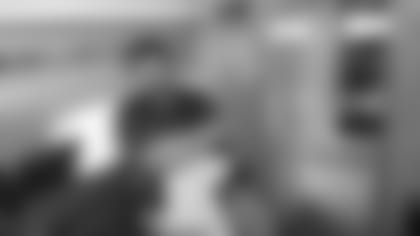 Tim and Summer have started Heroes Helping Hands, a non-profit, to help Indiana military veterans.  It helps families, extended families and care-givers, even World War II veterans.  Many organizations only help veterans, and some do not help any except post-9/11 victims.
Country music legend Lee Greenwood headlines the entertainment this week in Nantucket.  It was Greenwood's 1983 song, 'God Bless the USA,' that took greater meaning after the 9/11 attacks in 2001, helping cement the song tightly to the hearts of countless veterans.  It likely will strike home with Tim and Dustin.
Nantucket Holidays for Heroes is the first non-profit of its kind, and McCann hopes other communities will learn about his organization and will join in or create something along the same lines.
"People like Jim Irsay inspire us," said McCann.  "Their family never has been able to have a trip like this.  There's no better family in Indiana that needs a break like this."
"To take this trip is amazing," said Tami.  "For Mr. Irsay to come forward and give us this opportunity, 'thank you' is not enough.  There is nothing on the face of the earth I could say or give.  We haven't had a vacation ever.  Tim and Erica have never gone away since they've been married. 
"I don't know if 'deserving' is the right word.  There are so many families who deserve something.  'Appreciated' is a better word.  Words aren't enough, but 'thank you' is all I have."