INDIANAPOLIS —The Indianapolis Colts felt to 3-8 on the season with their 20-16 loss to the Tennessee Titans at Lucas Oil Stadium.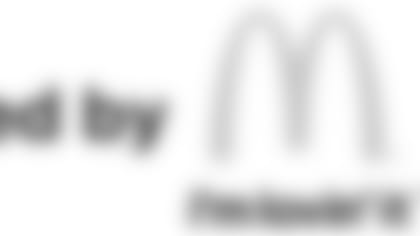 ](https://twitter.com/myindymcdonalds)It was a "same deal, different week" type of performance for the Colts, who, once again, had leads after halftime and into the fourth quarter, but couldn't shut the door, as the Titans went on a 14-0 run from the end of the third quarter to about midway through the fourth quarter to leave with their first-ever win at Lucas Oil Stadium, and clinch their first season sweep of the Colts since the 2002 season.
"Another disappointing loss," Colts head coach Chuck Pagano said. "These are 60-minute ball games. They are not 30 minutes; they are not 45 minutes. They are 60-minute games. Plenty of opportunities to put that team away, we didn't take advantage of those opportunities."
Here are FIVE THINGS LEARNEDfrom Sunday's loss to the Titans:• NOT AGAIN:The Indianapolis Colts have played in 11 games this season. In nine of those 11 games, they have had a lead at halftime — or, at the very least, were tied after two quarters of play. After Sunday's game, the Colts are now 3-6 in those contests. Sound familiar? Here are a few more factoids along those same lines: the team has lost five games this season in which it has had a lead in the fourth quarter. Also, the Colts had a 10-point lead Week 6 against the Titans and lost by 14; the team had a 10-point lead on Sunday against Tennessee (16-6) and lost by four. After going up by 10 points against the Titans this season in two games, Tennessee has responded both times with a combined 41 points; Indianapolis had just three points over the same span. "It's one thing if you're a team where you're just not good enough to win; you don't have the players, you don't have the coaches, you don't have the scheme. That's one thing," Colts safety Darius Butler said. "But, we are obviously good enough to play with any team that comes here or we go in their building. It's even more frustrating when we lose these games, especially the way that we have lost them. It's kind of the same song over and over. The only way we can fix it is to get back to work."
• SACK ATTACK:The Titans weren't apprehensive one bit to bring the noise defensively throughout Sunday's game, as they logged eight sacks of Colts quarterback Jacoby Brissett — six of which came in the first half; another first-half sack was called back due to a hands-to-the-face call on the Titans' secondary. The Colts have now allowed 48 sacks this season, the most in the NFL and the most-ever allowed by a Pagano-coached team. It's also the most sacks in a game since the Titans moved to Tennessee. "It was just a mixture of everything," Brissett said after the game. "We've just got to do a better job of understanding what teams are doing against us … I've got to do a better job of trying to save a lot of those."
• PLENTY OF STUFFING:Just three days after Thanksgiving, the Colts' defensive front was happy to bring its leftover stuffing to the Titans and their ballcarriers through three quarters of Sunday's game. At halftime, Tennessee had just nine net rushing yards, the lowest total for the Tennessee this season and the lowest first half total for a Colts opponent dating back to Oct. 7, 2007, when they held Tampa Bay to six rushing yards in the first half. Then, after a third quarter that featured two DeMarco Murray rushing attempts for -6 yards, the Titans had just 13 carries for three yards — less than a quarter-yard per rush average. Now, one can't just ignore the fact Derrick Henry went off in the fourth quarter, when the Titans ran for 89 yards total and the game-clinching touchdown, but it's not totally fair to expect the Indy defense — which also had two first-half interceptions — to keep up that kind of domination for all 60 minutes without some sort of assistance from the offense in the final couple quarters.
• WELCOME BACK:The Colts on Sunday saw the return of safety Clayton Geathers, who was making his 2017 debut, and outside linebacker John Simon, who missed the previous three games with a stinger injury in his neck. Geathers, who had offseason neck surgery, was used sparingly on defense and was a protector for the Colts in their punt formation on Sunday; he had a would-be third-down sack on the Titans' first possession of the game, but the play was nullified due to a holding call in the Colts' secondary. Simon, meanwhile, finished with one tackle on the day. "To get out there and actually be in a game, get live reps – that was huge. The more I got reps, the more I started trusting it more. It was good. Even though we didn't finish like we wanted to. It was good," Geathers said after the game.
— Running back Frank Gore gave the Colts a 13-6 lead in the second quarter with his 14-yard touchdown run. With the score, he tied Tony Dorsett (77) for the 22nd most rushing touchdowns in NFL history.
— Wide receiver T.Y. Hilton caught two passes for 15 yards and passed Bill Brooks (411) for the fifth most receptions in franchise history.
— Tight end Jack Doyle led the team in receiving with seven catches for 94 yards. He has now tied his single-season career high in receptions with 59, which he set in 2016.
— Left tackle Anthony Castonzo started and played in his 100th career game on Sunday.