 ](http://careyindiana.com)
INDIANAPOLIS – Since the Colts have played in Indianapolis, two players with very prominent Colts ties – Eric Dickerson and Marshall Faulk – have been enshrined in the Pro Football Hall of Fame.
Tony Dungy and Marvin Harrison, the winningest coach and leading receiver in franchise history, are among 25 semi-finalists for the 2014 induction class.
Dungy was 92-33 overall with the Colts (2002-08), 148-79 (.652) all-time, a victory total that ranks 22nd in history and a winning percentage exceeded by only six of the 18 coaches enshrined in Canton who had at least 100 career victories.
With the Colts, Dungy won five division titles, reached two AFC Championship games and won **Super Bowl XLI (click here)**.  He helped produce the winningest regular-season decade (115 wins, 2000-09) in history.
The Colts set the NFL record with seven straight 12-plus victory seasons from 2003-09, the same number of consecutive seasons with winning streaks of at least seven games.  All but one year was done under Dungy.
During a span from 2003-08, the Colts' 81-19 record tied the NFL record for the most wins ever accomplished in a 100-game regular-season span.
Harrison played in 190 career games from 1996-2008, retiring with 1,102 receptions for 14,580 yards and 128 touchdowns, totals that broke club records held by Hall-of-Fame wide receiver Raymond Berry, marks that stood since 1967.
From 1999-2006, Harrison had eight consecutive 1,000-yard seasons, and he is the only player ever with eight straight seasons with 1,000 reception yards and 10 scoring receptions.
The 46-person voting panel will reduce the 25 semi-finalists to 15 finalists for a January 8 announcement.  They will vote for the 2014 class on February 1, one day before Super Bowl XLVIII.
There is no set number of enshrinees for any Hall of Fame Class, but rules stipulate between four and seven new members will be selected each year.  No more than five modern-era nominees can be elected in a given year, and a class of six or seven only can be achieved if one or both senior nominees are elected.
Dungy, Jimmy Johnson and Don Coryell are coaches among the 25, while Harrison shares spots with Andre Reed and Tim Brown, though the elected class is not determined by a certain position or contributing composition.
"Tony won one Super Bowl.  Jimmy Johnson won two.  Don Coryell, never won any, that probably hurts him a little bit," said Len Pasquarelli, a 14-year voter.  "What stands out with Tony is his winning percentage.  It's so much higher than some of the coaches in the Hall of Fame.  I think it's a huge barometer.
"Tony won 10, 11, 12 games so many years in a row.  He was always a playoff contender in Indianapolis.  That winning percentage, it's hard to win in the NFL.  It's a higher winning percentage than Chuck Noll.  If I were making an argument for Tony, and I won't be, that is what I'd point to the most, the fact he had so many 10-, 11-, 12-win seasons.  He had such a sterling record, such a high winning percentage."   
Pasquarelli and other voters covered Dungy for many years and though voters are supposed to consider only on-field credentials, Dungy's professionalism could affect the human part of the process.
"I'd be naïve to say it didn't help him being the guy he is, because it does, quite frankly.  Everybody loves Tony Dungy.  People who vote are only human beings," said Pasquarelli.  "You're supposed to vote for a guy's credentials on the field, but everybody loves Tony.  I'd be polly-annish to tell you that doesn't enter into it, consciously or unconsciously, with some people."
Pasquarelli cited John Madden as a coach who won one title but whose selection could have been affected by his outstanding broadcast career and video game venture that recreated him to multiple generations of NFL fans.  Dungy has created the same form of broadcast presence.
"I think guys like Tony are so important to the game," said Pasquarelli.  "There's a saying in the (voting) room, 'Can you write the history of the game without fill-in-the-blank, in this case Tony Dungy?'  I'm not sure you could, and I think to the same extent the other guys (Johnson and Coryell). 
"I think being Tony Dungy, the person he is, the record he had, you could equate that to some of the players up this year."
Pasquarelli expects the usual discussion on all fronts, and Harrison's position has created huge debate of late with the sport tilted in recent years to a more pass-oriented game.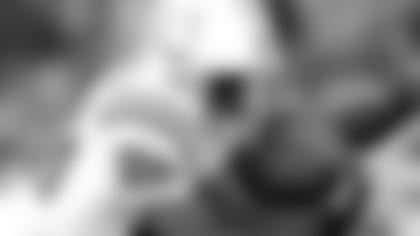 "The wide receiver area has been the biggest area of debate for the last four-to-six years," said Pasquarelli.  "It's hard to compare players across generations, 'How do we rate the receivers?  What are the metrics used to rate them?' 
"Nothing against Marvin, but you have a lot of guys who have 1,000 catches or will have by the time their careers are over.  How do you compare those guys to a Don Hutson, an Art Monk?  We broke the logjam a little last year by putting Cris Carter in.  Tim Brown and Andre Reed have been finalists for several years and are going to be finalists this year.  I've never cottoned to the debate that you shouldn't put more than one receiver in in a year.  My thinking is you put the guys in who deserve to be in, regardless of position. 
"Marvin has a terrific chance.  His numbers stack up really well, even with the difficulty with comparing players across generations.  He played on successful teams.  He won a Super Bowl.  That always helps.  He stacks up well, but I'd be naïve to tell you there won't be a debate in the (voting) room if these three receivers make the finals."
The debate from narrowing the field to the inductees can take up to seven hours and usually hold surprises, says Pasquarelli. 
One thing is for certain according to the voting veteran, "It's never a given."