A fourth round draft pick in 2001, Ryan Diem played 158 games for the Colts, winning two AFC Championships and Super Bowl XLI while starting at right tackle. In 2011, after spending his entire career in Indianapolis, Diem retired from football.
"Life is good. I can't complain," he says. "I had a great run with the Colts for 11 seasons and when that was over, it was special for me because I got to kind of end it on my own terms."
Diem says he was ready to move on to the next chapter in life, which has been mostly about family.
"We've got three young kids. Our daughter is five and we have twin boys that are three and the boys were born just a couple months after I retired, so it got pretty hectic there for a while with the kids."
And one of those benefits is being around his former teammates Hunter Smith, Justin Snow, Dylan Gandy, Josh Thomas, and Rick DeMulling. Diem also lists Jeff Saturday and Dallas Clark as close friends. It's a bond he calls special and says the more time that passes, the more he appreciates what they were able to accomplish together.
"I think as you play in this league a long time, you realize that it's hard to win. And it's hard to win consistently. And we had that here and it was truly special. I think that yes, the success on the field was exciting, but the success we had off the field, the kind of people that were on this team, and the character guys that were on this team is what made it even better. We did it the right way. There were no shortcuts. Everything we did, we're extremely proud of on and off the field."
On Sunday, November 8th, Diem will return to Lucas Oil Stadium to be recognized as an Honorary Horseshoe Legend during the Colts game against the Denver Broncos. It's an opportunity for Diem to be reunited with another former teammate, Peyton Manning. And it's sure to stir some memories for everyone.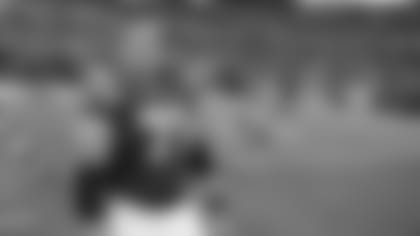 "Obviously, he was a huge part of our success and what we've done here and obviously, it's just an honor to be recognized in front of all the fans and I truly appreciate them. They're some of the greatest in the world."
Diem says he was both flattered and floored when he got the invitation from the Colts.
"I would never expect that, especially as an offensive lineman. We're usually not singled out for any special honors. So, to kind of have that is cool and really appreciate the Colts thinking of me in that light. I was a part of the success that we had around here and it's very, very cool to be honored in that way."
Ryan Diem will be signing autographs in **Touchdown Town** (along South Street on the North end of Lucas Oil Stadium) from 2:00-2:45. You can catch him on the Colts pregame show on AM 1070 The Fan afterwards.