 ](http://careyindiana.com)
INDIANAPOLIS –When eyeballs train on stopping the New England offense, those with keen vision should look beyond the passing ability of Tom Brady.
With 49,000-plus passing yards (seventh-most in history) and 359 touchdowns (fifth), Brady has dissected defenses on the way to producing a 148-43 regular season starting record that is good for the top winning percentage (.775) of any quarterback in the Super Bowl era.
While Brady's excellence has spanned years, Chuck Pagano knows success Saturday also means halting a balanced attack.
"They run the ball for almost 130 yards a game," said Pagano of the NFL's ninth-rated ground attack.  "We know how potent that offense is.  We know the signal-caller is a future first-ballot Hall-of-Famer.  With (LeGarrette) Blount running the ball the way he is and (Stevan) Ridley, they got a stable of backs, (including Shane) Vereen on third down."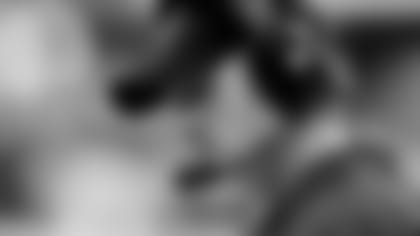 New England, Green Bay and Philadelphia were the only teams to sport top 10 rankings in total offense, rushing offense and passing offense.  The Patriots were seventh in overall offense, 10th passing.
Where Brady set a then NFL record with 50 scoring passes in 2007, he has connected for 34 or more in three of the last five seasons.
This year's total of 25 is the fewest for Brady in any season when he has started 16 games since 2006, but injuries and losses of key players such as Rob Gronkowski and Wes Welker likely have contributed to a robust rushing attack with a 4.4 average and that produced 19 touchdowns.
"You can't just go in and say, 'Hey, you got to get after Tom (Brady) and put pressure on him and get him off the spot and try to frustrate him from a schematic standpoint,' " said Pagano.  "They are balanced.
"They're playing at a high level.  They can run the football and certainly we know that they can throw it all over the place, too, and be really effective doing it."
Ridley has started six-of-14 games and had 773 yards and seven scores on 178 rushes.  Blount has opened seven-of-16 outings and has 772 yards and seven scores on 153 attempts.
Buffalo's C.J. Spiller and Fred Jackson was the only other NFL tandem to top 700 yards in 2013.
While Pagano will prepare accordingly, Brady never is discounted in any offense.  He always has been a key contributor to a team that has the most regular-season victories since 1999 (171) and that owns a .844 home winning percentage (81-15) since 2002.
As Colts fans watched Peyton Manning and Tony Dungy win at a .753 clip from 2002-08 (73-24), Brady and Bill Belichick have the NFL's best percentage (.775, 148-43) as a quarterback-coach tandem in the Super Bowl era.
The victory total exceeds 116 earned by Don Shula and Dan Marino, and Brady's 191 career starts under Belichick eclipse the previous record of 184 set by Marino under Shula.
It means the two are a potent tag-team for coaches looking to short-circuit the Patriots.
"Coach Belichick and his staff do such a great job of game-planning," said Pagano, who met Belichick twice in New England in the playoffs while with Baltimore.  "They try to dictate the tempo, and they do a great job with it.  Their no-huddle is hard to defend.
"They do a lot of things at the line of scrimmage.  They keep you from substituting at times.  They can get one personnel group on the field and do everything out of that group.
"If they want to go big, they can go big and pound the football.  They've got enough guys at the skill positions where if they want to spread you out, they can do that also.  They make it tough on you tempo-wise, and they make it hard on you to match personnel."
Like Indianapolis, New England is proficient with the ball.  New England's plus-nine turnover ratio ranked behind Kansas City (plus-18) and Indianapolis (plus-13) in the AFC, while ranking eighth in the league.  The Patriots' 20 giveaways tied for the eighth-fewest in the NFL.
The Colts will be looking for their first playoff win at New England.  In three previous playoff games (2003, 2004, 2006 seasons), the winner of the Colts-Patriots playoff game won the Super Bowl.